4 Merger and Acquisitions Stock Stories Investors Should See
Apollo Global Management (NASDAQ:APO): Current price $18.85
Apollo is collaborating with the veteran food executive C. Dean Metropoulos on a potential offer for bankrupt Hostess Brands' snacks division, which includes the iconic Twinkies, Ding Dongs and lest we forget, Ho Hos. Presently, Hostess is selling off its brands and liquidating the company, subsequent to devastating strike by its bakers union, which forced it to shut down in November. Meanwhile, Hostess remains days away from choosing a stalking horse bidder for its bread brands, among which include Wonder Bread, Nature's Pride and Butternut.
Are these stocks a buy or sell? Let us help you decide. Check out our Stock Picker Newsletter now.
First Solar (NASDAQ:FSLR): Current price $31.91
On Wednesday, First Solar and Fundación Chile said that the former has purchased Solar Chile, a solar development firm in which Fundación Chile was an early investor. The acquisition culminates a strategic working partnership that the parties created in October of 2011. Solar Chile holds a series of early- to mid-stage utility-scale photovoltaic power projects that total around 1.5 gigawatts (GW) in Regions I, II, III, and XV in northern Chile, including the Atacama Desert area, which offers the highest solar irradiance on Earth.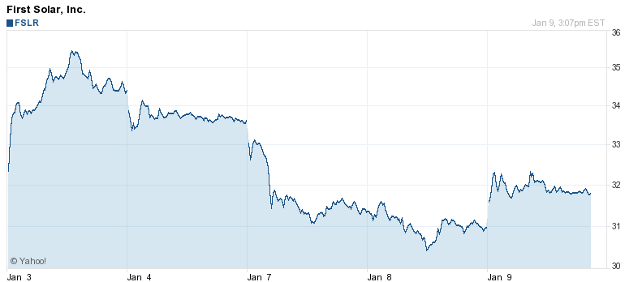 Foster Wheeler (NASDAQ:FWLT):  Current price $24.78
Foster Wheeler has purchased Yonkers Industries, a company which is mainly focused upon in the management of construction and commissioning of pharmaceutical and biotech facilities which has the capabilities to also oversee the full engineering, procurement and construction management of such facilities. Yonkers has offices in North Carolina, California, and Puerto Rico staffed with around 200 professionals.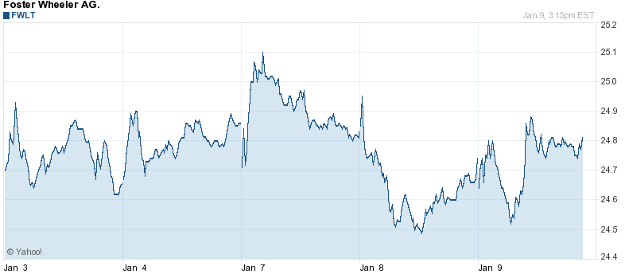 BlackRock (NYSE:BLK): Current price $214.84
BlackRock wins the race for the exchange-traded fund division of Credit Suisse (NYSE:CS), says a knowledgeable source, who added that the acquisition should be officially announced in short order. The value of the transaction has not yet been divulged, with neither party ready to comment. However, sources to Reuters said that Credit Suisse had place its $17.6 billion ETF unit on the block in October and in November, the firm reported that it was joining its private banking and asset management divisions into a new wealth management business.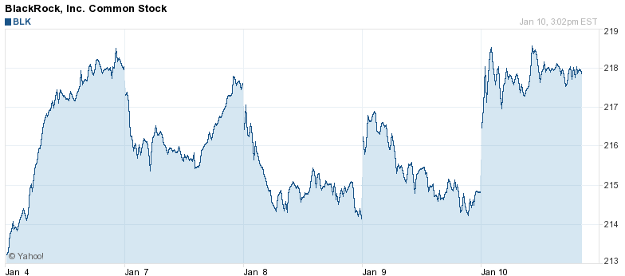 Investing Insights: Should Vodafone Take This Deal?