4 Merger and Acquisitions Stock Stories Making a Splash Today
BP (NYSE:BP): Current price $42.57
On Friday in London, BP has once again attracted takeover chatter, according to The Telegraph. Shares of the FTSE 100 company jumped by as much as 1.8 percent on dealing room speculation that Exxon Mobil was ready to make an offer. Back in 2010, after the Gulf of Mexico disaster, there were often rumors that BP was a takeover target with Exxon cited as the likely predator. Not many dealers were convinced by Thursday's revived chatter, although BP was up 0.4 percent at 442.05 pence in a weak market.
Vodafone Group plc. (NASDAQ:VOD): Current price $33.60
The United Kingdom telecommunications major Vodafone got the nod on Friday from European antitrust regulators for its proposed takeover offer of 7.7 billion euros, or $10.4 billion, for the cable giant Kabel Deutschland. This step represented the final hurdle for Vodafone, which recently divested its part in Verizon Wireless to its partner, Verizon Communications, for $130 billion so as to purchase Germany's number-one cable operator.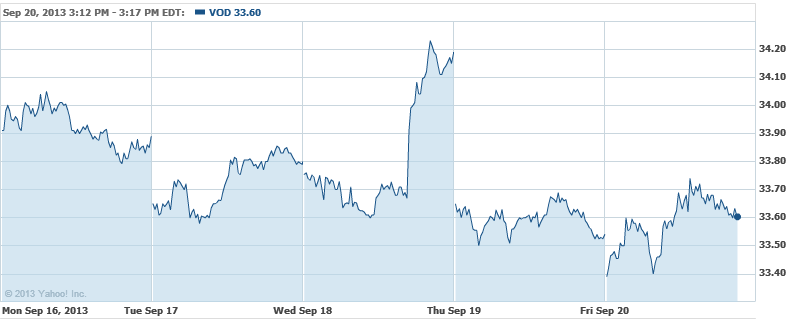 MoneyGram International Inc. (NASDAQ: MGI): Current price $19.88
The world money transfer and payment services firm on Friday announced that it has acquired Advanced ChronoCash Services and will also buy MoneyGlobe Payment Institution S.A., both of which are based in Athens. MoneyGram bought the super agent ACCS through a share purchase arrangement. ACCS has been a MoneyGram agent since 2003 and has now expanded to over 400 locations with a loyal base of retail agents. The purchase establishes a direct retail network for MoneyGram in Greece, permitting a closer relationship with its customers.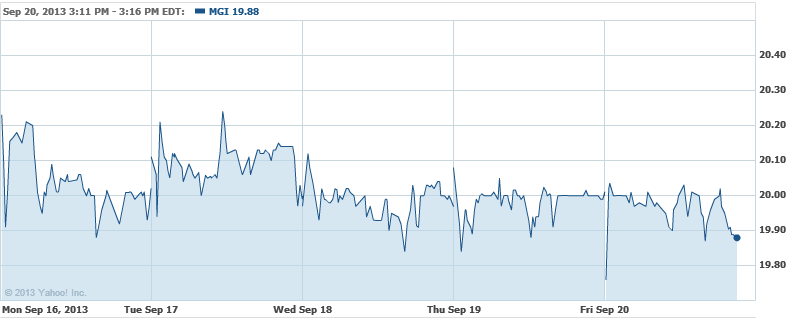 Oasis Petroleum Inc. (NYSE:OAS): Current price $45.08
In September, Oasis has reached agreements to add 161,000 acres in the Williston Basin, which includes the Bakken formation, providing it more real estate in the region relative to its $5.2-billion enterprise value than any similar-sized rival, said data compiled by Bloomberg. Now that Oasis is one of the largest landholders in the biggest continuous shale-oil deposit in the United States, and Sterne Agee Group Inc. said that it might entice takeover interest.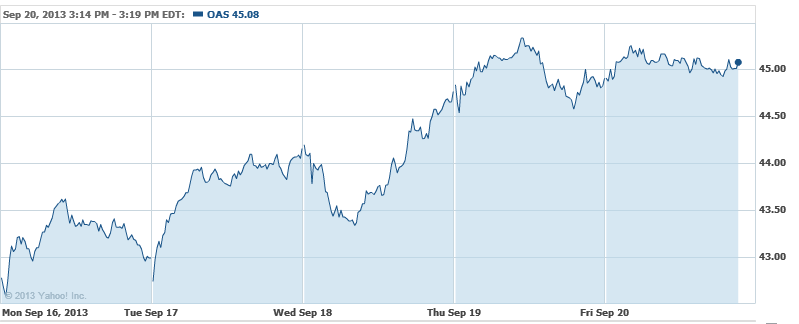 Don't Miss: Netflix Feels Tailwinds Following This News From the North.