4 Merger and Acquisitions Stock Stories Making Monday Moves
Time Warner Cable Inc. (NYSE:TWC):Current price $111.62
On Monday, Time Warner said that it has reached a definitive accord with Duke Energy Corp and investment funds managed by Alinda Capital Partners to acquire DukeNet Communications, LLC for a cash price of $600 million, including the repayment of debt. DukeNet, based in Charlotte, is a regional fiber optic network firm serving customers in North Carolina and South Carolina, together with five other states in the Southeast. Sporting a fiber optic network of more than 8,700 miles, DukeNet supplies data and high-capacity bandwidth services to government, wireless carrier, data center, and enterprise customers. Duke Energy owns 50 percent of DukeNet with The Alinda investment funds owning the remaining 50 percent.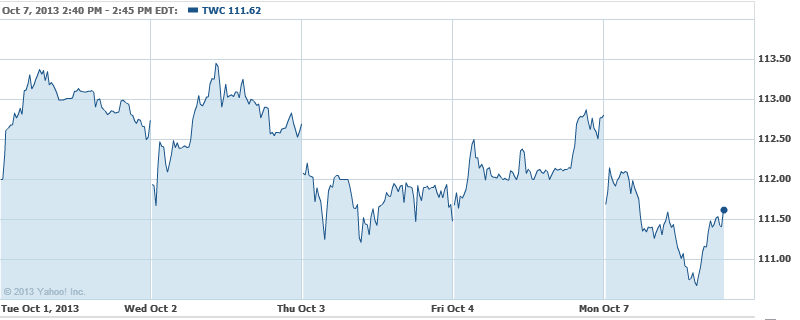 Kohlberg Kravis Roberts & Co. (NYSE:KKR): Current price $20.52
Knowledgeable sources say that the private equity firm KKR is close to acquiring the lifting equipment firm Crosby Group LLC for about $1 billion. The purchase of Crosby, which is a business of the United Kingdom engineering firm Melrose Industries Plc, is near being finalized, and could be announced on Monday, said the sources. A Melrose spokeswoman commented in response to a request for a statement, "As previously announced, the Crosby sale process is under way and we remain in discussion with a number of interested parties."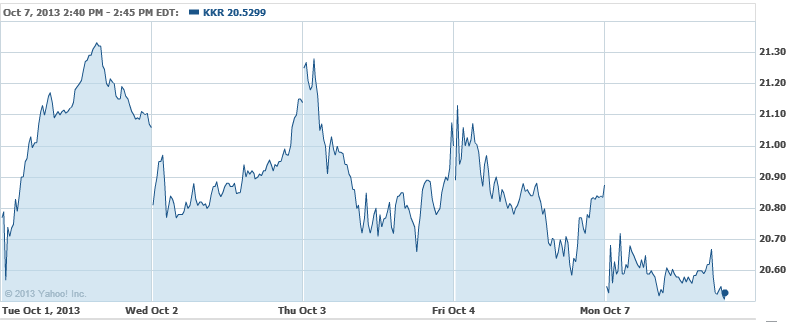 Cooper Tire & Rubber Co. (NYSE:CTB): Current price $25.65
A lively dispute has erupted from Apollo Tyres' $2.5-billion acquisition of  Cooper, while the two firms haggle over the price of the transaction, plagued by labor difficulties in the United States, and in China. India-based Apollo said it might need to bear "significant and unanticipated costs" that were "well beyond" those to which it is obligated to bear under the initial merger agreement. Late on Sunday, Apollo said in a statement that, "Cooper has acknowledged to Apollo that some price reduction is warranted. The issue now is by how much."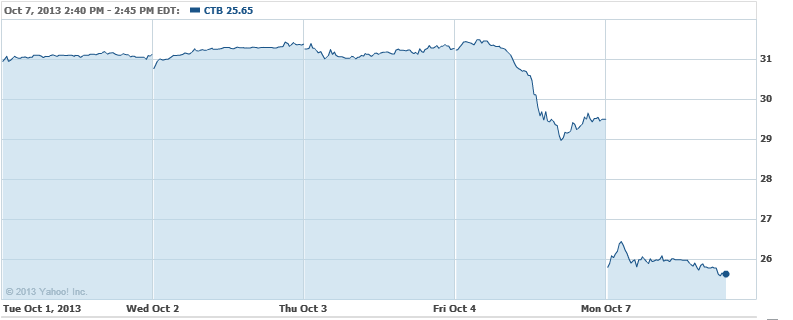 Darling International Inc. (NYSE:DAR): Current price $21.00
The provider of rendering, recycling, and recovery solutions to the country's food industry, on Monday announced that it will acquire the shares (other than certain minority interests) of Vion Ingredients, a division of Vion Holding N.V. (a member of the Vion Food Group), for about 1.6 billion in cash. Closing is expected in January, subject to the usual regulatory approvals and finalization of the required employee consultations in The Netherlands.

Don't Miss: What Will This Management Reshuffle Do to Sprint?