4 Merger and Acquisitions Stock Stories Making Monday Moves
EBay Inc. (NASDAQ:EBAY): Current price $55.87
EBay has purchased the online marketplace for men's shopping Bureau of Trade. Founder Michael Phillips Moskowitz will come to the EBay Marketplaces team, where his concentration will be on assisting eBay upgrade its personalization efforts. Financial terms of the acquisition were not divulged, but it was an all-cash transaction and an "acceptable" and positive outcome for Bureau of Trade's investors. The startup had raised $1.2 million in seed funding in a round led by Foundation Capital, with contributions from FF Angel, Founder Collective, Courtney Holt on behalf of the Techfellows Fund, together with other angel investors.

BP (NYSE:BP): Current price $41.96
BP wants to become the first oil major to have a long-term deal to purchase seaborne crude from Rosneft Oil Co., according to trade sources, after several trading houses secured large volumes in 2013 from the Kremlin energy favorite. The trading houses Glencore, Vitol, and Trafigura agreed to lend Rosneft $11.5 billion in return for oil supplies over five years, big oil has mostly stayed on the sidelines, preferring to acquire Russian crude at spot tenders. Already, BP has received some volumes of Russian Urals crude through the deal, which is still being completed, said three trading sources to Reuters. Both BP and Rosneft would not comment.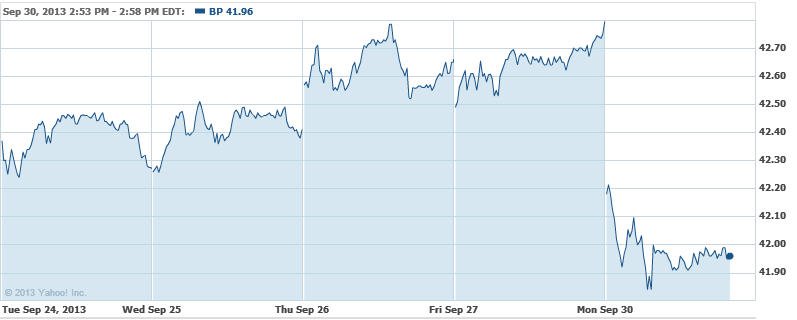 ArcelorMittal (NYSE:MT): Current price $13.69
On Sunday, ArcelorMittal announced that it will divest a majority interest in its Algerian operations to the Algerian state as part of a $763-million investment accord. The Algerian government-controlled entity Sider will own 51 percent of ArcelorMittal's Annaba and Tebessa units as part of the deal, with Arcelor owning the remainder, said a statement from Arcelor. Under the present ownership, Arcelor holds 70 percent and Sider 30 percent. The sale price of the stake was not reported.

TeleCommunication Systems, Inc. (NASDAQ: TSYS): Current price $2.50
The player in mobile communication tech TeleCommunication Systems, a client of IPNav, a full-service patent monetization firm, on Monday said that TCS and Marathon Patent Group have entered into a patent alliance, through which Marathon has acquired certain patents from TCS' wireless data patent portfolio. TCS holds a substantial intellectual property portfolio from over 15 years of investing in mobile location, messaging, public safety, and related wireless communication innovations.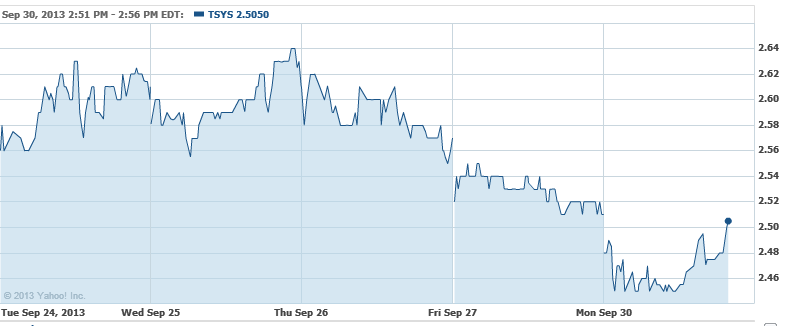 Don't Miss: Can Facebook Spread the Love for Dating Sites?