4 Merger and Acquisitions Stock Stories Ready for a Friday Appraisal
BlackBerry Ltd. (NASDAQ:BBRY): Current price $8.38
According to an inside source, the Chinese computer manufacturer Lenovo has signed a non-disclosure arrangement to examine BlackBerry's books, but it faces regulatory hurdles if it bids for the entirety of the company and will thus probably pursue only parts. Back in August, BlackBerry said that it was exploring options that might include an outright sale. The firm has since that time been linked with a series of potential suitors ranging from private equity firms to rival tech players.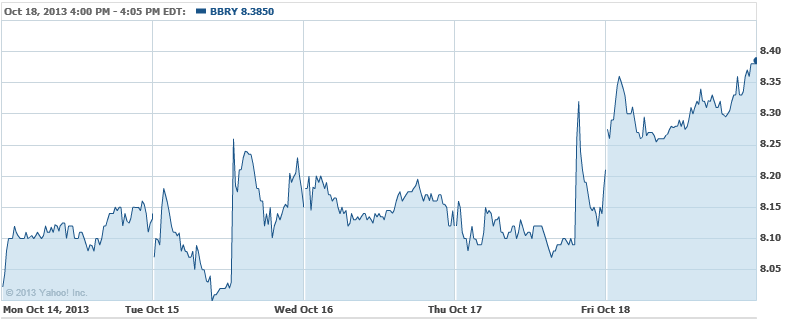 Qualcomm Inc. (NASDAQ:QCOM): Current price $68.44
India's number one telecommunications carrier, Bharti Airtel Ltd., reported on Friday it had purchased Qualcomm Inc.'s interest from Wireless Business Services Pvt Ltd, a venture founded by the latter, taking full ownership of the business over a year earlier than was planned. Bharti did not divulge the amount it paid for pushing its stake to 100 percent from 51, but in 2012 it paid $165 million for a 49-percent stake, and bought 2 percent more earlier in 2013.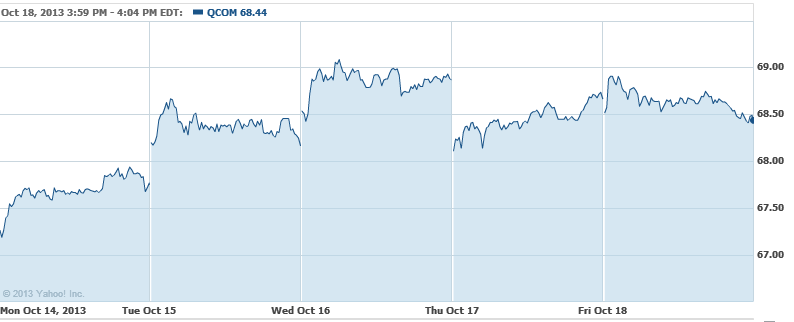 Textron Inc. (NYSE:TXT): Current price $28.26
The Cessna Aircraft parent Textron is among firms exploring a bid for Beechcraft Corp., the American plane maker whose iconic aircraft have been used to train military pilots since World War II, according to two knowledgeable sources, who went on to say that Credit Suisse Group AG is contacting potential suitors as to their interest in purchasing the company. Another source opined that Beechcraft could bring approximately $1.5 billion.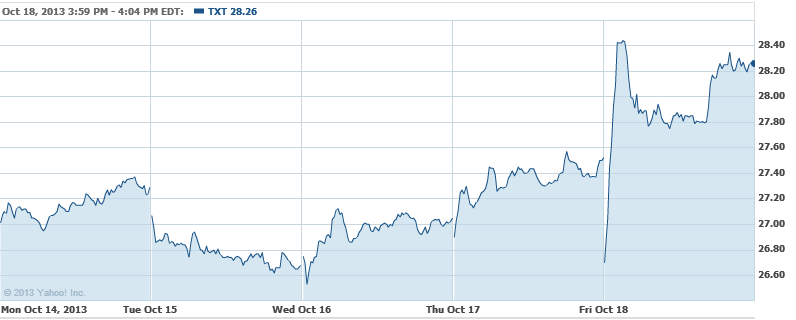 Motorola Solutions Inc. (NYSE:MSI): Current price $60.73
Motorola Solutions is reportedly examining a sale of its underperforming wireless LAN business, which has wrestled with declining share in a market topped by rivals like Cisco Systems Inc. An exit from the wireless LAN market would be concurrent to Motorola, which provides data communications and telecommunications equipment, looking to center upon its core government and public safety arm. Motorola Solutions  supplanted Motorola Inc after the spin-off of the mobile phones business into Motorola Mobility in 2011, and supplies communication services for the United States government, along with other enterprise customers.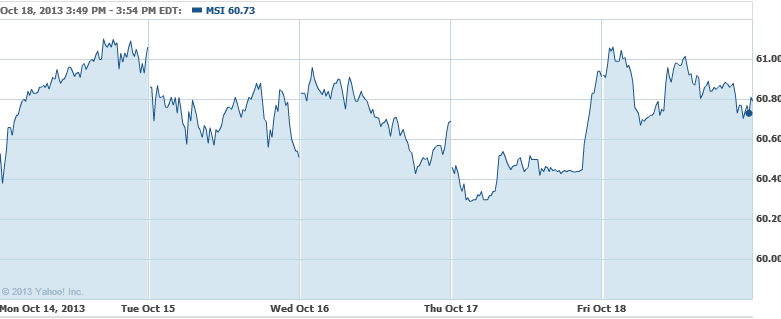 Don't Miss: Why Are Chinese Media Outlets Brooding Over What Starbucks Is Brewing?