4 Merger and Acquisitions Stock Stories Ready for a Midweek Appraisal
BlackBerry Ltd. (NASDAQ:BBRY): Current price $10.45
The Canadian phone maker is poised to lobby the Canadian government regarding foreign-takeover questions while investors worry that a domestic buyout of the struggling company might not happen.
BlackBerry is registered to meet with lawmakers to talk about the Investment Canada Act, which establishes rules for foreign purchases of local firms, said federal lobbying documents. The government automatically examines any takeover offer of over $332 million. The drive emerges during chatter that Fairfax Financial Holdings Ltd., which is BlackBerry's number-one shareholder, is facing tough odds while piecing together a bid for the company.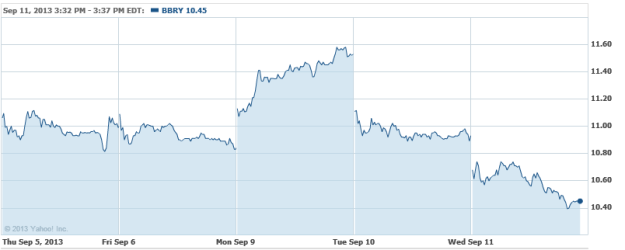 International Business Machines Corp. (NYSE: IBM): Current price $190.25
IBM and SYNNEX  Corporation reported Wednesday that SYNNEX will purchase IBM's global customer care outsourcing services unit for $505 million, comprised of about $430 million in cash and $75 million in stock. The transaction will be branded and fully integrated with Concentrix, a wholly-owned subsidiary of SYNNEX.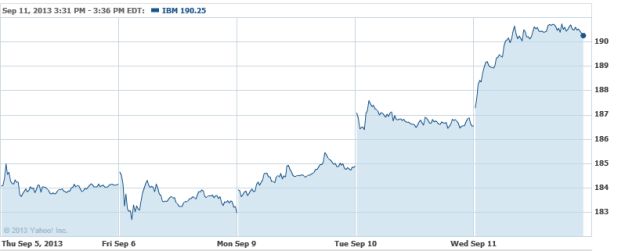 Alexander & Baldwin, Inc. (NYSE:ALEX): Current price $37.09
Alexander & Baldwin's wholly-owned subsidiary A&B Properties, Inc., announced Wednesday that it purchased a portfolio of 31 properties from the Japanese real estate investor Genshiro Kawamoto for roughly $98 million. Twenty-seven of the properties are located on Kahala Avenue, which is Honolulu's premier residential address, running along the ocean from Diamond Head to Waialae Country Club and the world-famous Kahala Hotel & Resort.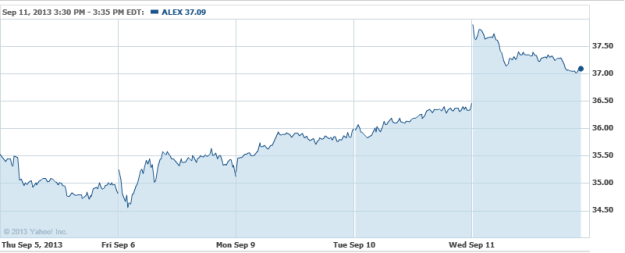 News Corp. (NASDAQ:NWS): Current price $17.08
The investment company that joined Carl Icahn in opposing Dell Inc.'s buyout, Southeastern Asset Management Inc., has bought a 12-percent voting interest in News Corp., which makes it the biggest shareholder after Chairman Rupert Murdoch. The 23.8 million-share Class B stake, which was disclosed in a Tuesday regulatory filing, is valued at around $397 million, calculated on a closing price of $16.72. The investment comprises approximately a 4.1 percent economic interest in News Corp., the publishing business that was split off in June from Murdoch's film and television unit.

Don't Miss: McDonald's: Would You Like Steak With Those Eggs?