4 Merger and Acquisitions Stock Stories Ready for Due Diligence
BlackBerry Ltd. (NASDAQ:BBRY): Current price $8.40
Knowledgeable sources now say that BlackBerry executives traveled to California to check out Facebook interest in their company. However, with spokespersons for both companies not commenting, it is not certain if Facebook committed an offer for the embattled BlackBerry. The latter does have other prospects, such as Lenovo Group Ltd.
RealPage Inc. (NASDAQ: RP): Current price $24.96
On Tuesday, RealPage announced the purchase of ActiveBuilding, which offers a platform for enhancing the online living experience of apartment residents. ActiveBuilding aids owners and managers in attracting and retaining residents who are interested in more online services and a much richer communications experience with management and other residents.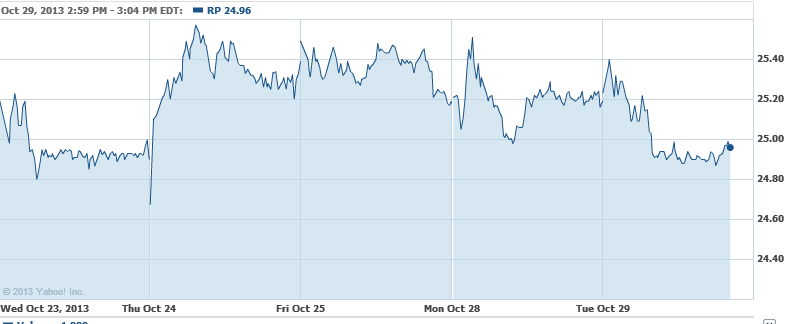 Advanced Semiconductor Engineering Inc. (NYSE:ASX): Current price $4.99
According to a recent Chinese-language Commercial Times report, Advanced Semiconductor will probably take over Panasonic's IC backend sites overseas. This report quickly follows a Nikkei report that said Panasonic wants to downsize its chipmaking business by slashing the workforce by 50 percent and possibly divesting some of its plants. The paper also said that Panasonic is searching for a buyer or buyers for its IC packaging and testing facilities in China, Indonesia, and Malaysia, without citing its source. However, the report identified Advanced Semiconductor as the most likely potential suitor.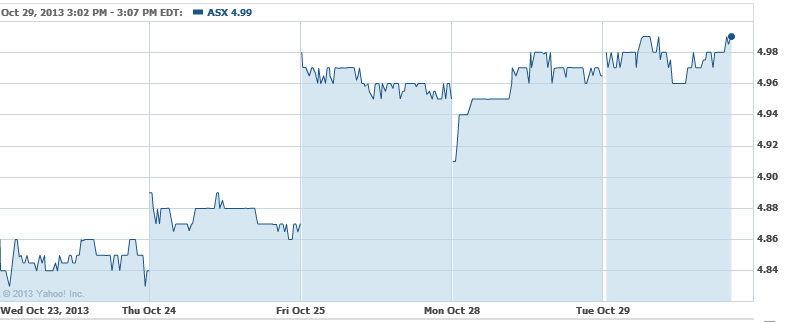 Quiksilver Inc. (NYSE:ZQK): Current price $8.15
Quiksilver announced Tuesday that it will divest its snowboard subsidiary, Mervin Manufacturing Inc., to Extreme Holdings Inc., which is an entity advised by Altamont Capital Partners. The all-cash transaction should close within several weeks and is subject to certain the usual closing conditions. Mervin designs and makes snowboarding products, with brands including Gnu and Lib Tech.