4 Merger and Acquisitions Stock Stories Ready for Midweek Appraisal
Yahoo! Inc. (NASDAQ:YHOO): Current price $34.24
Knowledgeable sources say that Yahoo! is poised to purchase Hitpost, which makes a few sports-centric mobile apps, to reinforce its own sports offerings on iOS and Android. The firm's team of around seven persons will join Yahoo. Hitpost was co-founded by Aaron Krane, who learned the science of building social games at Slide, and he intended to unite that know-how with products that appealed to sports fans. The concept was that there exists an unexploited place between freemium games such as Zynga Poker and sports media.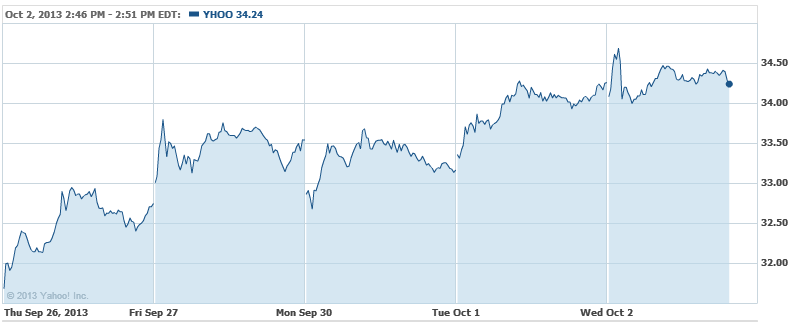 Archer Daniels Midland Co. (NYSE:ADM): Current price $37.08
The worldwide cocoa trading major Cargill Inc. is said by inside sources to be in the final stages of a deal to acquire ADM's cocoa unit, forming a monopolistic price-setting behemoth. Uniting two of the top cocoa merchants and bean grinders would create a company sufficiently large to rival  Barry Callebaut, the number-one maker of industrial chocolate products on the planet. Cargill and ADM are working out the final details of the transaction, smoothing the way for the second major 2013 takeover in an industry that is on track to be dominated by two companies. An official announcement might be made within days, according to the sources.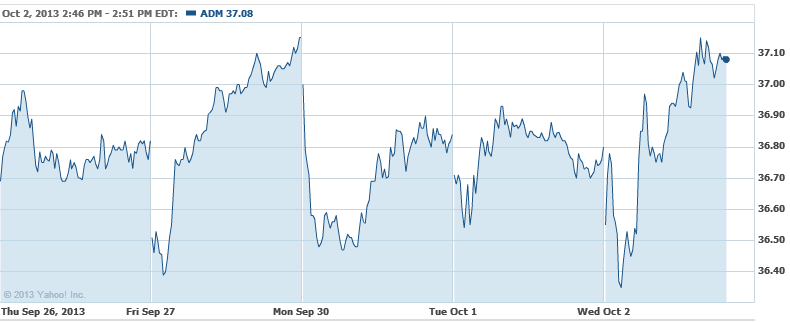 Portugal Telecom SGPS SA (NYSE:PT): Current price $4.84
Brazil's largest phone company Oi SA will merge with Portugal Telecom to form a trans-Atlantic carrier with 100 million customers to make it more competitive against Telefonica SA and America Movil SAB. Oi shareholders will own the majority of the unified company following the transaction, which requires the carrier to sell new stock for up to 3.7 billion. Meanwhile, its shares jumped as much as 12 percent in São Paulo. Portugal Telecom investors will receive 38 percent of the new Brazil-based entity, as shares soared by as much as 23 percent in Lisbon.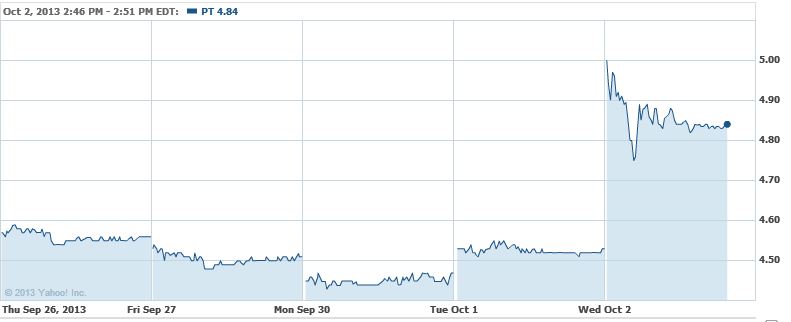 SS&C Technologies Holdings, Inc. (NASDAQ:SSNC): Current price $38.21
On Wednesday, the world provider of financial services software and software-enabled services, announced that it has bought Prime Management Limited, a fund administrator and service provider to investment structures, sponsors, and managers in the insurance linked securities market.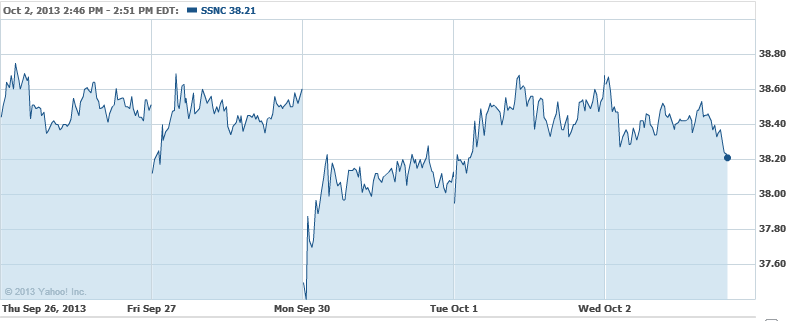 Don't Miss: Google & Apple Stand Up to Speak Against NSA Regulations.