4 Merger and Acquisitions Stock Stories Ready for the Weekend
Archer Daniels Midland Co. (NYSE:ADM): Current price $40.80
In Australia, Senior Liberals think that Tony Abbott might veto a multi-billion dollar takeover of the wheat company GrainCorp. Despite the Prime Minister's claim that Australia is "open for business", coalition members say that Abbott is inclined to say no to the acquisition or make conditions so burdensome as to make it unviable. However, Treasurer Joe Hockey has turned aside the suggestions, saying that the decision is his alone. Archer Daniels Midland has made a $3.4 billion takeover offer for the East Coast bulk grain processor.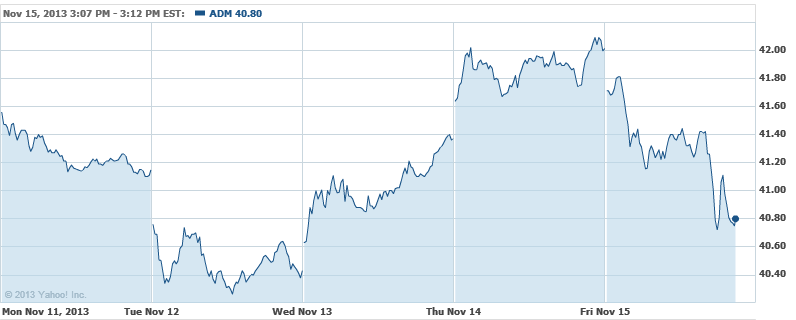 Jos. A. Bank Clothiers Inc. (NASDAQ:JOSB): Current price $50.59
Jos. A. Bank Chair Robert Wildrick reveals that the clothing chain is exploring other potential takeover targets after concluding its offer for Men's Wearhouse Inc. Wildrick commented via telephone interview Friday that, "We're looking at other potential acquisitions. The main thing we're looking for is something similar to what we're doing. Men's Wearhouse was at the top of our list of strategic alternatives, now we have to look at the other things on our list."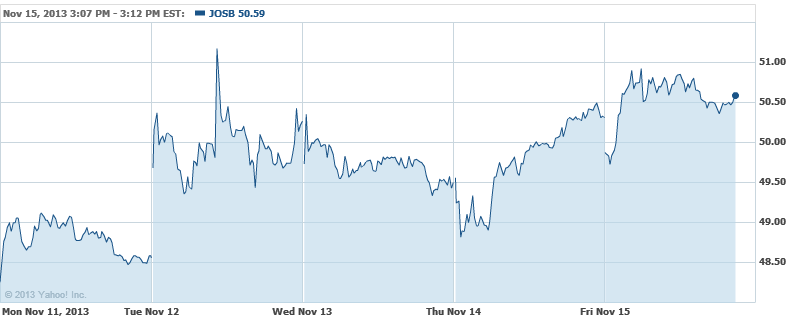 Amphenol Corp. (NYSE:APH): Current price $83.87
Amphenol said Friday that it will acquire the Advanced Sensors Business of GE for roughly $318 million, subject to a post closing working capital adjustment. Advanced Sensors provides highly engineered sensors and sensor-based instruments. The sale is contingent upon certain regulatory approvals and other usual closing conditions and should close before the year's end.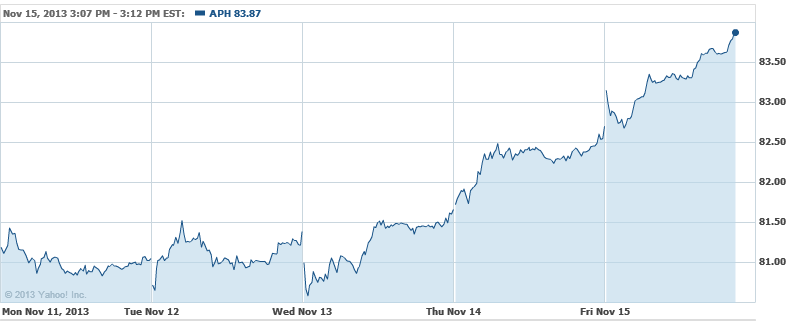 Seadrill Ltd. (NYSE:SDRL): Current price $46.09
On Friday, Seadrill announced that it will purchase the company that owns the yard construction contract of the newbuild high specification jack-up rig Prospector 3, from Prospector Offshore for an aggregate purchase price of $235 million. Besides that, Seadrill will supply drilling and handling tools, spares and operations preparations resulting in a total cost for this rig, ready to drill, of abpout $250 million. The Prospector 3 is should be delivered from Dalian Shipbuilding Industry Offshore Co., Ltd. in China during the first quarter of next year.

Investing Insights: Will a Recent Deal Help US Airways Continue to Rise?