4 Merger and Acquisitions Stock Stories Set for a Tuesday Due Diligence
International Business Machines Corp. (NYSE: IBM): Current price $185.82
On Tuesday, IBM today announced that it will purchase privately-held The Now Factory, which provides analytics software that aids communications service providers in delivering improved customer experiences and driving new revenue opportunities. The Irish firm is headquartered in Dublin. The acquisition also complements the IBM MobileFirst Analytics portfolio, which is created to enhance the manner by which organizations analyze mobile device usage to provide exceptional customer experiences. Financials of the transaction were not divulged.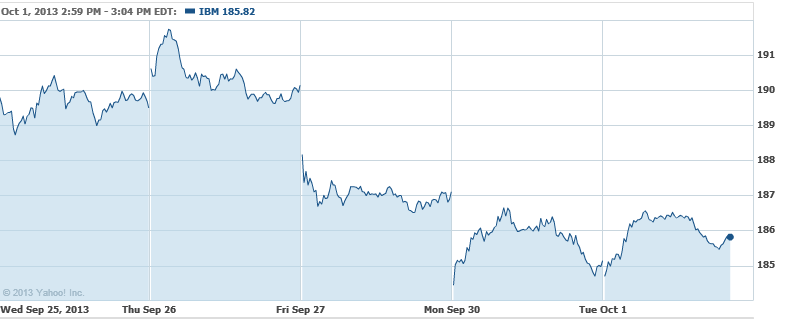 Intel Corp. (NASDAQ:INTC): Current price $22.80
Intel confirmed Monday that it will hire around 800 full-time employees and 200 contract workers from the Israeli branch of Micron after the that company announced in 2012 that it would close operations at its Kiryat Gat facility. Through the terms, Intel will also take over the plant — which it built 15 years ago, prior to building its more up-to-date Fab 28 plant next door in 2006. The Micron fab was on track to close in 2015 unless a buyer could be found, according to company officials earlier in 2013. Intel still owns the plant, having leased it to Micron after Fab 28 was constructed. Under this week's accord, Intel will take full possession of the facility.

Republic Airways Holdings Inc. (NASDAQ:RJET): Current price $12.53
Republic said Tuesday that it will divest Frontier Airlines to an affiliate of Indigo Partners LLC through an all-cash transaction. Under the terms of the stock purchase arrangement, which has been okayed by Republic's board, the buyer, which is an affiliate of Indigo Partners, will purchase all the outstanding shares of Frontier Airlines Holdings, Inc. in a transaction valued at roughly $145 million, of which $36 million will to be paid in cash for the equity of Frontier Holdings, with the balance being indebtedness that will be retained by Frontier.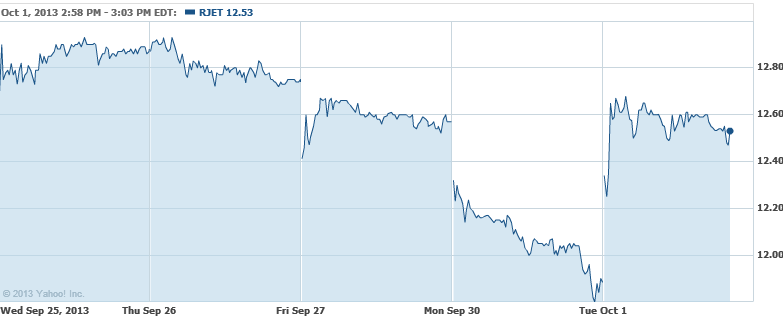 Ingram Micro Inc. (NYSE:IM): Current price $23.65
The biggest wholesale tech distributor today said that it has bought CloudBlue Technologies, Inc., which provides enterprise information tech asset disposition, onsite data destruction and e-waste recycling services for large enterprise customers, retail customers, and original equipment manufacturers. Founded in 2008 in Georgia, CloudBlue supplied secure and sustainable reverse logistics solutions for over 1,000 customers.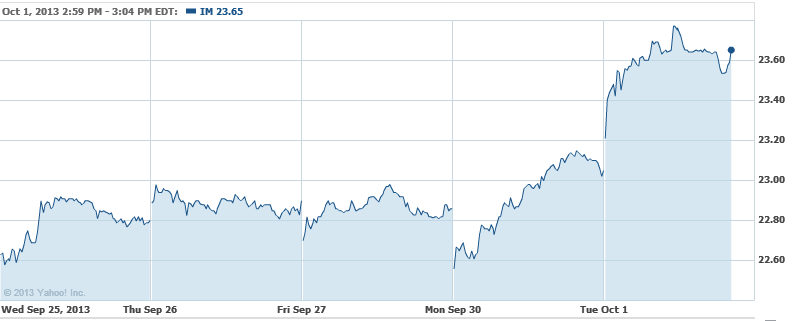 Don't Miss: No Gold iPhone? The Chinese Will Do With Gold Stickers.