4 Merger and Acquisitions Stock Stories To Spark Interest
US Airways Group (NYSE:LCC): Current price $14.87
American Airlines' parent AMR Corp. and US Airways Group are working through the last major details of an all-stock merger that would form the world's biggest airline, and are hurrying to complete a deal within the next week or perhaps two, said knowledgeable sources. On reaching the accord, the new firm might have a market capitalization in excess of $10 billion and would jump ahead of United Continental Holdings as the number one domestic airline by traffic.
Are these stocks a buy or sell? Let us help you decide. Check out our Stock Picker Newsletter now.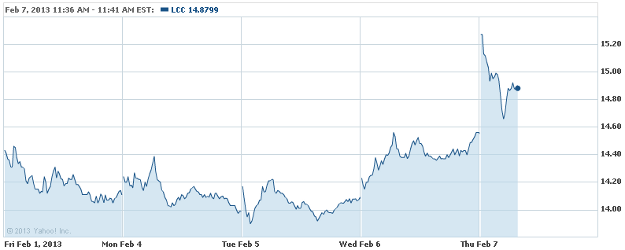 Ferro Corporation (NYSE:FOE) Current price $5.24
On Wednesday, Ferro reported that it has sold assets connected with its solar pastes division to the privately-owned Heraeus, a precious metals and tech firm based in Hanau, Germany. As previously stated, the firm had decided to examine strategic options for the solar pastes unit in an effort to eliminate the negative impact from the business on earnings and cash flow. As a result of the transaction, Ferro will rid itself operating losses linked with the solar business. Financial terms were not disclosed.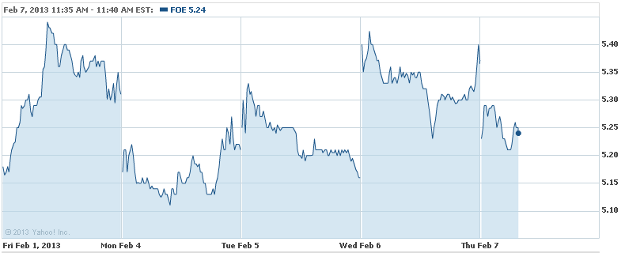 General Motors Company (NYSE:GM): Current price $28.30
The number one foreign automaker in China, General Motors, along with its partner SAIC Motor Corp. is eagerly looking for purchases of weakened local peers, say inside sources. GM would like to grow its sales by around 75 percent by two years from now, up 5 million, and the best way to go could be a deal with another automaker as one possible way for its ventures to expand. However, it is not a simple matter to just buy a company in China as foreign companies are faced with restrictions on the number of partners they can have and also how much of a factory they can own.

Valmont Industries (NYSE:VMI): Closing price $145.76
Valmont has acquired privately-held Locker Group Holdings, a maker of perforated and expanded metal for the non-residential market, industrial flooring and handrails for the access systems market, along with screening media for applications in the industrial and mining sectors. Locker Group sees yearly sales of about $80 million and operates five manufacturing locations across the region. Valmont expects the acquisition to be slightly accretive to its 2013 earnings.

Don't Miss: Which Airlines Have Outperformed in 2013?