4 Merger and Acquisitions Stock Stories Worthy of Friday Attention
Sprint Nextel Corporation (NYSE:S): Current price $7.32
The SoftBank Corp. Chief Executive Masayoshi Son wants his company to move into the into the United States wireless market, as it is attempting to acquire Sprint. But should that come to failure, Son says that he views T-Mobile US as a "Plan B" purchase target, remarking to a Bloomberg reporter in Tokyo Friday, "I plan to go with Plan A if possible," in reference to the SoftBank's October agreement to acquire Sprint. This week, Son boosted his bid for Sprint to $21.6 billion, intending to resist a counteroffer from DISH Network Corp. Son is said to be relying upon Sprint, the number-three domestic wireless carrier, to energize his international expansion, if he can get past his billionaire Charlie Ergen, who is the chairman and co-founder of Dish, who wants to utilize Sprint to catapult his satellite-TV firm into mobile-phone services.
Are these stocks a buy or sell? Let us help you decide. Check out our Stock Picker Newsletter now.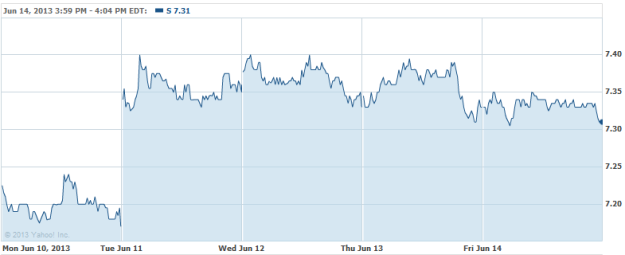 F.N.B. Corporation (NYSE: FNB): Current price $11.09
F.N.B. Corporation will acquire BCSB Bancorp (NASDAQ:BCSB), which is the parent of Baltimore County Savings Bank, in an all-stock transaction valued at about $23.77 per share, or a total of $79 million, calculated upon the close of F.N.B. as of Thursday. This acquisition should provide the buyer with an additional $640 million in total assets, among which include $560 million in aggregate deposits, $320 million in loans and 16 banking offices in the greater Baltimore area.
Are these stocks a buy or sell? Let us help you decide.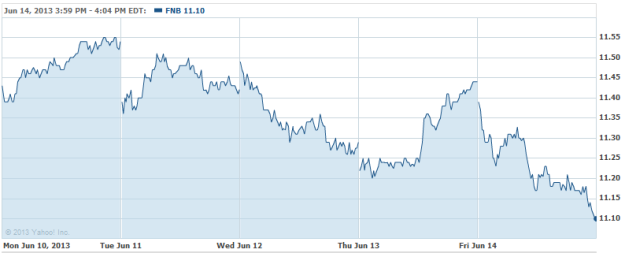 Elan Corporation (NYSE:ELN): Current price $13.66
Royalty Pharma's Chief Executive Pablo Legorreta says that he believes that the sole reason Elan Corporation announced that a sales process is moving forward is to turn aside Royalty's own offer, according to a statement released Friday morning. Royalty has not been contacted by Elan or its financial advisers, Legorreta said in the e-mailed statement, which continued that "If shareholders want to have the option to choose between Royalty Pharma's  offer or a sale process, they should vote against all four of Elan's proposals,  especially the share repurchase program."
Are these stocks a buy or sell? Let us help you decide.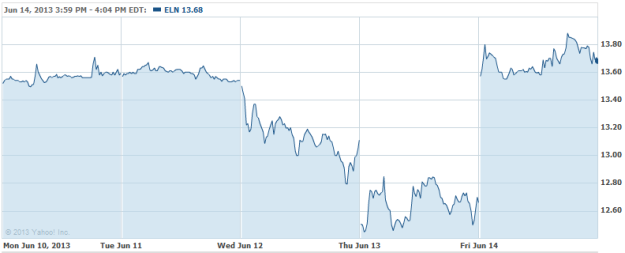 Mindray Medical International (NYSE: MR): Current price $39.54
Mindray Medical will acquire the ultrasound tech firm ZONARE Medical Systems, for $105 million. The buyer's management believes that the deal will reinforce its high-end ultrasound research and development, together with its domestic sales capabilities, augmenting the firm's goal of becoming a top provider of high-quality imaging products to markets on a global basis. The total 2012 revenues for ZONARE came to around $64 million. Mindray anticipates that the deal will be slightly dilutive to its full-year 2013 and 2014 earnings.
Are these stocks a buy or sell? Let us help you decide. Check out our Stock Picker Newsletter now.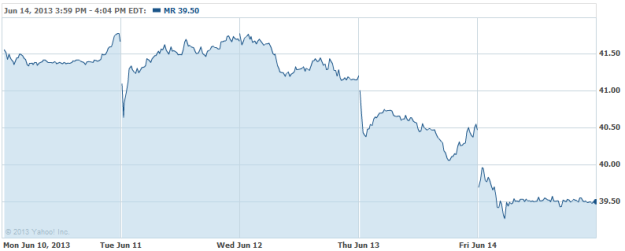 Don't Miss: Do Top U.S. Executives Believe A 'Recovery' is Taking Place?