4 Merger and Acquisitions Stories for Investors to Peruse
Dell (NASDAQ:DELL): Current price $12.82
The speculation that Dell is considering a voluntary sale of itself that would take it private, is igniting all sorts of number-crunching. Such an acquisition would indeed be huge and unlike anything that has been seen in at least five years. The standard takeover of 20 percent would raise the overall equity price to around $ 22.8 billion from the pre-rumor stock price, which would require equity of about $6.8 billion from the largest private-equity firms plus another $13.5 billion in debt financing from the world's biggest banks.
Are these stocks a buy or sell? Let us help you decide. Check out our Stock Picker Newsletter now.
Globecomm Systems (NASDAQ:GCOM): Current price $12.42
The communications solutions provider Globecomm announced Monday that it has retained Needham & Company for a review of potential strategic alternatives to improve shareholder value. There is not necessarily any assurance that this process will produce a transaction or any modification in the firm's overall structure or business model. The firm's refined expectations concerning its financial results for the fiscal year ending June 30th are, in part, consolidated revenues of between $320 million and $340 million when compared to the previous expectations of between $340 and $360 million.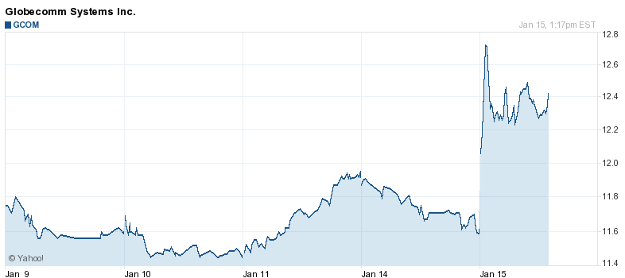 Alcatel-Lucent (NYSE:ALU): current price $1.65
The French phone- equipment manufacturer is doing a remake so as to stem losses, and wants to divest its submarine-cable division by the second quarter after luring some interest from potential suitors, according to inside sources. The investment funds Permira Advisers and PAI Partners, along with the French sovereign fund FSI, are mulling offers, say the sources. France Telecom said that it makes "industrial sense" to acquire the business, which Kepler Capital Markets believes could bring as much as $1.1 billion.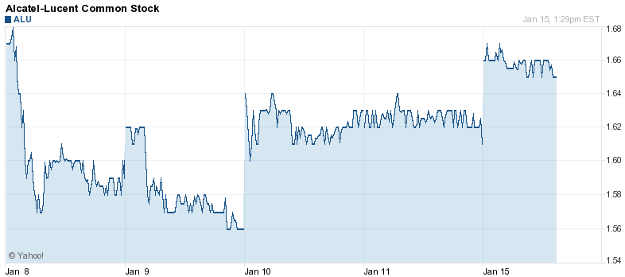 Georgia Gulf Corporation (NYSE:GGC): Current price $49.60
The company announced on Monday that upon completion of its pending merger with PPGs commodity chemicals division, it will change its name to Axiall Corporation. The new company will trade on the New York Stock Exchange under the ticker symbol AXLL. More than five months of effort and thought by a group of employees from both Georgia Gulf and PPG have gone into this decision, said President and Chief Executive officer Paul Carrico.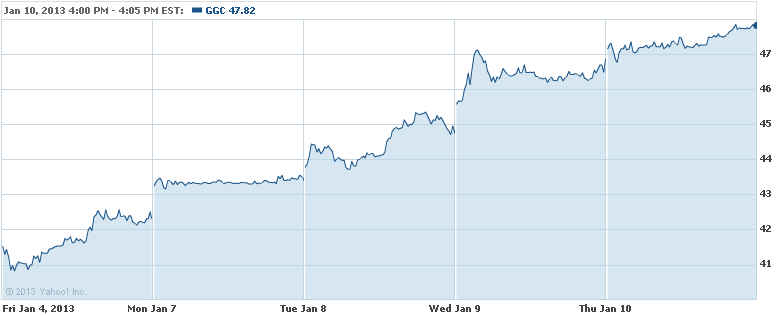 Don't Miss: What's Worse Than Tax Hikes and an Austerity Crisis?