4 Mergers and Acquisitions Stock Stories for a Savvy Friday Read
Alcatel-Lucent SA (NYSE:ALU): Current price $4.07
Sources told Reuters that Alcatel-Lucent is exploring the sale ohttp://www.cheatsheet.com/wp-admin/post.php?post=562117&action=editf a unit that sells switches and communications gear to corporate clients, forming part of its endeavors to rid itself of 1 billion euros' worth of assets by 2015. The firm, which is in the middle of a turnaround and debt-reduction plan under CEO Michel Combes, has recruited Lazard Ltd. to help locate a buyer for its enterprise division, according to the sources.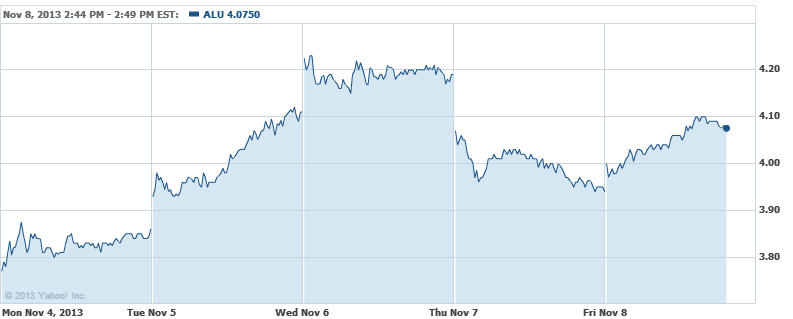 AstraZeneca PLC (NYSE:AZN): Current price $52.54
Citi believes that AstraZeneca might want to enlarge its interest in a diabetes joint venture with Bristol-Myers Squibb Co. (NYSE:BMY) after a decision to leave diabetes drug research. Bristol-Myers said Thursday that it would no longer conduct research to discover new drugs for diabetes, hepatitis C, and neuroscience, but will rather increase its spending on medicines that get control of the immune system to combat cancer. Analyst Andrew Baum at Citi wrote in a note on Friday that the shift implies that Bristol could want to sell its share in the overseas part of the diabetes joint venture to partner AstraZeneca.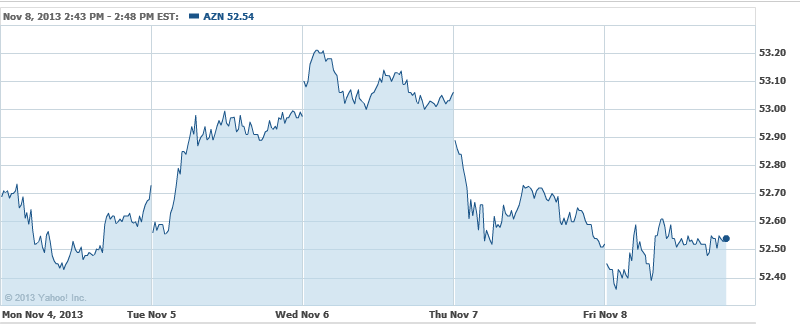 Blackstone Group LP (NYSE:BX): Current price $25.92
Reuters reports that Blackstone is partnering with health care conglomerate Danaher for a bid on Johnson & Johnson's (NYSE:JNJ) diagnostics division, which is said to possibly draw more than $4 billion. Interim bids were submitted in September, and the firm is expecting a new round of bidding beginning around November 11. It turns out that Blackstone and Danaher would be competing against other private equity players in a potential bid, such as Bain Capital, CVC Capital Partners, BC Partners, and Carlyle Group.

Talisman Energy Inc. (NYSE: TLM): Current price $11.90
Talisman has reached an agreement to divest a portion of its Montney acreage in northeast British Columbia to Progress Energy Canada Ltd. for a total cash price of CDN$1.5 billion. The transaction marks the sale of about 75 percent, or around 127,000 net acres, of Talisman's Montney asset in the Farrell Creek and Cypress areas of British Columbia.

Don't Miss: What Would Elop's Microsoft Look Like?