4 Mergers and Acquisitions Stock Stories for Tuesday Due Diligence
Kroger Co. (NYSE: KR): Current price $37.15
Kroger and Harris Teeter Supermarkets Inc. (NYSE:HTSI) said Tuesday that Kroger will acquire all outstanding shares of Harris Teeter at a cash price of $49.38 per share. The acquisition of Harris Teeter affords Kroger an exceptional brand and complementary base of 212 stores located in the southeastern and mid-Atlantic markets, as well as in Washington, D.C.
Are these stocks a buy or sell? Let us help you decide.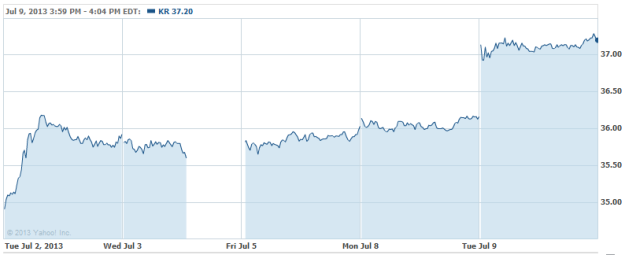 International Business Machines Corp. (NYSE: IBM): Current price $191.30
IBM announced Tuesday it will acquire the privately-held CSL International, which provides virtualization management tech for IBM's zEnterprise system. CSL International is based in Herzliya Pituach, Israel. This strategic investment in the System z portfolio deepens cloud capabilities by offering simplified management of the virtualization environment. Financials of the transactions will not be divulged.
Are these stocks a buy or sell? Let us help you decide.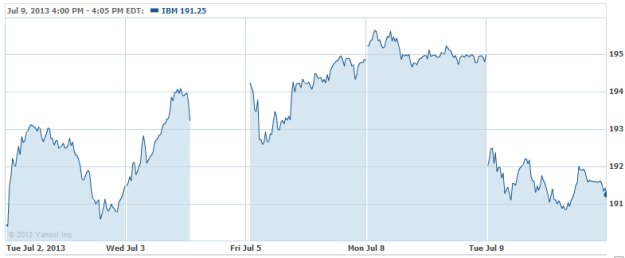 Mylan Inc. (NASDAQ:MYL): Current price $31.19
India's Department of Industrial Policy and Promotion has placed an impediment on Mylan's plan to purchase Agila Specialties. The government arm worries that ownership of critical cancer drug-making facilities are moving into foreign hands. Agila is the injectable division of Strides Arcolab, based in Bangalore. On Friday, the Foreign Investment Promotion Board postponed a decision on the $1.6-billion deal, one of the biggest in the pharma sector in recent years.
Are these stocks a buy or sell? Let us help you decide.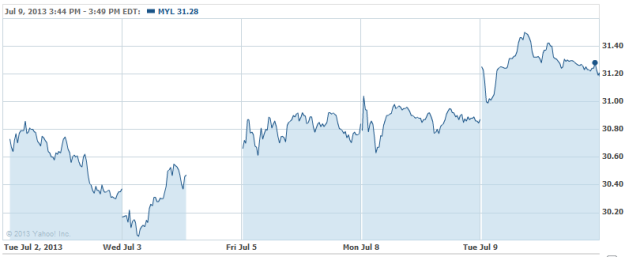 Acorda Therapeutics Inc. (NASDAQ:ACOR): Current price $35.96
Acorda has acquired two neuropathic pain management assets from NeurogesX Inc. Qutenza has been OK'd by the Food and Drug Administration for the management of neuropathic pain linked with postherpetic neuralgia. The firm also bought NP-1998, which is a Phase 3-ready prescription strength capsaicin topical solution being evaluated for the treatment of neuropathic pain. NP-1998 was previously known as NGX-1998.
Are these stocks a buy or sell? Let us help you decide.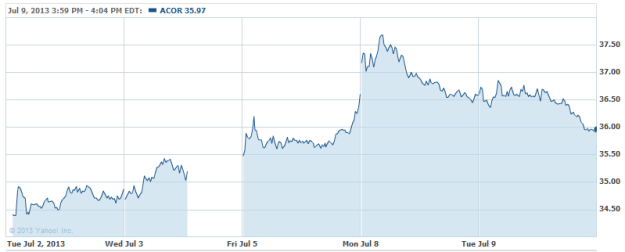 Don't Miss: Former Biden Advisor: Budget Cuts Drag on Growth.