4 Mergers and Acquisitions Stock Stories Making Monday Moves
Elan Corp. PLC (NYSE:ELN): Current price $17.77
Elan on Monday got the nod from shareholders to finalize its sale to the drugmaker Perrigo, paving the way for the transaction to be completed by the end of 2013. Perrigo will purchase the Dublin-based group for $8.6 billion, in a deal through which it will garner tax savings from being domiciled in Ireland and receive royalties from the multiple sclerosis treatment Tysabri. The acquisition ended a protracted takeover battle in which Elan turned down three lower offers from the investment firm Royalty Pharma.

CareFusion Corp. (NYSE: CFN): Current price $38.79
The world medical tech firm on Monday reached a definitive agreement to acquire the Vital Signs division of GE Healthcare at $500 million. Seeing yearly revenue of about $250 million, Vital Signs makes single-patient-use consumables for respiratory care and anesthesiology. Beyond that, the company markets products for temperature management and patient monitoring consumables.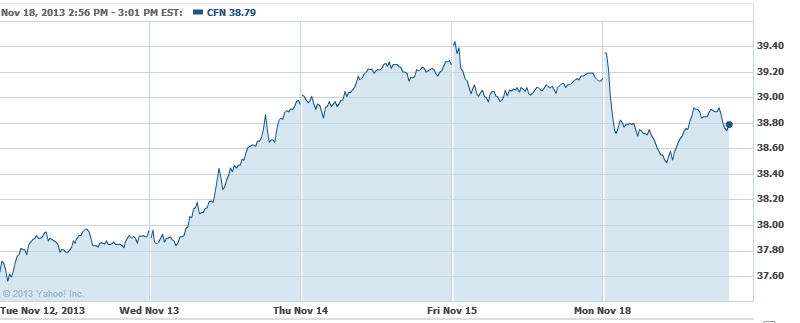 Seadrill Ltd. (NYSE:SDRL): Current price $45.94
Shares in the Italian oilfield services contractor Saipem soared in early trading on Monday on media reports that the Norwegian rig major Seadrill might be looking at acquiring its offshore drilling arm. Analysts at Mediobanca Securities were quoted as telling the Italian newspaper Milano Finanza that such a deal, if confirmed, "would be extremely positive news" for both Saipem and its parent, ENI, by reducing their debt levels and could also "bring out the hidden value" of Saipem's core engineering and construction unit.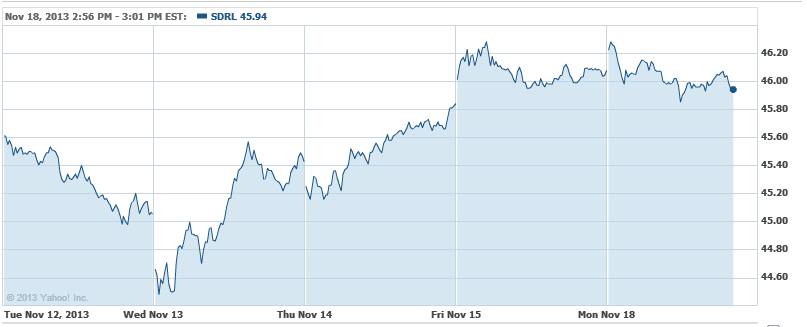 Cinemark Holdings Inc. (NYSE: CNK): Current price $33.77
The motion picture exhibitor Cinemark on Monday said that it closed on the divestiture of all the issued and outstanding shares of capital stock of Cinemark de Mexico and its subsidiaries to Grupo Cinemex and Cadena Mexicana de Exhibicion, which includes 31 theaters representing 290 screens. The Mexican Federal Competition Commission reversed its previous ruling and released a new resolution green lighting the sale earlier in the week.

Investing Insights: Is Archer Daniels Midland a Buy Now?