4 Mergers and Acquisitions Stock Stories Ready For a Thursday Appraisal
NYSE Euronext (NYSE:NYX): Current price $44
NYSE Euronext and IntercontinentalExchange have set a closing date of November 4 for their previously reported transaction. The announced closing date is contingent upon the receipt by IntercontinentalExchange and NYSE Euronext of the remaining European regulatory approvals prior to that date and could be extended by further public announcement in the event that any necessary approvals remain outstanding at that time.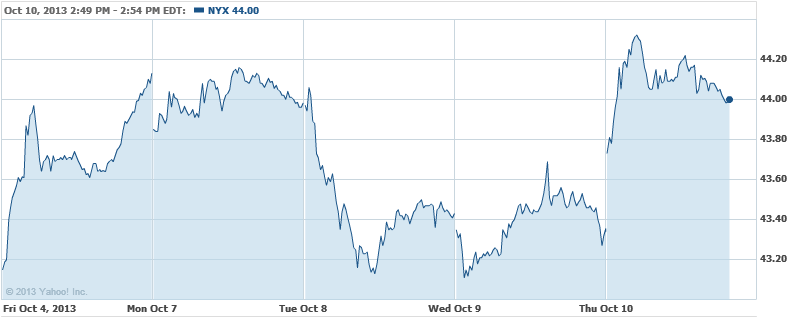 Kohlberg Kravis Roberts & Co. (NYSE:KKR): Current price $20.39
KKR has agreed to acquire two manufacturing businesses from the United Kingdom-based Melrose Industries PLC for roughly $1 billion. The private-equity buyer will purchase Crosby Group and Acco Material Handling Solutions, according to a KKR statement. The transaction should be finalized by the end of the year. Separately, KKR will purchase an interest in Weststar Aviation Services Sdn. for $200 million, marking its first investment in Malaysia.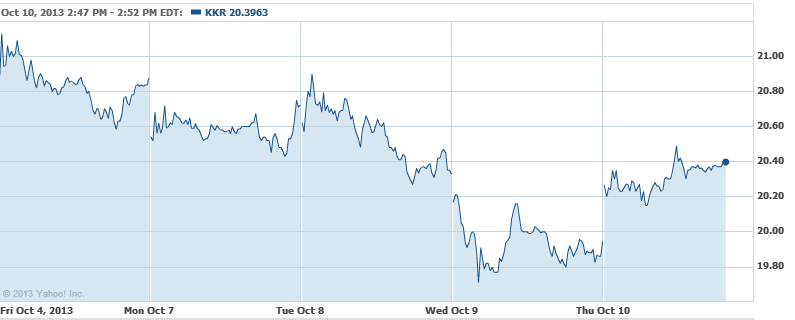 Crestwood Midstream Partners LP (NYSE:CMLP): Current price $22.85
Crestwood Midstream said Thursday that its wholly owned subsidiary, Crestwood Arrow Acquisition LLC, will acquire Arrow Midstream Holdings LLC, a privately held midstream firm, for around $750 million, subject to the usual purchase price adjustments. It is anticipated that the transaction will be immediately accretive to Crestwood's estimated distributable cash flow per limited partner unit next year, with growing accretion afterwards based upon projected output increases from the Arrow assets. The transaction should close in the fourth quarter.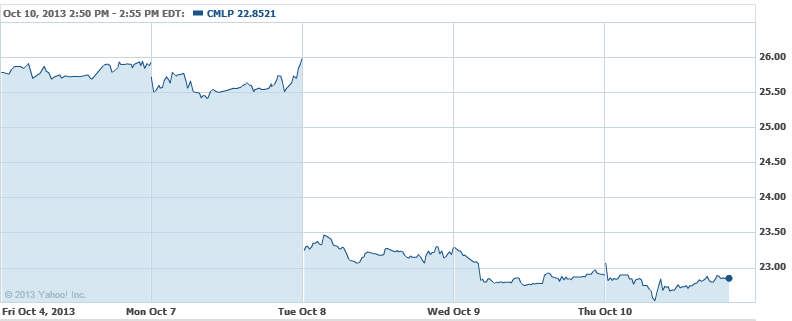 Huntington Bancshares Inc. (NASDAQ:HBAN): Current price $8.33
Huntington Bancshares and Camco Financial Corp. jointly reported Thursday that they have signed a definitive agreement through which Huntington will buy Camco Financial, the parent company of Advantage Bank, in a cash and stock transaction. As of June 30, Camco operated 22 banking offices spanning eastern and southern Ohio with $800 million in total assets and $600 million in total deposits.

Don't Miss: What Is Apple Bringing Fans on October 22?