4 Mergers and Acquisitions Stock Stories Ready for Tuesday Due Diligence
Smithfield Foods Inc. (NYSE:SFD): Current price $33.98
Smithfield on Tuesday announced that its shareholders voted overwhelmingly to OK its proposed strategic merger with Shuanghui International Holdings Ltd. More than 96 percent of the votes cast were in favor of the transaction, which represents some 76 percent of Smithfield's total outstanding shares of common stock as of the record date for the special meeting. Through the terms of the agreement, Smithfield shareholders will receive $34 per share in cash for each share of common stock they hold. Upon the transaction's close, expected on Thursday, Smithfield's common stock will cease to be publicly traded, and the firm will become a wholly owned subsidiary of Shuanghui, operating as Smithfield Foods.
ProAssurance Corp. (NYSE:PRA): Current price $45.78
ProAssurance and Eastern Insurance Holdings Inc. said Tuesday that the latter will merge with a newly created subsidiary of ProAssurance Corp in an all-cash transaction that values Eastern at $24.50 per share. After the close of the transaction, with a total value of around $205 million, Eastern will become a wholly owned subsidiary of ProAssurance. The closing is expected by January 1.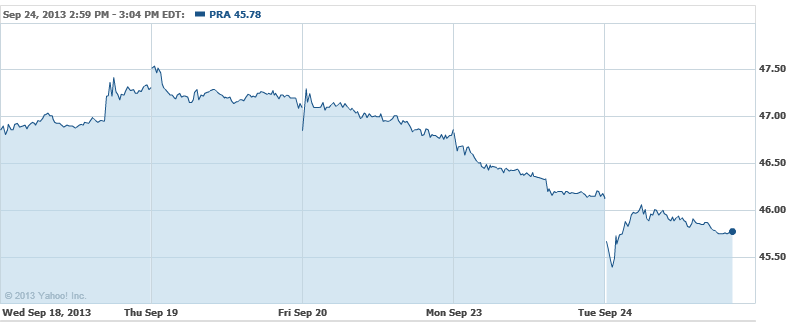 Emerson Electric Co. (NYSE:EMR): Current price $65.16
Emerson Electric will acquire Virgo Valves and Controls Ltd., which makes ball valves and automation systems and is based in the Indian city of Pune. Since beginning operations in 1986, Virgo has centered on the manufacture and sales of engineered on-off valve products; it presently has manufacturing locations in the United States, Europe, and India. Its sales in more than 60 countries in 2012 came to about $250 million, more than 80 percent of which were outside of India. The deal should close early in October.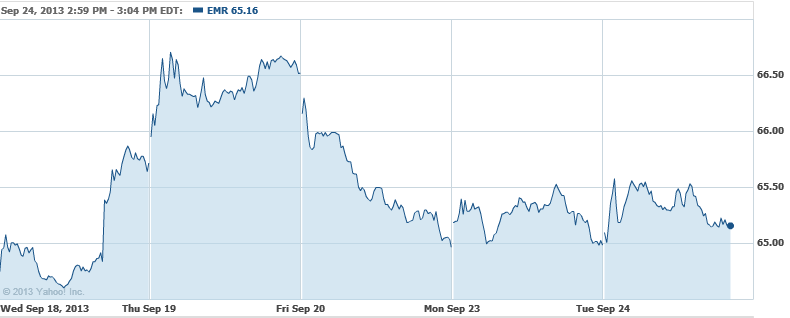 Greenway Medical Technologies Inc. (NYSE: GWAY): Current price $20.38
Greenway Medical on Tuesday reached a definitive agreement that will make possible the merger of the businesses of Greenway and Vitera Healthcare Solutions LLC. Through the terms, Vista Equity Partners, which owns Vitera Healthcare Solutions, will pay Greenway stockholders $20.35 in cash for each share of Greenway common stock they hold. The price marks a 62 percent premium to Greenway's 90-day volume weighted average stock price and a 20 percent premium to Greenway's close the day before the merger agreement was signed. The all-cash transaction is valued at roughly $644 million, and after closing, Greenway will operate as a privately held company.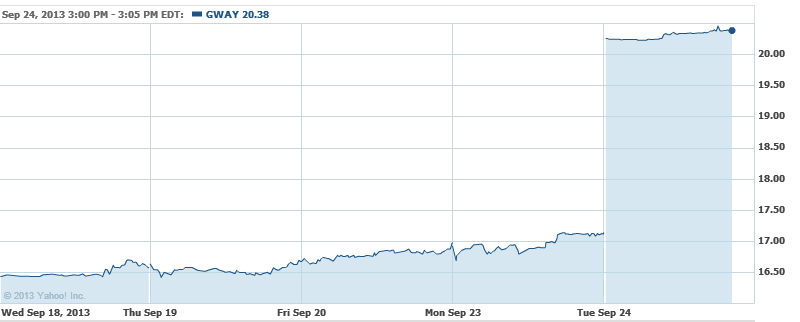 Don't Miss: Can Google Prove Its Digitized Books Are 'Fair Use'?