4 Reasons NeoStem May See Significant Share Price Appreciation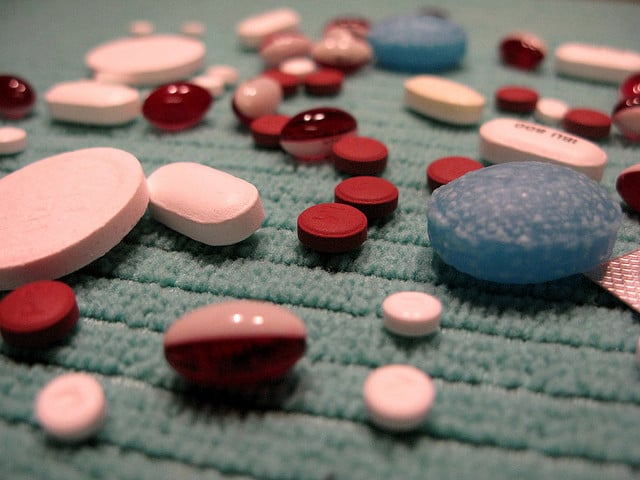 NeoStem (NASDAQ:NBS) offers investors an excellent opportunity to realize significant share price appreciation over the next several months and beyond. NeoStem has quickly become one of the leaders in the cellular therapy industry. Cellular therapy describes the process of introducing new cells into a tissue to prevent or treat a disease, or regenerate damaged or aged tissue, and consists of a separate therapeutic technology platform.
The company's platform includes the development of novel cell therapy products as well as operating a contract development and manufacturing organization. Cellular therapy is one of the hottest niches within the healthcare sector and should give rise to a bright future for companies involved.
The 4 most important reasons why NeoStem offers an attractive investment opportunity are: Diversified Product Candidate Portfolio, Share Price Potential on AMR-001 Approval, Recent Decision for NASDAQ Listing, and Financial Health.
Diversified Product Candidate Portfolio
When investing in biotechnology companies, it's important to look at companies that are involved in multiple research programs, which can offer risk mitigation for investors. On the chance that one program fails, the company still has several other programs that can succeed. NeoStem is involved in multiple programs that all appear to offer great promise.
The first program, which appears on the verge of a breakthrough, is Amorcyte's AMR-001. This product is a chemotactic hematopoietic stem cell product comprised of bone marrow cells. It is used in the prevention of major adverse cardiac events following acute myocardial infarction. This product is currently undergoing Phase II trial evaluation and the company expects enrollment to be completed during the 4th quarter this year. Once enrollment is completed, it's likely that the company will announce data approximately 6 to 8 months later.
The second program that investors should keep their eyes on is Athelos. This program is attempting to develop therapies that use an individual's own cells to treat disorders of the immune system. The goal is to treat a wide variety of different illnesses that occur when inflammatory cells get out of balance. The science around Athelos involves using regulatory T-cells to restore balance in the immune system. Its program is currently advancing towards a Phase II trial that will evaluate the efficacy of autologous Tregs in T1D.
To understand the potential of Athelos, investors need look no further than Celldex Therapeutics (NASDAQ:CLDX). Celldex is focused on the development and commercialization of several immunotherapy technologies for the treatment of cancer and other difficult-to-treat diseases. Investors in Celldex have seen their share appreciate by more than 300 percent over the past year and expect further increases in the near future.
A third program that could potentially serve as a future catalyst for the company is its VSEL technology. In collaboration with the University of Louisville Research Foundation and other academic partners, NeoStem has been researching and developing new therapies and adult stem cell technology based on human very small embryonic-like stem cells (VSELs).
This particular technology hopes to create cells that reach the target tissue and create cellular regeneration. Earlier this year, research sponsored by NeoStem at the University of Michigan demonstrated that VSEL stem cells can speed bone regeneration in dental patients and others who need bone treatments. In the future, the company hopes to begin the first human trial for VSEL technology to treat periodontitis.
Share Price Potential on AMR-001 Approval
NeoStem has been building its platform over the past couple of years and is now considered one of the premier companies involved in the hot stem cell sector. It is very likely that the company could announce several milestone achievements in the next 6 to 18 months and see significant share price appreciation.
One of the main reasons why shares may appreciate is because of AMR-001's market potential. The treatment targets patients who are at risk from suffering from congestive heart failure, significant arrhythmias, premature death, and acute coronary syndrome. Each year, approximately 160,000 patients who suffered an Acute Myocardial Infarction will suffer from the above symptoms.
This population represents an annual market of over $1.2 billion. Given that NeoStem's current market capitalization is approximately $150 million, shareholders should expect the share price to trade at least 5x current price levels on an FDA approval decision. This would mean that the company's shares may trade in the range of $30.00 to $40.00 per share. With the stock currently trading at around $7.25 per share, investors could see a return of at least 300% from current price levels.
NASDAQ Listing
Earlier this month, management made the excellent decision to begin trading on the NASDAQ. This should open up the company to institutional investors, such as hedge funds and money managers. Additionally, trading on the NASDAQ will make it easier for retail investors to become involved because they will now have access to the fastest execution times, superior fill prices, and higher levels of liquidity.
Financial Health
When evaluating early stage biotechnology companies, the current financial state of a company is of critical importance. One of the most important areas to check is the amount of cash that the company has on hand. As of the last quarter, NeoStem had approximately $14.7 million in cash. The company currently has a monthly burn rate of between $2 and $3 million so the available cash position should take the company into the early part of 2014 before any additional cash is needed.
Additionally, with several upcoming catalysts including the Phase II data for AMR-001, it's likely that the share price could be significantly higher, which would mean that fewer shares need to be sold to raise funds. Another aspect of the finances that is really encouraging is the fact that the company is doing a great job of growing its revenue. For the quarter ended December 31, 2012, the company generated approximately $2.75 million in revenue.
For the first quarter this year, the company generated approximately $2.52 million in revenue. The company had a breakout quarter that ended in June of this year, which resulted in $4.36 million in sales. Despite the operating losses that the company has incurred over the past few quarters, NeoStem has done an excellent job of maintaining near identical losses for each quarter. This means that while the company is growing, management is maintaining financial discipline and is not allowing the expenses to get out of hand. This discipline should help investors reap the rewards later on.
Risks
Despite all of the promise that NeoStem displays, it's important to look at some of the risks that the company faces. The need for cash in the future is undoubtedly a concern for some investors. This is a risk that faces almost all early stage biotechnology companies and cannot be avoided. Despite that risk, it's likely that NeoStem may be trading at higher levels because of upcoming catalysts. If this occurs, the firm will be able to issue fewer shares and raise the same amount of funds. Another risk being faced is the competition within the stem cell industry.
This is an industry that has seen incredible amounts of research money poured in from many that have an interest in seeing new treatments come to the medical community. One firm that has shown some promise in the stem cell industry is Neuralstem (NYSEMKT:CUR). This company's focus is on the development of methods to generate replacement cells from neural stem cells. Although the technology is strong, Neuralstem will need to raise additional funds in the near term, which could place some temporary pressure on the share price.
Conclusion
NeoStem appears to be in great shape as it continues to march closer to critical catalysts. Because of the potential of the AMR-001 trial, it is likely that the company could see a share price run-up into the event. This is typical in the biotechnology world, especially with products that have the potential to generate billions of dollars in revenue. Investors should keep NeoStem on their radar and pay special attention to any signs of increased trading volume and large share price gains.
Follow Tom on Twitter @tommymeyer82.
Don't Miss: United Is Looking to Make Travel to China Easier.