4 Reasons People Are Pissed at Amazon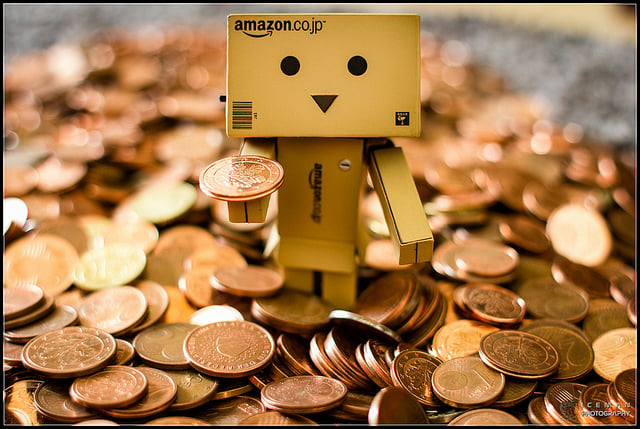 Unless you've been living under a rock or deployed by the Peace Corps to an isolated island somewhere for an extended period of time, you're well aware that Amazon (NASDAQ:AMZN) has its eyes set on world domination. The one-time book-selling website has grown by leaps and bounds over the past decade to become one of the largest companies in the world, and completely change the entire retail industry. The company's effect on the Internet cannot be understated either, as it has pioneered new and efficient ways for consumers to find and purchase goods, as well as for small businesses and entrepreneurs to use its platform as a launching pad.
Amazon has grown to become one of the—if not the only—major competitors that can trade shots with Wal-Mart (NYSE:WMT), while also sending other companies like Best Buy (NYSE:BBY) and Borders hurling towards extinction. How has it been able to do it? By taking the online space over as its own, as opposed to relying on the old brick-and-mortar stores of the past. A quick look at the numbers reveals the staggering potential for online retail. An infographic put together by Havas PR shows that 88 percent of those surveyed made purchases online in the past year, and 74 percent do research online before making a purchase (guess where they go to research and read reviews?).
Not only has the company made waves by announcing plans to do deliveries with airborne robots, but it has also been perfecting its grocery-delivery service, Amazon Fresh for wider deployment across the country. There are also plans to expand into a new local services marketplace in the future, which will pit the company up against home-improvement chains like Lowe's (NYSE:LOW) and Home Depot (NYSE:HD).
It's clear Amazon isn't pulling any punches and has its sights set on competing in any retail markets it can.
So where is Amazon falling short? There is an inherent danger when any company starts to get too big, and fears of monopolization and political power start to take hold. Amazon is starting to draw a lot of comparisons to Wal-Mart, and many of the company's practices have come under fire over the past several years, bringing its reputation down a few notches. Building a giant corporation does take some fancy footwork that could include questionable tactics, but once a company hits a certain level of success, like Amazon has, a time comes in which redesigning its inner-workings to build a more positive workplace is paramount.
Read on to see four areas in which Amazon is causing a big of a public brouhaha, and what the company can do to improve itself.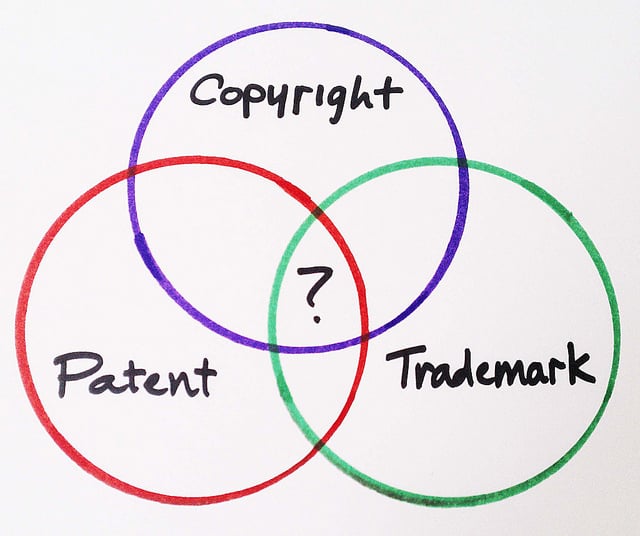 1. Ridiculous patents
Nothing quite ruffles feathers like claiming to own something that is so nebulous and abstract that it can't even be commoditized. There was quite a bit of a kerfuffle when Amazon did exactly that in March, when it filed and was granted by the U.S. government patent number 8,676,045, a patent on taking a photograph of an object in front of a white background. In a day and age where patent battles seem to take precedent for many companies, mainly Samsung and Apple (NASDAQ:AAPL), over research and development, consumers have about had their fill of patent trolling.
So why, and more importantly how, did Amazon pull off securing this patent? Perhaps the problem lies more within the patent system's merit more than anything Amazon actually did. In fact, Amazon CEO Jeff Bezos has even taken a stand on the issue before, expressing concerns that patent suits could stifle innovation. Amazon isn't the first to file for a frivolous patent, and it certainly won't be the last. But as CNET reported when it spoke to professional photographer David Hobby regarding the subject, Amazon is just taking advantage of a broken system.
"Congratulations, Amazon," he said. "You managed to do what 1,000 tech writers couldn't do: perfectly and clearly explain how insane the patent process is."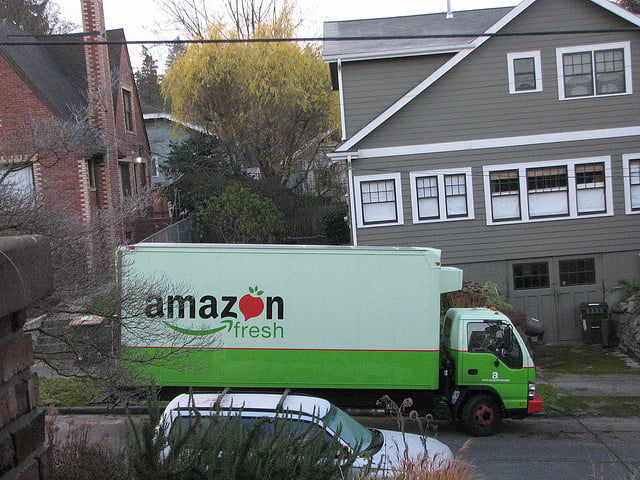 2. Labor practices
When most people think of tough places to work, Amazon doesn't generally jump to the top of the list. But there have been plenty of recent stories and studies into how Amazon is starting to rival companies like Wal-Mart in how it treats its employees. The company has been fighting off employee unionization for years now, and has hired on armies of temporary, low-wage employees to supplement its overall labor force. An article from Salon even says Amazon now equals Wal-Mart in the way it tracks the minute-by-minute performance of its employees in order to cut down on costs.
Many employees at some of the company's warehouses are required to work eleven-hour shifts during busier seasons, according to International Business Times. Some of its facilities have had class-action lawsuits brought against them for shaving time off workers' paychecks. In the U.K., many employees have been threatened with termination if they so much as call in sick and have been forced to work seven days a week.
Amazon is surely putting in effort to better working conditions and fix some of these issues, but for a major tech company held with as much esteem as it is, the company can do better for its own people.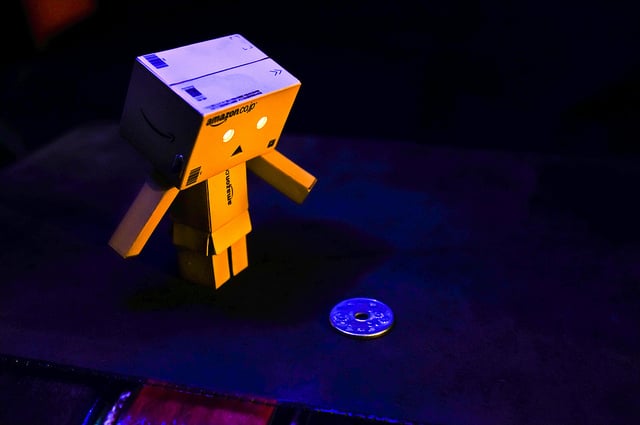 3. Tax-dodging
Another area where Amazon is hardly alone is in dodging taxation. Along with companies like Apple and Google (NASDAQ:GOOG), Amazon has been able to exploit tax laws that were not put into place to account for online commercial activity. According to the Seattle Times, the company has even been able to play around with semantics to say its distribution facilities are different than its online platform, and since Amazon doesn't hold a physical location in many states, it should be exempt from forking up sales tax to state governments.
Overseas, Amazon has employed similar practices. Japanese officials went after the company for failing to report income for several years in the early 2000s, and eventually hit them with a hefty tax bill. More recently, officials in Europe have started to crack down on tax avoidance by big companies, including a probe that included another Seattle-based company – Starbucks (NASDAQ:SBUX). Certain European nations, like Ireland, have been utilized as tax havens for many large American corporations, but the EU looks to be putting its foot down.
While certainly not alone in tax avoidance, Amazon has a chance to become a leader when it comes to paying its fair share. It may result in tax increases on customers, but a significant amount of money would flow back to societal needs if large corporations are forced to cut down on avoidance strategies.
4. Killing small business
It's an argument that has been used to attack almost every large retailer: Big businesses eventually push out all the little guys, monopolizing the market. While Amazon certainly is guilty of this, it is, after all, the nature of a capitalistic system. Amazon has been able to push out from simple beginnings of only selling books to being an all-encompassing one-stop shopping interface. Not only does it threaten small, independent book sellers, but also the big corporate chains like Barnes and Noble (NYSE:BKS). Now that the company sells things like groceries, even Safeway (NYSE:SWY) and Kroger (NYSE:KR) need to keep an eye out.
While those chains hardly classify as small businesses, they are no less immune to Amazon's extensive reach. Much like Wal-Mart has done to big-box retail, Amazon is quickly taking over internet shopping. The company even has the power to strong arm publishers, as it has done with the recent spats with Warner Bros. (NYSE:TWX) and Hachette. With the resources at hand, Amazon can undercut any retailer it wants, and really tackle any facet of the retail industry it chooses as well.
It's like the plot of the movie You Got Mail, except on a much larger scale.
More From Wall St. Cheat Sheet: