4 Tech Stock Stories for a Smart Download
Yahoo! (NASDAQ:YHOO): Current price $19.34
On Thursday and Friday, Daniel Loeb's Third Point sold 11 million of its Yahoo shares, according to a filing with the Securities and Exchange Commission. Third Point said that it sold the shares so as to maintain an approximately consistent percentage holding of Yahoo's outstanding shares, as it pursues its $5 billion repurchase authorization; in the quarter ended December 31st, Yahoo repurchased around 80 million shares worth $1.5 billion, under a $5 billion plan it authorized in May.
Are these stocks a buy or sell? Let us help you decide. Check out our Stock Picker Newsletter now.
First Solar (NASDAQ:FSLR): Current price $28.34
The world's biggest maker of thin-film solar panels, First Solar, might now sell electricity at a lower rate than new coal plants earn, says a regulatory filing from a project it acquired in New Mexico. The firm has won an arrangement to sell power to El Paso Electric Co. (NYSE:EE) from First Solar's 50-megawatt Macho Springs project at 5.79 cents per kilowatt- hour, according to a January 22nd procedural order from the New Mexico Public Regulation Commission, which is less than half the 12.8 cents a kilowatt-hour for power rate from typical new coal plants, according to Bloomberg data.

Symantec Corporation (NASDAQ:SYMC): Current price $21.64
The security and storage major's shares have jumped by 18 percent in the past year, and hopes are that a just-announced corporate overhaul can help the company grow more rapidly. Chief Executive Steve Bennett, who arrived this past summer from positions at Intuit and General Electric, and trained in modern management techniques, says that firm is "bloated" and in need of "material" cuts in management after many purchases. Bennett also says that investors had "given up" on Symantec, as revenue growth has been low-single digits since 2011. In a recent IBD interview, he commented that "We're transforming this into a company focused on solving customers' biggest and most important needs, leveraging all the great assets that those before me put in place. It's going to move from acquisition as our growth strategy to having a growth strategy focused on organic growth."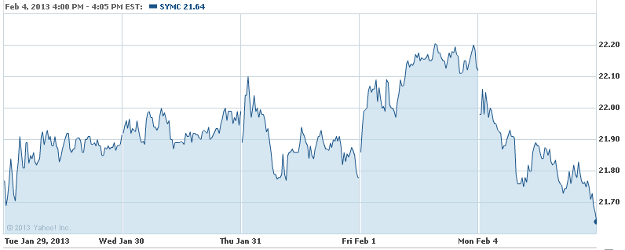 General Electric Company (NYSE:GE): Current price $22.32
GE Lighting will shut its 164-employee Ravenna manufacturing facility in Ohio by the end of March 2014, explaining that there is a "dramatic and continuing" slump in demand for the lamps made there. Workers at Ravenna make high-intensity discharge lamps which are used in warehouses, stadiums and other public areas. However, the GE Lighting Ravenna distribution center, which employs about 40, will be unaffected.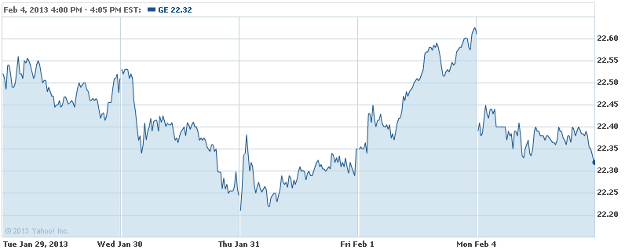 Don't Miss: If Microsoft Can't Carry Windows 8, Who Can?