4 Tech Stock Stories for a Thursday Investment Download
International Business Machines Corporation (NYSE:IBM): Current price $210.98
The growth in sales of CommVault Systems from data-management software could entice offers from such giants as IBM, in what would be the industry's most expensive deal in a decade, according to Bloomberg, which also reported that the software firm's sales are forecast to jump by 33 percent during the next two years, which is faster than 81 percent of similar-sized firms.
Are these stocks a buy or sell? Let us help you decide. Check out our Stock Picker Newsletter now.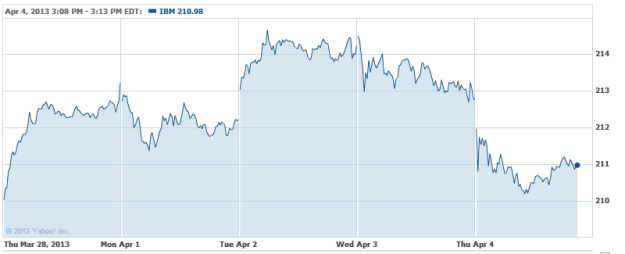 Red Hat (NYSE:RHT): Current price $47.79
The company has named a new leader for its virtualization technologies and solutions. Radhesh Balakrishnan, who was previously at Microsoft (NASDAQ:MSFT), will become the world head of Red Hat's virtualization infrastructure solutions, including responsibilities for its Red Hat OpenStack and Red Hat Enterprise Virtualization technologies and solutions.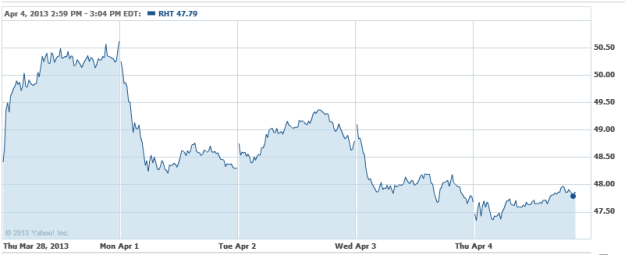 BlackBerry (NASDAQ:BBRY): Current price $15.04
BlackBerry will allow Apple (NASDAQ:AAPL) iPhone and Google Android owners to take the new BB 10 software for a test drive in their mobile browser. The demonstration gives users an opportunity to try out the interface, predictive keyboard, BlackBerry Messenger, BlackBerry Hub, and other programs that are inside BB 10. The demo is not fluid, but provides a sense of what it is like to use the Z10. To access the demo on the iPhone or Android phone, users must point the mobile browser to BlackBerry.com/glimpse.
Are these stocks a buy or sell? Let us help you decide. Check out our Stock Picker Newsletter now.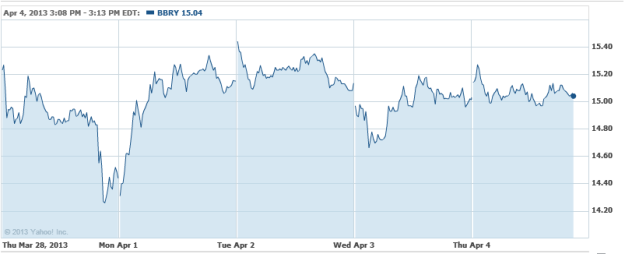 Google (NASDAQ:GOOG): Current price $793.11
Google has filed an unusual petition, challenging an ultra-secret national security letter by the government, to attain private data about one or more of its users, says Wired. The somewhat odd petition was filed under seal in the United States District Court of Northern California on March 29, a few days following a federal District Judge in California ruling that so-called NSLs that come with a gag order on the recipient, are an unconstitutional impingement upon free speech. On March 14, United States District Judge Susan Illston told the government to cease issuing NSLs and to stop enforcing the gag provision in cases in which they have already been issued, but stayed her order for 90 days to permit the government an opportunity to appeal her ruling to the Ninth Circuit Court of Appeals.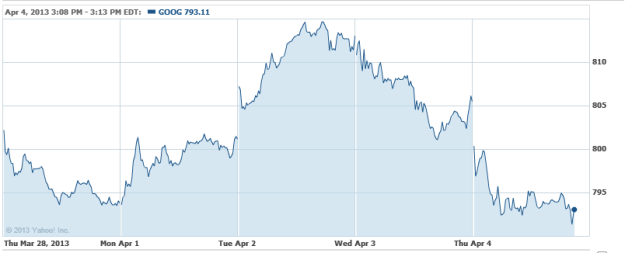 Don't Miss: Does Google Show Any Signs of Slowing?