4 Tech Stock Stories for Friday Downloading
Google (NASDAQ:GOOG): Closing price $785.02
On Friday, a Washington, D.C. federal appeals court is hearing arguments in regards to a basic question that has confounded the tech industry for almost two decades — At what time or situation can a piece of software be patented? Two sides have lined up on the matter and Google, Facebook and Intuit (the Big Tech Boys) significantly believe that the Patent & Trademark Office has already issued too many software patents in recent years. The group wants to see courts apply more rigorous criteria when reviewing them. Opposing this view is IBM along with others, such as patent trolls, who say that too many standards being ratcheted up will cut into innovation.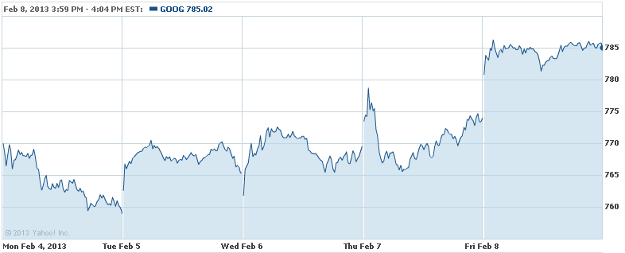 Are these stocks a buy or sell? Let us help you decide. Check out our Stock Picker Newsletter now.
Facebook (NASDAQ:FB): Closing price $28.58
Several major websites including New York Times, CNN and Gawker were shut off Thursday night due to a brief but huge glitch with Facebook Connect, according to Business Insider. Facebook reports that it quickly resolved the problem.

Apple (NASDAQ:AAPL): Closing price $474.98
There are rumors that Apple is thinking seriously about making a bigger form-factor iPhone in the near-term. The chatter has been lent credence by the Chinese mobile phone information site Laoyaoba.com reporting from a source who has seen the iPhone 5S and iPhone 6 at Apple's suppliers and that "the iPhone 5S resembles the iPhone 5 and the five-inch iPhone 6 is lighter and thinner." The website added Thursday that both models could be launched this year.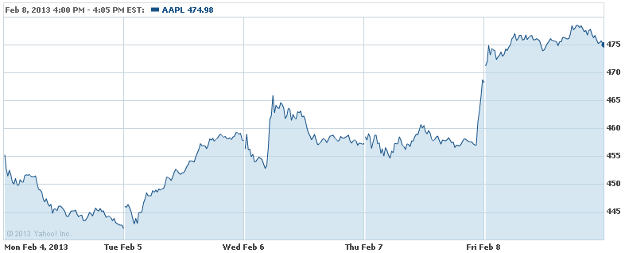 Nokia Corporation (NYSE:NOK): Closing price $4.07
According to a Bloomberg report, the Nokia Lumia 920T faces serious supply problems in China. China Mobile now sells Lumia 920 for around $738 per device and said that most of their stores have no Lumia 920Ts in stock. This means Nokia is not getting in on next week's holiday season because to delivery constraints. A China Mobile spokeswoman said that Nokia supplied a mere 30,000 units until January 30th, but 90,000 Lumia 920T models were ordered. This is not at all helpful to the firm as it loses the market to its competitors in the biggest handset market in the world.
Don't Miss: Should Facebook Spend More Money on Advertising?