4 Tech Stock Stories for Mental Downloading
Apple (NASDAQ:AAPL): Current price $448.84
Monday starts a new week for Apple, which must be both a relief and a worry to the firm that used to be the most valuable in the world (less than a week ago). On Wednesday, Apple released its fourth quarter results which some companies would kill for. Results included decent quarterly numbers along with double-digit growth in some product categories, but  revenue that was just a bit lighter than the Street had anticipated, with profits only a few cents better than had been forecast. However, even figures such as these are not what the company typically posts, and shares did quite a number during the second half of the week, falling some 11 percent late Wednesday and igniting a firestorm among observers and analysts who asked, for example, if Apple's glory days are over.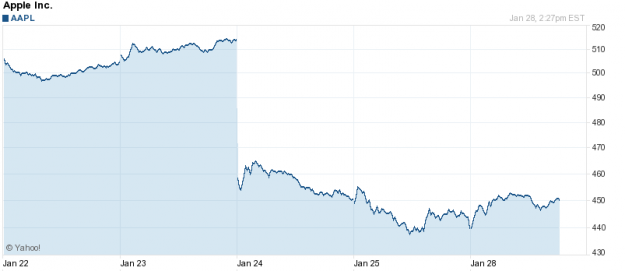 Are these stocks a buy or sell? Let us help you decide. Check out our Stock Picker Newsletter now.
Sony Corporation (NYSE:SNE): Current price $15.04
Almost two years sooner than was expected, the government of Japan is poised to launch the world's first 4K TV broadcast in July of 2014, so as to ignite demand for ultra high-definition televisions, according to the Asahi on Sunday, which story explained that the service will start from communications satellites, and then will be followed by satellite broadcasting and ground digital broadcasting. 4K TVs boast four times the resolution of current high-definition TVs, and are now available through Japanese makers including Sony Corp, Panasonic and Sharp Corp.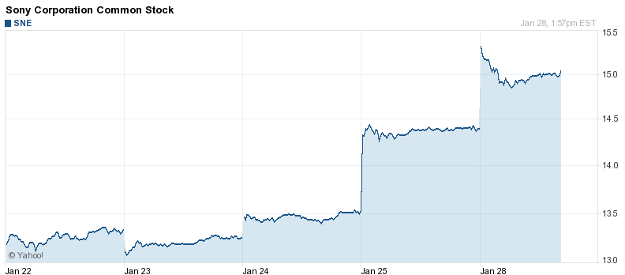 Cree (NASDAQ:CREE): Current price $42.29
Cree LED lighting revenues are expected to comprise 38 percent of total revenues this year, after the firm's lighting revenues accounted for 28.7 percent of its total revenues in 2012, says DigiTimes Research.

Research In Motion Limited (NASDAQ:RIMM): Current price $16.15
The company seems ready to take advantage of the Super Bowl XLVII to draw attention to its brand new operating system, BlackBerry 10, as it hypes the commercial calling the OS "its new mobile computing platform that will power the next generation of smartphones and tablets." This implies that the operating system will be used on new tablet hardware and not just the PlayBook. The February 3rd Super Bowl will be played only four days after RIM is set to reveal BlackBerry 10 in its entirety at a press event in New York and the company is looking to wow in excess of 100 million viewers during the precious 30 seconds it will have during the game. According to reports, the average spot in that rarified air costs somewhere around $3.8 million.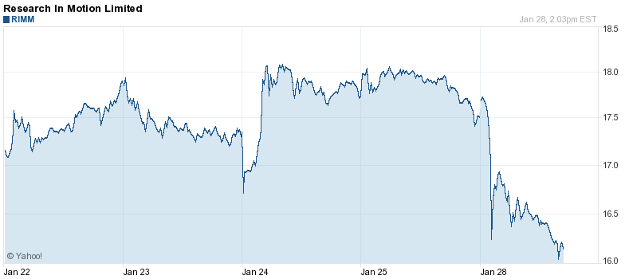 Don't Miss: RIM Stumbles Ahead of BlackBerry 10 Event.