4 Tech Stock Stories For Midweek Scanning
Amazon.com (NASDAQ:AMZN): Current price $269.04
Bloomberg Businessweek is reporting that Amazon is producing e-readers and tablets, and will probably introduce a smartphone in the near-term. The report also indicates that the e-commerce behemoth plans to debut a television set-top box this fall that will stream video over the Internet and into living rooms, said three knowledgeable sources, who elaborated that the box will plug into TVs and provide access to Amazon's expanding video offerings.
Are these stocks a buy or sell? Let us help you decide. Check out our Stock Picker Newsletter now.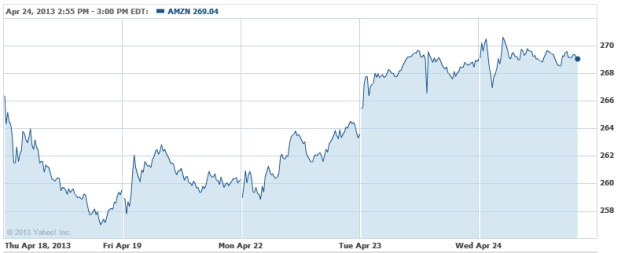 General Electric Company (NYSE:GE): Current price $21.98
Pivotal announced Wednesday that it will receive around $105 million that GE plans to invest. Additionally, the firms reported their intention to work jointly in a research and development and commercial arrangement targeted at boosting GE's ability to create new analytic services and solutions for its customers. The investment and business agreements should both be finalized in the second quarter, and are subject to the usual regulatory approval and other closing conditions. The investment in Pivotal and new business agreement are in-line with GE's concentration on the Industrial Internet.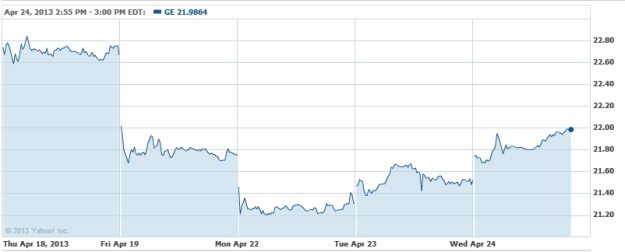 Alcatel-Lucent (NYSE:ALU): Current price $1.38
Programmable Web from Alcatel-Lucent has been purchased by MuleSoft, effectively marking the telecommunication firm's exit from a core API community. The deal allows the data integration firm MuleSoft a vehicle from which it can offer what it calls a GitHub for APIs, that will join its APIhub with Programmable Web's API database and rich editorial concentration on the correlating market space. As for Programmable Web, the move provides a stable home where it can extend its API database to a community that can build out applications that utilize the MuleSoft APIhub platform.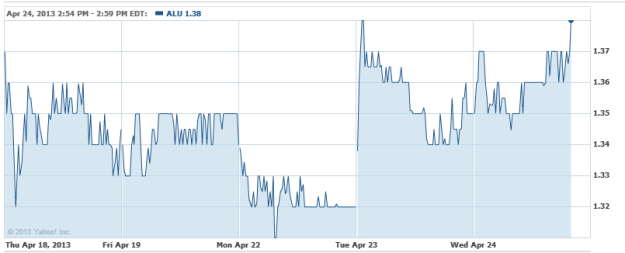 Netflix (NASDAQ:NFLX): Current price $217.27
Moody's Investors Service reported that Netflix's (Ba3 Corporate Family Rating, stable outlook) conversion of its $200 million zero-coupon convertible notes is credit positive, but expected within its outlook for the firm. Resulting from the conversion, Netflix's domestic leverage falls to 1.2x from 1.6x as of March 31st, including Moody's standard adjustments and allocation of overhead to the domestic business, and gross leverage declines to 4.4x from 5.7x.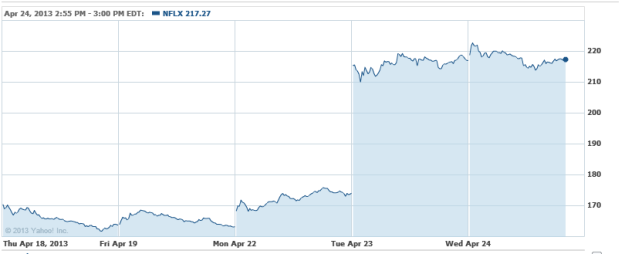 Investing Insights: AT&T Earnings: Here's Why Investors Are So Sullen.