4 Tech Stock Stories Making Traction on Tuesday
According to Mashable, Yahoo is "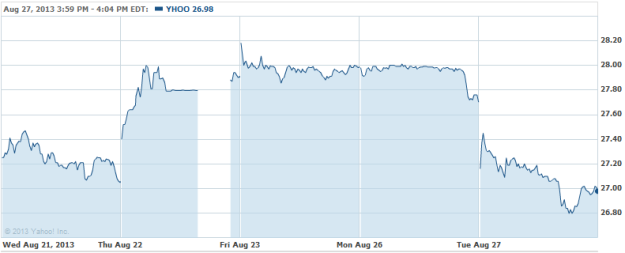 Akamai Technologies, Inc. (NASDAQ: AKAM): Closing price $46.30
On Tuesday, Akamai reported its achieving FedRAMP compliance as a Cloud Services Provider. The firm received a Provisional Authority to Operate from the Joint Authorization Board of the Federal Risk and Authorization Management Program, representing the first JAB ATO granted to a globally distributed, publicly shared cloud services platform. Agencies may leverage Akamai cloud services directly, or employ them to front end other FedRAMP-compliant data center solutions.
Are these stocks a buy or sell? Let us help you decide.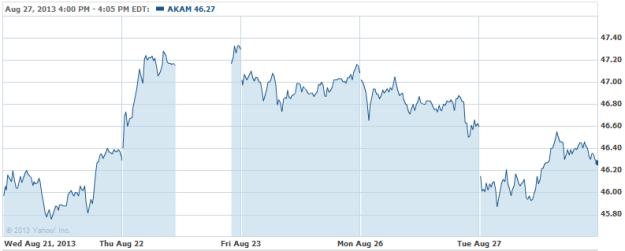 Tessera Technologies, Inc. (NASDAQ:TSRA): Closing price $18.25
Tessera on Tuesday reported that its subsidiary Tessera, Inc. has reached a resolution with Freescale Semiconductor, Inc. In return for being cleared from the litigation, Freescale will make a payment to Tessera, although the parties have not divulged the full terms and conditions of the agreement. Tessera, Inc. will dismiss its claims against Freescale connected with Tessera, Inc.'s patent infringement action pending in the United States District Court, Northern District of California.
Are these stocks a buy or sell? Let us help you decide.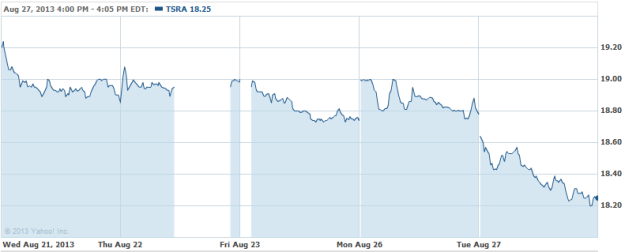 RELM Wireless Corp. (AMEX:RWC): Closing price $2.66
On Tuesday, RELM said that over the past week orders amounting to roughly $1.7 million from several United States federal public safety agencies have been received. The orders are mostly for RELM's KNG-Series Digital P-25 VHF, UHF and 800MHz mobile and portable radios, some of which include trunking, and they also include the firm's legacy D-Series products. It is expected that the orders will be fulfilled during the third quarter.
Are these stocks a buy or sell? Let us help you decide. Check out our Stock Picker Newsletter now.