4 Tech Stock Stories Making Tuesday Headlines
Barnes & Noble (NYSE:BKS): Closing price $15.61
ZDNet reports that Barnes & Noble has said that they will no longer make color Android-based tablets, and will instead concentrate upon their core business of eReaders. Now, inexpensive Android tablets are nearly ubiquitous, including models that go for $99 at Wal-Mart (NASDAQ:WMT), and financial results of Barnes & Noble indicate the difficulties of competing in that market with the Nook HD and HD+. However, the firm stated they do intend to work jointly with third-party manufacturers to co-brand color tablets.
Are these stocks a buy or sell? Let us help you decide.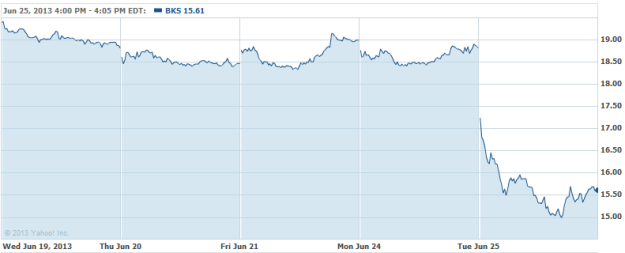 Google (NASDAQ:GOOG): Closing price $866.20
An adviser to the topmost European Union court has said that Google is subject to EU privacy law, but it is not obliged to delete sensitive information from its search index, in a case that will determine whether users may erase harmful content from the Web. The adviser's opinion supports the internet search major's position that it can not delete legal content from the Web, even though it may be harmful to individuals. However, the decision also refuted the idea of many internet firms that they are not bound by EU privacy law. A statement communicating Advocate General Niilo Jaaskinen's opinion said that "Requesting search engine service providers to suppress legitimate and legal information that has entered the public domain would entail an interference with the freedom of expression."
Are these stocks a buy or sell? Let us help you decide.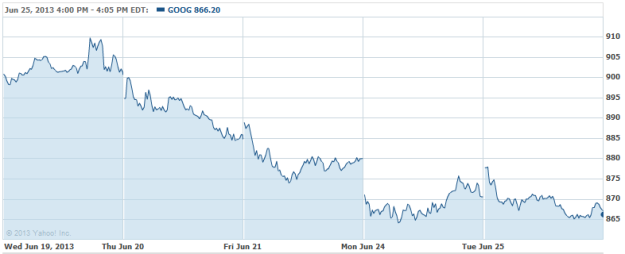 Pandora Media (NYSE: P): Closing price $16.41
On Tuesday, the internet radio service announced new in-car milestones that exhibit continued growth and momentum in the automotive sector. Thus far, Pandora has seen in excess of 2.5 million unique activations by means of integrations from the 23 major automotive brands, and 8 aftermarket manufacturers with whom the firm has established partnerships. Around 50 percent of all radio listening occurs in the car, and the ability to seamlessly deliver Pandora via the native in-dash entertainment system stays a key focus for the service since reporting its first automotive brand partnership with Ford back in 2010.
Are these stocks a buy or sell? Let us help you decide.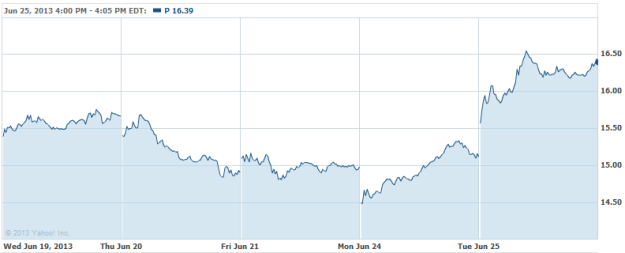 Allot Communications (NASDAQ: ALLT): Closing price $13.38
Allot reported Tuesday that it has received orders from three of the top ten telecommunication operators in the world to assist them in their LTE network debuts. The three orders highlight Allot's position as a top provider of service optimization solutions for 4-gigabyte/LTE. The most recent LTE orders were from three of Allot's existing tier one-operator customers, including two in Europe and one in the United States. These operators will employ the Allot Service Gateway as part of their initial LTE deployments. Allot is a provider of service optimization and revenue generation solutions for fixed and mobile broadband service providers and cloud operators.
Are these stocks a buy or sell? Let us help you decide.