4 Tech Stock Stories Raising a Buzz on Thursday
Netflix (NASDAQ:NFLX): Closing price $223.52
Among several major Web companies that include Google (NASDAQ:GOOG), Microsoft Corp. (NASDAQ:MSFT), and Facebook (NASDAQ:FB), Netflix is holding out on paying large broadband providers for connections so as to obtain faster and smoother access to their networks, according to inside sources. For a year, Netflix has been attempting to directly connect specialized tech to the networks of broadband providers as a manner in which to enhance the quality of its video streaming, as well as avoiding the stops and sputters that are common to Web video. However, some of the largest domestic cable and phone companies have asked Netflix to pay for that access.
Are these stocks a buy or sell? Let us help you decide.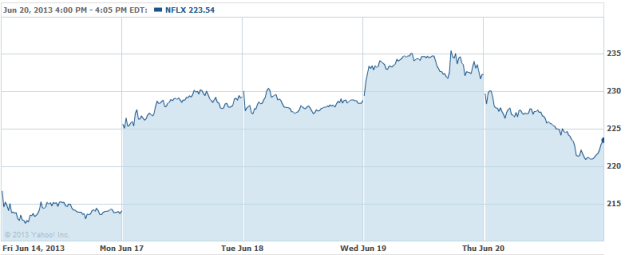 Microsoft Corporation (NASDAQ:MSFT): Closing price $33.49
On Thursday, Microsoft announced patent licensing accords with the automotive tech firms Audiovox, Continental, Harman and LG Automotive, for the use of its Extended File Allocation Table file system. The advanced capabilities of Microsoft's exFAT tech let automotive technology companies address growing consumer demand for connected cars that permit drivers and passengers to transport media between all their favorite devices, including their automobiles. exFAT is the modern file system of choice because can facilitate large files for audiovisual media, and enable seamless data portability between electronic devices.
Are these stocks a buy or sell? Let us help you decide.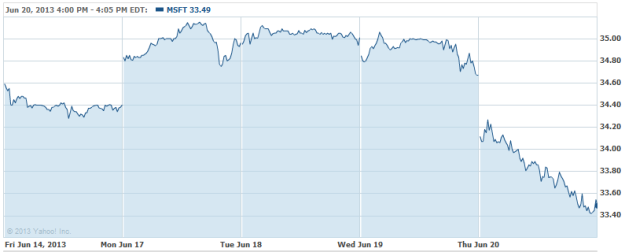 EMCORE Corporation (NASDAQ:EMKR): Closing price $3.80
The supplier of compound semiconductor-based components and subsystems created for the fiber optic and solar power markets, said Thursday that it has reached a supply contract with the Indian Space Research Organization to make, test, and  provide high-efficiency multi-junction solar cell assemblies for the latter's commercial geostationary telecommunications and scientific earth observation satellite missions. During the last four decades ISRO has launched over 65 satellites for various commercial and scientific applications. EMCORE has been a key provider of solar cell products to ISRO for the last 15 years, including supplying solar equipment to power several INSAT telecommunications missions.
Are these stocks a buy or sell? Let us help you decide.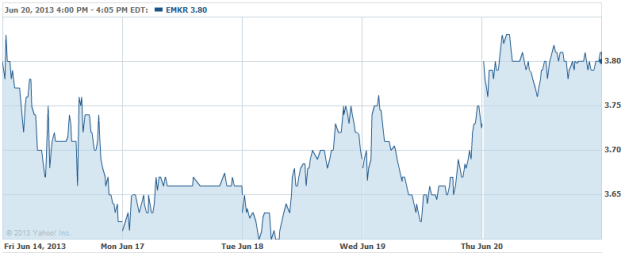 Ascent Solar Technologies (NASDAQ:ASTI): Closing price $0.78
Every night, approximately 1.3 billion people who do not have electricity are either in darkness or are exposed to the dangers of kerosene lighting. However, in 2013 Energizer and Ascent Solar will be improving the situation for many rural families as they work jointly to donate some 13 million hours of solar light, as they collaborate with the global nonprofit One Million Lights. Energizer chose Ascent Solar Technologies to be the solar panel provider for the donated Energizer lanterns and lights thanks t Ascent's award-winning, flexible thin-film tech and interest in using their transformational technology to help families in developing nations.
Are these stocks a buy or sell? Let us help you decide. Check out our Stock Picker Newsletter now.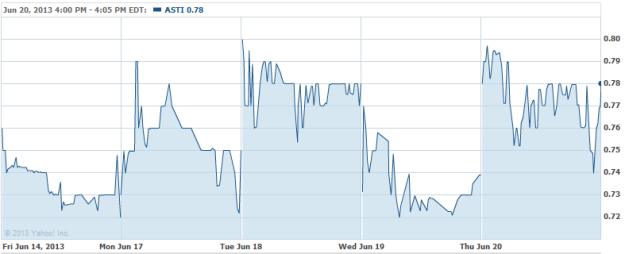 Investing Insights: Can Adobe Beat Out the Competition?