4 Tech Stock Stories Ready for a Midweek Investment Update
Hewlett-Packard Co. (NYSE:HPQ): Closing price $23.74
Chief Executive Meg Whitman has told the Canalys Channels Forum in Bangkok that her company will make a move into the 3D printer market in the middle next year, commenting that, "We are excited about 3D printing," adding that it is a natural business for HP to enter because of its heritage in printers. She continued that, "We want to lead this businesses. HP labs is looking at it. It is a big opportunity and we are all over it. We will have something by the middle of next year."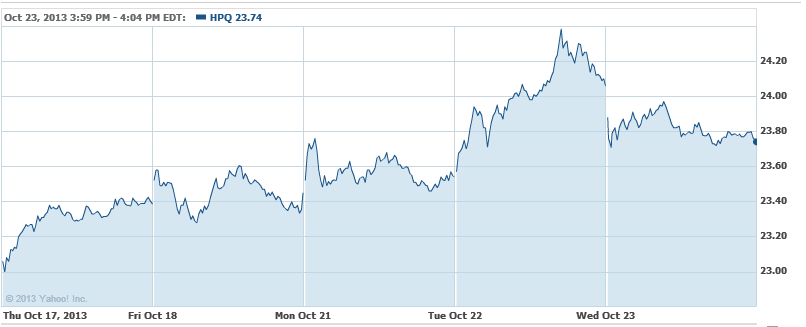 Microsoft Corp. (NASDAQ:MSFT): Closing price $33.74
Microsoft has announced it has purchased Apiphany, a API management delivery platform. The buyer said that, "Our newly acquired API management services provide businesses of any size the tools they need to expose particular endpoints while selectively gating access to more sensitive data and services." Financials of the transaction were not mentioned in the press release.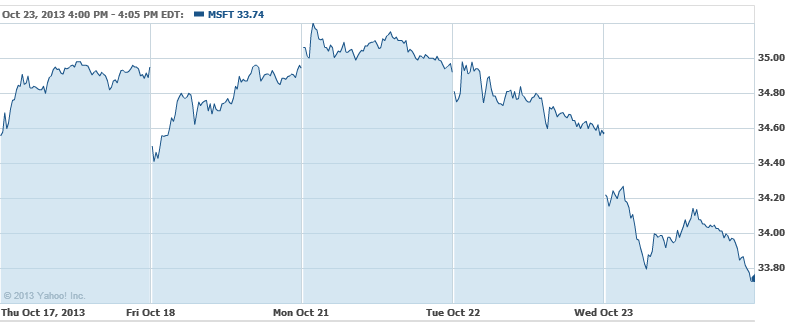 Yahoo! Inc. (NASDAQ:YHOO): Closing price $33.04
On Wednesday, Yahoo! acquired the startup LookFlow, that was building new ways for persons to find, explore, gather, and share content in which they are interested. The firm employed state-of-the-art artificial intelligence tech to deliver what it called "a revolution in online search and discovery." Observers may infer that Yahoo is interested in LookFlow's machine learning algorithms. Since the startup centered upon images, it would seem that Yahoo will work on joining the tech into Flickr.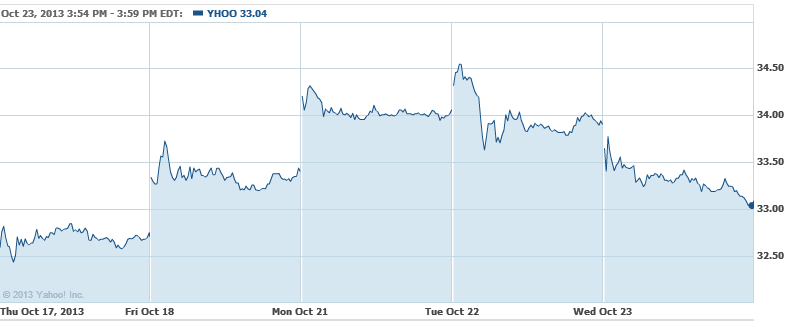 LinkedIn Corp. (NYSE:LNKD): Closing price $240.85
LinedIn is transitioning to mobile, according to Tech Crunch. It currently sees 38 percent of unique visits from mobile, which is much raised from 8 percent in the first quarter of 2011, and users who access via mobile are typically 2.5x as active as desktop-only users. At an event in San Francisco Wednesday morning, Chief Executive Jeff Weiner said that LinkedIn will release a spate of new mobile apps, which include an upgraded version of the Pulse news reader that integrates LinkedIn info, an iPad redesign, but most of all, a new experience named Intro.

Don't Miss: Apple Impresses Analysts with Tuesday's iPad Event.