4 Tech Stock Stories Rounding Out the Week
Facebook (NASDAQ:FB): Current price $28.25
Chief Executive Mark Zuckerberg, along with other executives, have just seen four shareholder lawsuits linked to Facebook's $16 billion initial public offering in 2012 thrown out by United States District Judge Robert Sweet in Manhattan. The judge concluded that the individual investors who filed the cases failed to establish standing to sue as they were not Facebook shareholders at the time the alleged infraction took place. However, the company still faces many other claims from various plaintiffs concerning its IPO of last May, most of the centering upon allegations that Facebook executives did not to make adequate disclosures prior to the IPO in regards to weakened revenue growth projections resulting from greater use of the company's website through mobile devices.
Are these stocks a buy or sell? Let us help you decide. Check out our Stock Picker Newsletter now.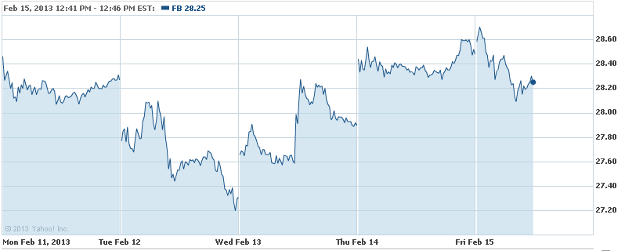 Apple (NASDAQ:AAPL): Current price $464.84
Since Macmillan became the fifth and final publisher to settle with the Justice Department over the e-books antitrust case, Apple remains the last defendant in what should be a high-stakes trial that could significantly increase its liability in related litigation. The firm faces a June 3rd trial date in regards to civil allegations by the Department that it conspired with five publishers to hike the price of e-books and to fight the dominance of Amazon.com, alleging that Apple came to accords with each of the publishers to ensure that e-book prices at its iBookstore and other retailers would stay higher than those offered by Amazon. Among other things, government lawyers want the judge to issue an order preventing Apple from engaging in any conduct like that alleged in the case. Such a decision could make Apple vulnerable to steep damages in related litigation.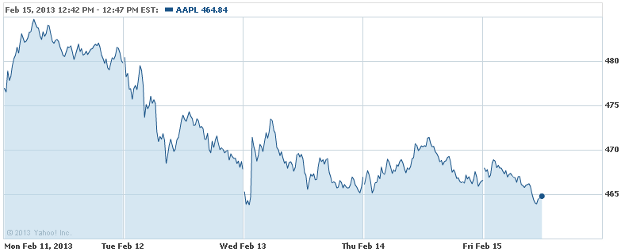 Microsoft Corporation (NASDAQ:MSFT): Current price $28.00
Nat Brown, who was one of the original developers of the Xbox, predicted that a game-enabled Apple TV would probably kill off traditional game consoles, according to Apple Insider. Brown explained that Xbox's critical problem is that it has no platform for small developers to sell non-disc content through the base of Xbox customers in the same manner that Apple does via its iPhone.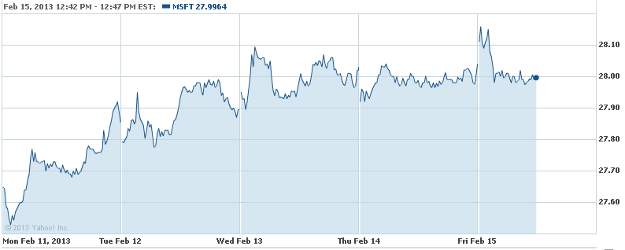 Google (NASDAQ:GOOG): Current price $789.99
General Electric Company (NYSE:GE) and Google will integrate Google Maps data into GE's Smallworld electrical, telecommunications and gas applications, under their new accord. The former's rich mapping content will comprise an integral part of GE's solutions, reinforcing the existing geospatial capabilities of GE's Smallworld products by supplying out-of-the-box base mapping along with visualization and analytics capabilities.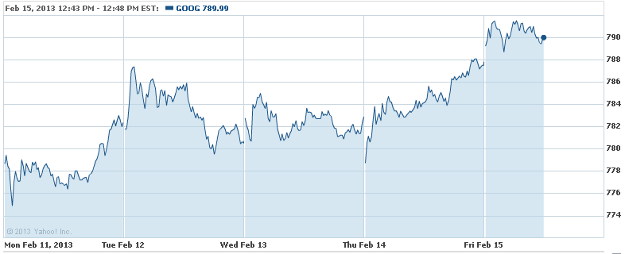 Don't Miss: Analyst: iPad Upgrades Coming Before April.