4 Tech Stock Stories to Start Another Big Trading Week
Vodafone Group Plc (NASDAQ: VOD): Closing price $36.90
Vodafone's senior executives will collect a 56 million euros windfall when the firm finalizes the divestiture of its Verizon Wireless subsidiary in 2014. In the third-biggest transaction in corporate history, Vodafone is selling its interest in the United States' largest mobile network to its joint venture partner, Verizon Communications, for $130 billion, or 80.4 billion euros, and has pledged to return 71 percent of the money to shareholders. The return is worth 112p per share and will be paid in a combo of cash and Verizon Communications shares, bringing significant gains for Vodafone's top team.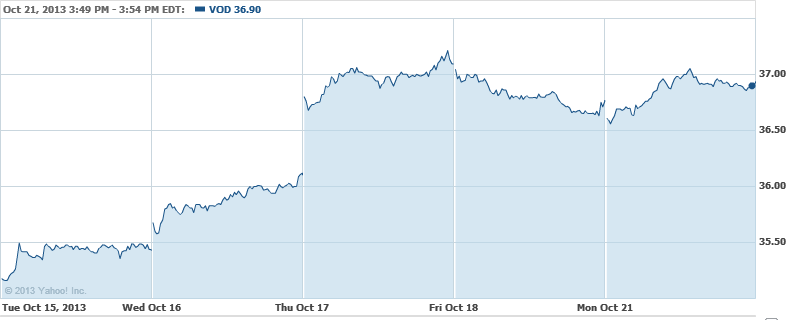 Facebook Inc. (NASDAQ:FB): Closing price $53.76
Facebook has facilitated the buying procedure for mobile app ads by allowing the option to bid and optimize for mobile app installations. Prior to this, the firm offered advertisers the choice of bidding on cost per click, or optimized cost per impression. Developers may now set a cost per action bid to better oversee their budgets while maximizing installs. Via CPA bidding, developers are only charged when a user downloads and installs their application, offering greater control over spending on mobile app ads.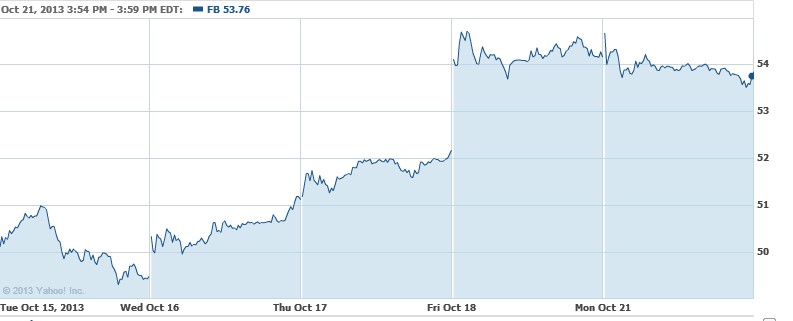 Baidu Inc. (NASDAQ:BIDU): Closing price $160.99
Next week, Baidu will introduce an online wealth management platform, while it pulls back from its advertising business in order to compete against Alibaba and Tencent Holdings. Baidu said it would debut its Baidu Finance Center on October 28, offering a product together with China Asset Management Co., with a goal of producing an annual yield of 8 percent for depositors.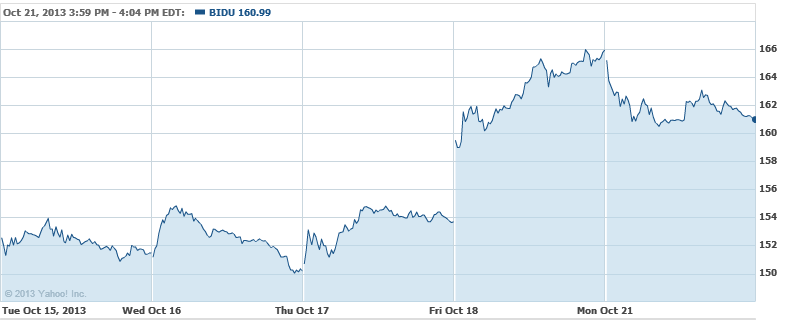 Unwired Planet Inc. (NASDAQ:UPIP): Closing price $1.84
On Monday, through its Nevada-based subsidiary, Unwired Planet LLC said that it has filed a patent infringement complaint against Square, Inc. in the United States District Court for the District of Nevada. The suit was filed by Unwired Planet to guard the Cloud & Services portion of its intellectual property licensing arm. In the complaint filed in Reno, Unwired Planet charges Square with infringing three of its patents related to location-based services and mobile payments.

Investing Insights: Will Google Continue Its Explosive Run Post-Earnings?