4 Tech Stock Stories to Start Off the New Trading Week
LinkedIn Corp. (NYSE:LNKD): Closing price $242.66
Following its launch last week, analysts became worried that LinkedIn's new e-mail service, Intro, is not sufficiently equipped with security platforms to block viruses and cyber spying while guarding a user's privacy. The optional e-mail service syncs with a users' personal e-mail app, enabling LinkedIn to embed profile data for each e-mail contact. However, analysts fear that the feature filters personal e-mails via LinkedIn servers before social networking information was embedded. Writing for Forbes, chief of research James Lyne at Sophos observed that, "LinkedIn's new Intro service has put up a big sign advertising to cyber criminals, nation states and others 'hack here, we've got loads of juicy data'. The architecture of its new service is innovative, but compromises your security and privacy."

Google Inc. (NASDAQ:GOOG): Closing price $1014.75
European Union regulators have requested that 125 Google rivals and third parties supply feedback on the firm's second endeavor to resolve a three-year-long antitrust inquiry and avert a possible $5 billion penalty. The European Commission's hopes of closing the case by next spring, suffered a setback after several rivals criticized Google's most recent offer for not being materially different from a proposal made back in April. Google's first proposal at that time was turned down by its rivals, who said that the changes would only reinforce the firm's dominance, prompting the EU antitrust authority to demand new concessions from Google.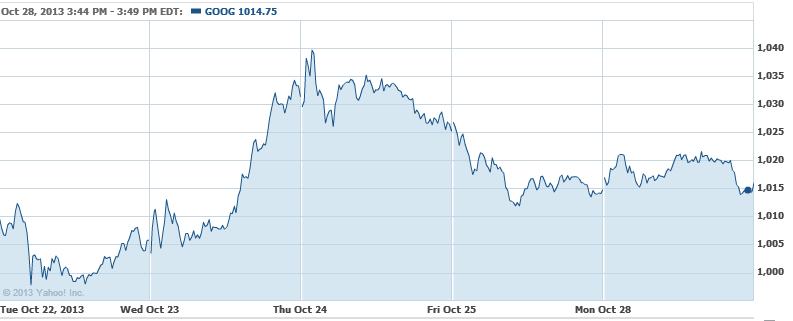 Datawatch Corp. (NASDAQ:DWCH): Closing price $28.82
On Monday, the provider of visual data discovery solutions announced the rebranding of its entire product line, based on the integration of recently-purchased visual data discovery tech from Panopticon. The announcement and integration of the products forms part of Datawatch's capability to deliver high-impact visual data discovery capabilities against any sources of data, its structure and the velocity in which it is delivered notwithstanding, static or real-time.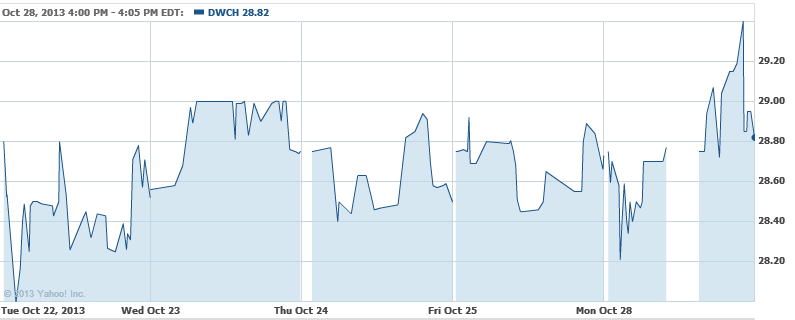 Tessera Technologies Inc. (NASDAQ:TSRA): Closing price $18.74
Tessara announced Monday that its subsidiary Tessera, Inc. has reached a resolution with Sony Corp. in its breach of contract action against the latter in the United States District Court for the Northern District of California. The terms of the settlement were characterized by the court as confidential. The firm intends to supply additional details of the terms of the accord after the parties enter into a definitive settlement agreement.

Investing Insights: Is Amazon a Buy At All Time Highs?