4 Ways Companies Are Taking Advantage of Gluten-Free Groupies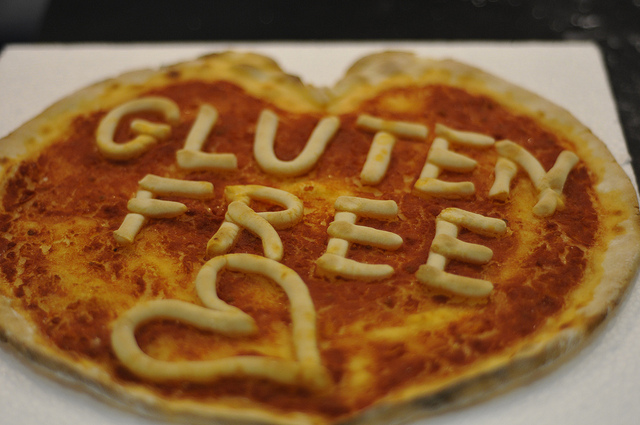 These days, you're no one if you eat gluten. The protein found in wheat and other grains has gotten a bad rap ever since more consumers started crediting their tummy troubles with the inability to digest gluten, and the fad continues to be one that the food industry simply cannot shake.
Despite the reality that less than 1 percent of Americans have the disorder that necessitates a gluten-free diet, NPD Group reports that nearly one in three now avoid the stretchy protein, and the number of gluten-free groupies is only rising as more gluten-free products hit the shelves, anti-gluten books roll off the presses, and celebrities publicly disdain the composite.
Unfortunately, the fad isn't only complicating restaurant orders and frustrating health professionals everywhere, it also has the potential to hurt food companies that serve products revolving around the pesky little protein. So, how can grain producers like General Mills (NYSE:GIS), Kellogg Co. (NYSE:K), and Britain's Warburtons Ltd possibly survive without consumers' interest in their products? Well, they're adopting the old motto, "If you can't beat 'em, join 'em," and they're actually profiting off of the latest dietary trend. With the help of Bloomberg's report on the "terrorist grain," here are four ways food companies have managed to take advantage of the gluten boycott, rather than suffer from it.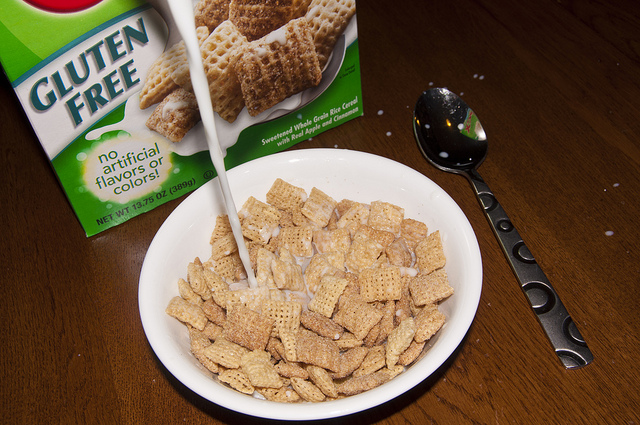 1. Gluten-Free Products
The bad news about the gluten-free fad: consumers are scared of gluten. The good news about the gluten-free fad: consumers now jump at any opportunity to avoid it, even if it comes at a high price. According to Bloomberg, the gluten-free food market is expected to climb to $6.6 billion by 2017, and food companies like General Mills and Kellogg Co. are already cracking into it. The fallacy that these corporations can work with is noted by Rabobank analyst Nicholas Fereday's assertion, "Consumers, rightly or wrongly, have made a connection between gluten-free and healthy," and who are General Mills and Kellogg to say that gluten-free doesn't actually translate to calorie-free?
These companies understand the high consumers get from seeing a "gluten-free" label, and they're taking advantage by rolling out more gluten-free offerings, replacing barley malt syrup for molasses. General Mills, for example, now boasts sales increases for its Chex cereal brand products, and that's because they can now be advertised as gluten-free offerings. Bloomberg reports that sales of Chex have jumped by at least 10 percent in each of the past three fiscal years, and that's all while the breakfast cereal category as a whole has remained stagnant.
General Mills now has over 400 gluten-free products and Kellogg, too, has jumped on the bandwagon, unveiling gluten-free alternatives to its fan favorites like Rice Krispies cereal. The Battle Creek, Michigan-based company also maintains that many of its products, including its Eggo Syrup, fruit flavored snacks, protein water mixes, and Special K protein shakes are already suitable for those on restricted diets.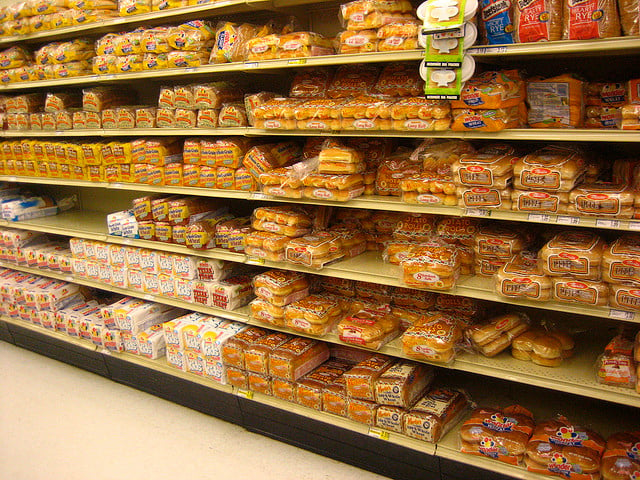 2. Higher Prices
Although frustrating, the good thing about the gluten-free devotees is that they don't lack commitment. Read: they're ready to pay the big bucks to score the gluten-free label. That's a necessity to playing the gluten-free game because grain companies now market the products at significantly higher prices than their gluten-laden goods, and Bloomberg substantiates this reality by highlighting the sale of Rice Krispies on Amazon.com (NASDAQ:AMZN). The gluten-free version of the popular cereal goes for 29 cents per ounce on the online marketplace, while its less trendy little brother, the original variety, only costs 17 cents per ounce.
Bread is the same. A loaf of Warburtons's gluten-free bread in the UK sells for about 5 pounds per kilogram, and that is double the price of the company's original grains. Thus, going gluten-free is now not half bad for grain companies, as one sales and marketing director of Continental Baker explains, "My profit margin is about the same on gluten-free bread, but the dollar profits per loaf are much higher."
However, one can't still help but wonder how much longer this can go on. Food companies may soon lose their edge if the trendiness of gluten-free goods dies off and they become the norm, and it is still unclear if the businesses can really survive in the long-term if they actually have to replace all of their glutenous products with alternatives.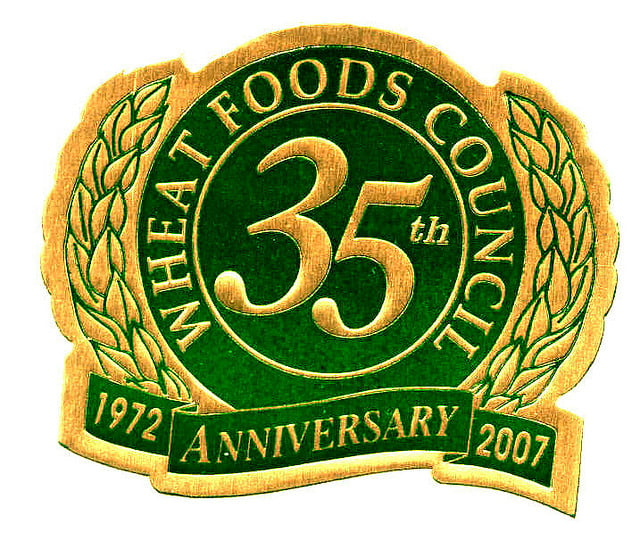 3. Team Effort
Companies and activists recognize that the fad can't go on forever or grain companies are really going to begin feeling the pinch, considering wheat flour consumption has already fallen to a 22 year low, according to the U.S. Department of Agriculture. Grain makers need to have some market for their trademark goods, and although they are currently surviving thanks to higher prices and the limited availability of gluten-free goods, they recognize that they need to encourage consumers to eat the grains that are healthy for them, especially if that mean their products.
Fortunately for General Mills and Kellogg, they have industry associations like the Whole Grains Council already supporting their efforts, and they are now helping that initiative in any way they can. According to Bloomberg, the association encourages consumers to eat more brown rice and whole wheat bread, highlighting General Mills's products as good sources of both, and the council also provides a forum where producers and advocates can meet up and campaign together for their causes.
An association of producers called the Wheat Foods Council has also been in existence since 1972, and its combined efforts allowed it to spend $433,000 for public relations in 2011. Its president, Judi Adams, was able to secure the support of dieticians who understand the realities of gluten-free diets more clearly than the celebrities and magazines that endorse them, and together, the companies and activists have been able to effectively team up and raise awareness.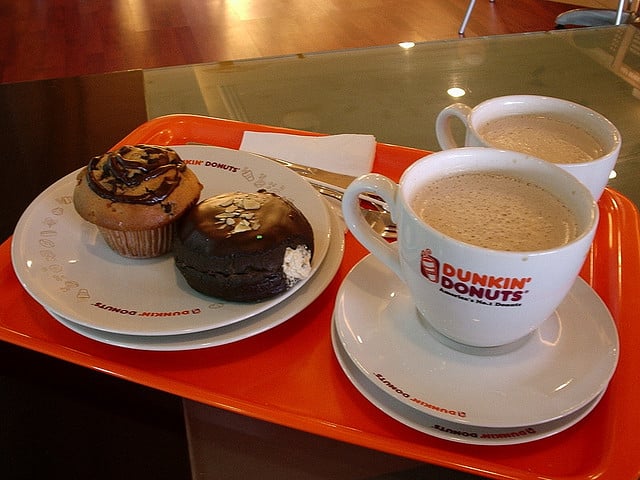 4. Gone Gluten-Free? Go Here
Lastly, we can't forget about the companies that don't necessarily produce the glutenous products, but still sell them. They're at risk for losing business too, but luckily, many places like Dunkin' Donuts (NASDAQ:DNKN) have worked to stem the losses by rolling out their own gluten-free alternatives, and doing it at a new pretty price.
The Massachusetts-based donut king announced in June that it would begin selling gluten-free doughnuts and muffins by the end of 2013, and the chain's announcement effectively whetted the appetites of gluten-haters everywhere. Unfortunately, it's now mid-November and consumers are still waiting, but the bakery still maintains that it will introduce a certified gluten-free Cinnamon Sugar Donut and gluten-free Blueberry Muffin this year, at $1.89 and $2.39, respectively.
These prices are higher than the standard versions, and the products also pack more calories, with the wheat-free doughnut coming in 320, and the blueberry muffin registering 400 calories. But they're gluten-free so they still must be healthier, right? Thus, for now, companies and producers have jumped on the gluten-free bandwagon in order to survive, but they still hope that that the gluten-free winds will eventually change, and hopefully sooner rather than later.
Don't Miss: Cyrus Smokes Weed and Other Signs of the Times.