5 Business Soap Operas that Have Rocked Summer Headlines So Far
As with every season, this summer has had its fair share of consumer business drama. Thanks to a recovering economy, the ever-present evolution of new technology, and a changing American food palate, consumers have effectively given several big-name companies and retailers the ammo they need to roll out major business changes, advertising strategy surprises, and new products that they're confident will appeal to the average American's needs.
Although consumers witness breaking news with every hot and sticky day that passes, it's also easy to pinpoint the major business stories that have stolen the spotlight of the summer show this year. Day after day, you see their news in the headlines as one story unfolds after another — and now, we've decided to revisit these business soap operas and offer a recap of this summer's highest highs and lowest lows thus far.

1. Resurrection of U.S. Automakers
General Motors (NYSE:GM) and Ford Motor (NYSE:F) are undeniably enjoying their time in the limelight this summer, especially since, for the most part, it's all good media. Both of these once-struggling U.S. automakers have managed to make a serious comeback since their bankruptcy battles during the economic crisis a few years back, and they're constantly on top of the auto news as they continue to post impressive gains.
It was only earlier this week that Ford reported its best June since 2006.  The automaker's sales jumped 13 percent to 235,643 vehicles compared to 207,759 vehicles a year earlier. What's more, the company's shares have surged 33 percent this year, giving Ford the No. 1 spot for YouGov's BrandIndex list for the top brands in America to make impressive stock gains.
And it's not exactly surprising that the U.S. automaker is seeing such significant success, because it's also proving its ability to make big moves. So far this summer, Ford has officially dipped into the hybrid market, rolled out appealing compact vehicles, and partnered with Chinese telecom companies to close the safety gap between automobiles and technology in Ford vehicles — and the show isn't over yet.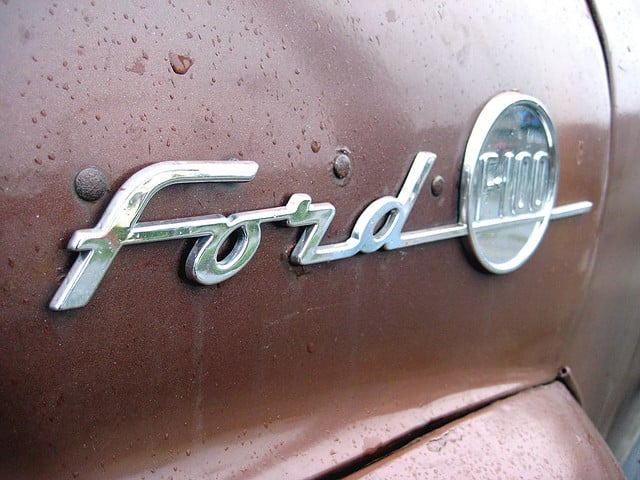 But the real star of the summer auto show is General Motors. This U.S. company hasn't only helped CEO Dan Akerson breathe a sigh of relief; it has also effectively assuaged the worry of President Barack Obama and the U.S. Treasury department. Following its 2009 government bailout, GM's future was looking bleak — a reality especially capitalized on by presidential candidate Mitt Romney, who attacked Obama for agreeing to the bailout.
However, the U.S. automaker has effectively demonstrated its resilience and ability to turn itself around, posting tremendous sales gains in North America and China that outweigh the losses that both GM and Ford have had to sustain in Europe during the economic crisis there. Now, GM is in the running for the global sales car crown, has officially rejoined the Standard & Poor 500 Index, and is continuing to buy back shares from the U.S. Treasury, which predicts exiting the company completely by the first quarter of 2014. GM's first-half report card is now giving Toyota Motor (NYSE:TM) good reason to worry: The U.S. automaker could regain its status as world's largest automobile maker sooner rather than later.
2. Food Sector Summer Strategies
Switching gears (no pun intended) just a bit, we now turn our attention to one of the consumer business facets that Americans especially enjoy: the food industry. It's no secret that Americans love their food, but the status of their wallets, palates, and lifestyles are also changing, and the food sector's insistence on keeping up with these trends is what has garnered the businesses so much media attention this summer.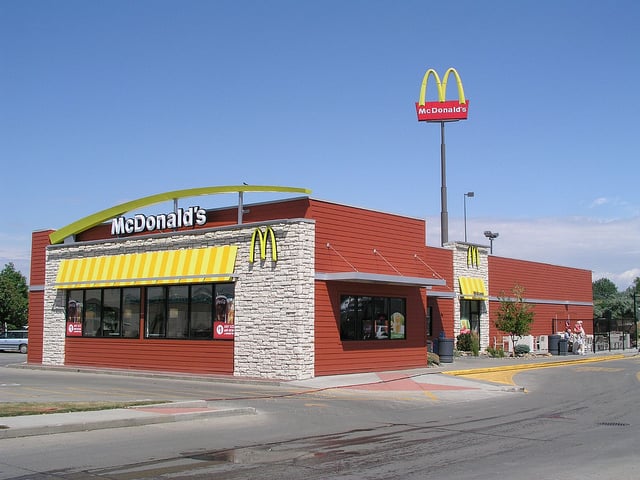 Take, for example, McDonald's (NYSE:MCD). When the fast-food giant starting witnessing depleting sales, it knew it needed to act — and fast. The Oak Brook, Illinois, company recognized that Americans are now increasingly not only paying attention to their wallets, but also to their waistlines.
Enter complete menu renovations. While McDonald's still preserved its attractive Dollar Menu, all of a sudden it seemed as if the Golden Arches were all about out with the old and in with the new — exhibited by the company's decision to cleave the beloved Angus burger from its menu and replace it with three more Quarter Pounder offerings. Gulp. Not only that, the fast food giant also finally rolled out the highly anticipated McWrap and even introduced pasta in Italy, as well as the infamous Mega Potato in Japan.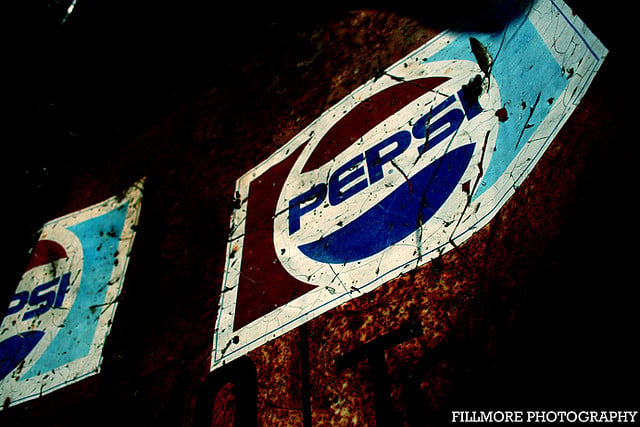 Likewise, PepsiCo (NYSE:PEP) has also tried to save its summer retail behind, jumping headfirst into its latest yogurt and hummus ventures as Americans jump back from calories. Even Dunkin' Donuts (NASDAQ:DNKN), a company once known for its deliciously calorie-packed snacks, has given into the recent health craze. The donut giant has not only turned its back on gluten, but the carb industry in general, reporting that it is ready to focus efforts on its beverage sector as the company puts down the donut and heads west.
3. Retail Giant Scandal
Another retail giant that has also blazed its way through summer headlines is Wal-Mart Stores (NYSE:WMT). This company has undoubtedly seen its fair share of media ink, but we don't think the Waltons would mind taking a little break from the poor publicity if they could.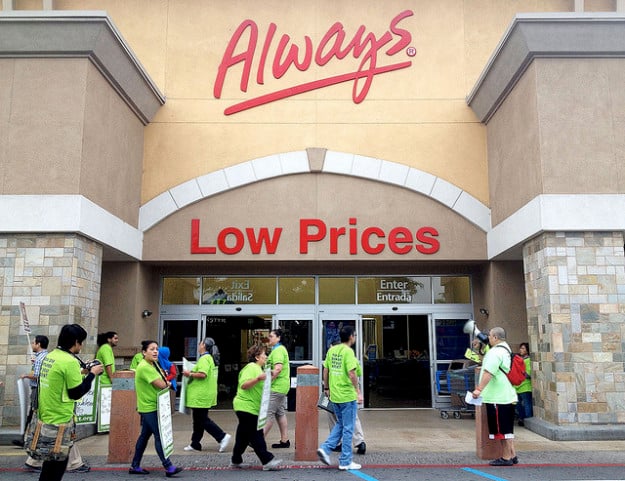 One of the major stories that erupted this summer dealt with the deadly Bangladesh factory collapse in April that killed 1,129 workers. Following the tragedy, U.S. and European retail companies that source their clothing from the subcontinental nation were under increased pressure to help enforce safety work conditions.
But Wal-Mart, one of the biggest retailers to source its merchandise from Bangladesh, drew significant criticism when it refused to sign the global pact that ensured each company's factories had enough capital to make the necessary repairs. It instead spearheaded its own five-year accord that required factory inspections and a new detailed safety accord, and although many North American retailers later followed suit, Wal-Mart still faced a significant amount of eye rolls.
In addition, the retail company has garnered more bad publicity from its vocal employees, who continue to lambast Wal-Mart's wage program. The D.C. Council passed new wage legislation for the region's employees despite Wal-Mart threatening to halt the construction of its three new area stores there if the proposal passed.
And don't forget about India or Mexico, because Wal-Mart's problems don't end at the home nation's borders. The company is still facing the consequences of Mexican bribery charges, and is harboring the same pains as it tries relentlessly to break into the lucrative Indian market.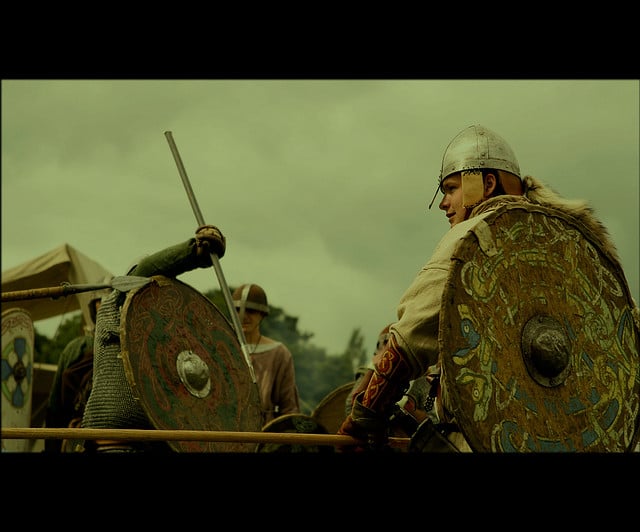 4. The Smartphone Games
The next major business that has seen its fair share of drama this summer is the smartphone industry. You know, that device you're likely reading this article on right now. Apple (NASDAQ:AAPL) and Samsung Electronics are the major players, and BlackBerry (NASDAQ:BBRY) gets an honorable pity mention.
Apple's iPhone and Samsung's Galaxy are in a heated battle, and it doesn't look as if that rivalry is going to go away anytime soon. Apple is preparing for the launch of its iPhone 6 and Samsung is bringing out all the stops to keep any further Apple success from happening — that includes employing Jay-Z's new album, Magna Carta Holy Grail, to help the Samsung Galaxy ring in some new success.
Earlier in June, Samsung offered one million Galaxy smartphone users an early release of the new album via a mobile app, and although it was an undoubtedly good idea, the tech company later learned the lesson that its technology has to be able to keep up with its consumer promises.
And just when it looked like Apple was really pulling away from its rival after reportedly signing a deal with Taiwan Semiconductor Manufacturing Co. (NYSE:TSM), a report earlier this week showed that the Cupertino, California-based company isn't quite ready to snap supply ties just yet. In fact, Apple might be turning back to Samsung to supply it with the brains of the iPhone 7 — the new nano A9 chips — even though the two companies are already knee-deep in a bitter patent lawsuit over whether Samsung's Galaxy devices are too similar to Apple's iPhone and iPad.
And lastly, don't forget about BlackBerry, because although this company now arguably understands the meaning of "No news is good news," it's definitely still making headlines. BlackBerry's disappointing earnings report from late last month showed its new line of Z10 devices were not selling as successfully as predicted, and now all eyes are on the company's executives as consumers wait to see what CEO Thorsten Heins will do next.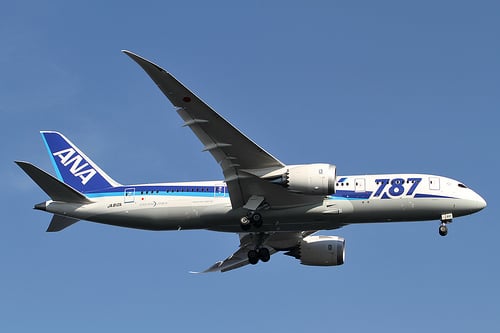 5. Boeing Blues
And last but not least, good ol' Boeing (NYSE:BA) — the business that is not exactly living the summer dream. To say that its fleet of 787 Dreamliners has rocked the headlines this summer would almost be an understatement. Nearly every week, one of these 787s has garnered some sort of media attention.
The rumble started back in May with the fleet's much-anticipated, delayed launch, but that largely marked the end of the good vibes. Since then, Boeing has been plagued by a significant number of technical issues, planting many different airlines' jets firmly back on the ground. The latest headlines have been the most serious.
The story drawing the most attention now is the Ethiopian Airlines-operated 787 that caught fire Friday at Heathrow Airport in London, followed by a different technical issue cited on a Tui Travel flight that same day. Investigation for the fire is still underway, but it doesn't look as if Boeing's problems are going away anytime soon.
We have to hand it to Boeing, though, because what it lacks in good luck, it makes up for in loyal partners. Not only are airlines staying committed to the Boeing cause — no matter how many setbacks it has had to sustain — but so, too, are investors who are also seemingly holding tight.
Investing Insights: Does Goldman Sachs Stock Support Rising Prices?