5 Commencement Speeches New Graduates Must Watch Now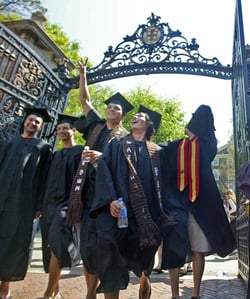 It is that time of year again when young people are graduating from colleges around the country, and many of them are preparing to enter the workforce. It can be a difficult transition to make, and these new graduates may want some more words of wisdom to help them. Here are five of the top commencement speeches given by leaders in their fields.
Steve Jobs at Stanford
2010 Commencement Speech by Susan Rice at Stanford
J.K. Rowling at Harvard Commencement
Commencement Speech by Dr. Ben Carson
Neil Gaiman Commencement Speech
Don't Miss: Here's Why Most Americans Will Work Past Retirement Age.