5 Convertibles Under $36K and Perfect for a Sunday Drive
Labor Day weekend might signify the end of summer, but there are still many beautiful Sundays for driving around in the open air at the wheel of a convertible. In fact, picking up a fun performance automobile might inspire drivers to head out on the road due south to find the air warm enough to drop the top. Convertibles don't have to cost over $50,000 to deliver style and performance. Here are five under $36,000 that deliver the goods.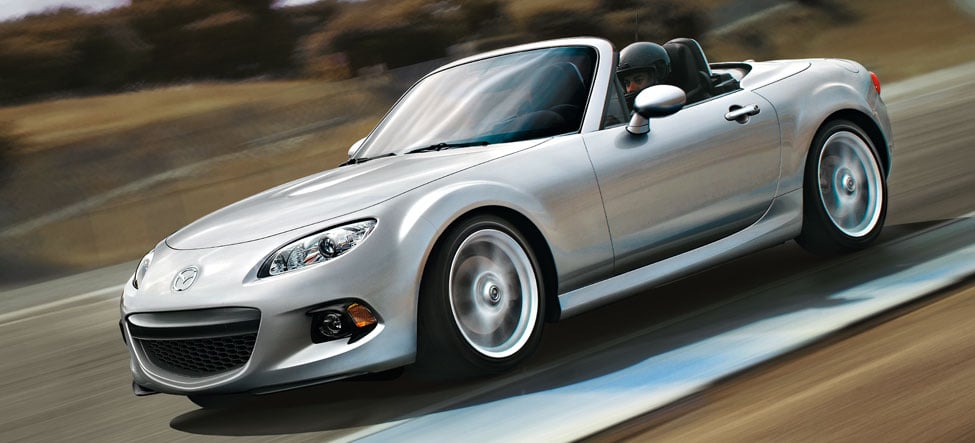 1. 2013 Mazda Mx-5 Miata Sport ($23,720)
"What do you drive?" asks the Mazda (MZDAF.PK) commercial to its audience. In the case of the 2103 MX-5 Sport convertible, you'd be driving an attractive sports car that starts under $25,000 with manual transmission. This car is lightweight and balanced, and a perennial award winner when shoppers of affordable sports cars are concerned. This car — as well as both more-expensive trims — packs a 2.0L 4-cylinder, 16-valve engine that generates 167 hp. It's also a weekend trip waiting to happen.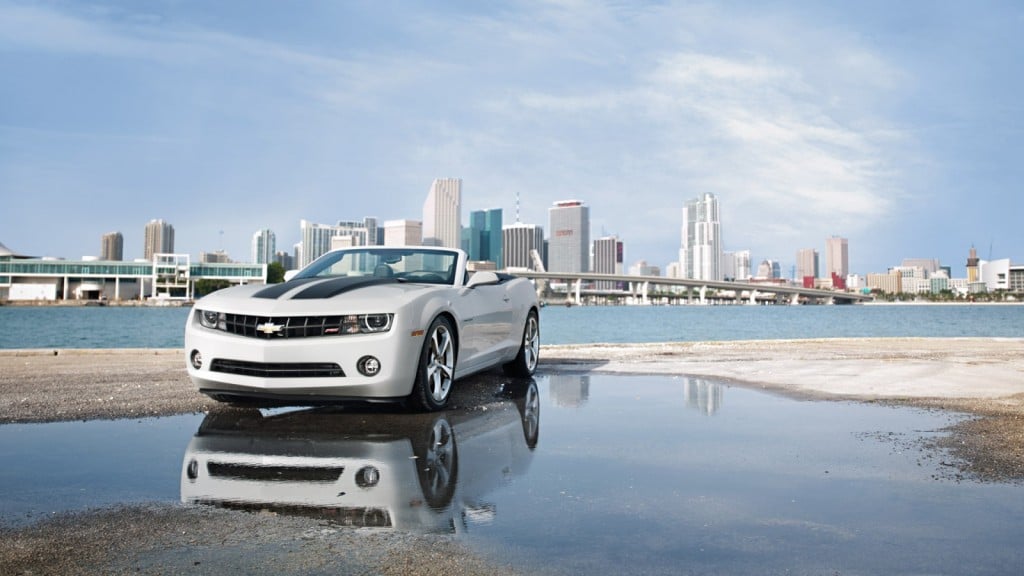 2. 2013 Chevy Camaro Convertible 2LT ($34,710)
Someone always has to bring a fire-breathing dragon to the pet show. If that idea describes your taste in convertibles, the 2013 Camaro 2LT would be a good fit. Its 3.6L V6 is capable of churning 323 hp @ 6800 rpm. The 2LT package starts under $35,000 and offers painted 19″ wheels, leather seats, and a leather-wrapped shifting knob. There is plenty of comfort in the cockpit if a long drive south sounds appealing.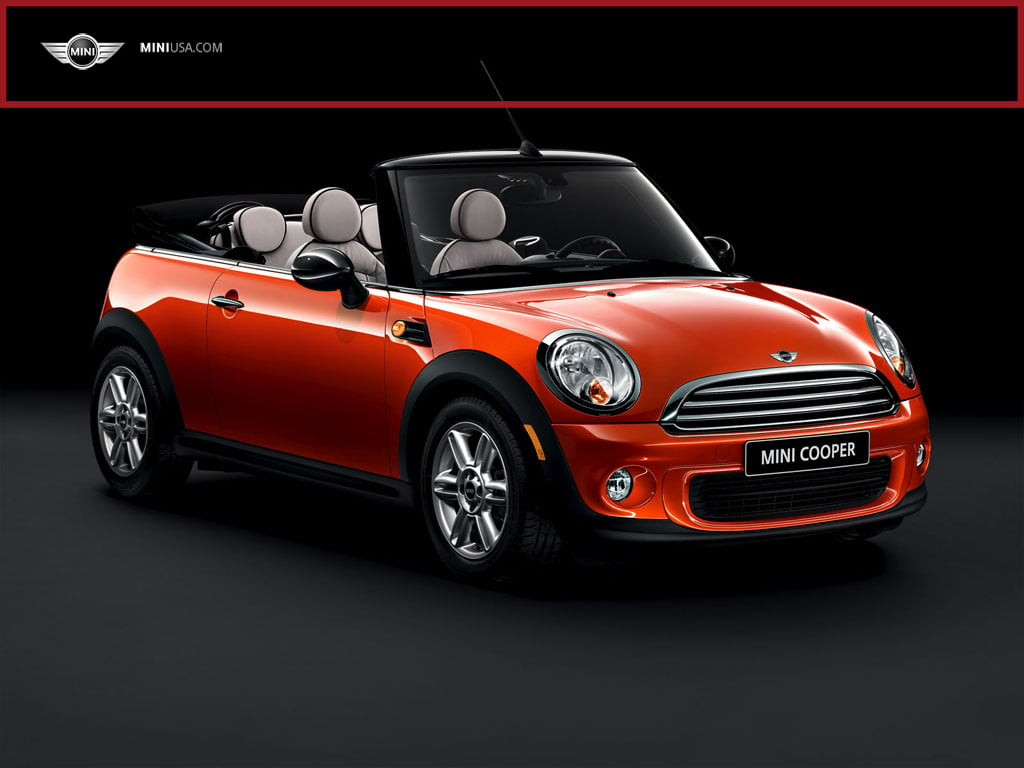 3. 2013 Mini Cooper Convertible ($25,150)
If you want to drop the top and cruise around the coast, BMW's (BAMXY.PK) Mini Cooper convertible delivers a no-frills approach to good-weather driving. It has a 1.6L 16-valve engine under the hood, one that generates 121 hp at its best moments. This Mini is the most fuel efficient of the bunch, offering 35 mpg highway. Mini is nice enough to remind drivers the Cooper convertible can get 462 miles on a single tank of gas. Take that, Elon Musk.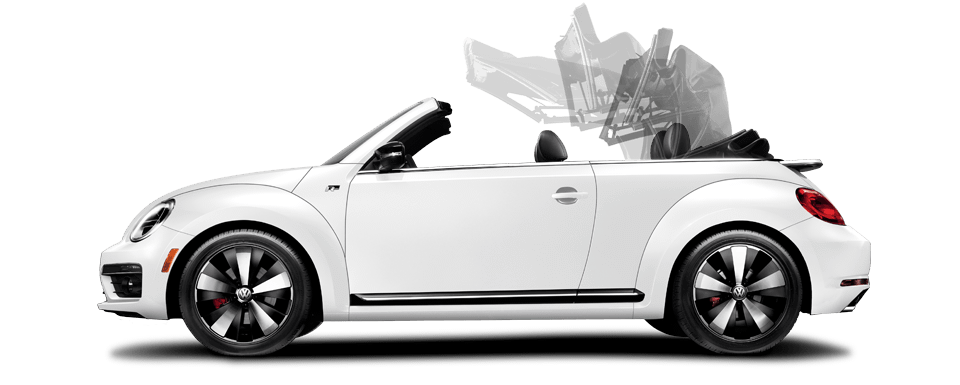 4. 2013 Volkswagen Beetle R-Line ($28,995)
There's nothing macho about the Volkswagen (VLKAY.PK) Beetle, but the R-Line convertible is made for fun days near the beach, or long drives to and from it. To illustrate the point, Volkswagen features a scene from California on the car's home page. The 2.0L TSI engine can generate 210 hp, while the fuel efficiency is impressive as well. The Beetle R-Line gets 30 mpg hwy and can be had for less than $30,000.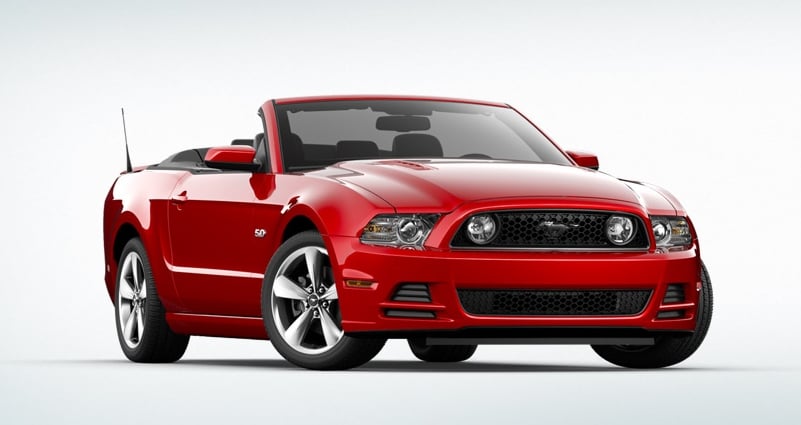 5. 2014 Mustang GT Convertible ($35,900)
There's only one thing to do when someone pulls up at the light and stares you down in your Mustang GT Convertible: laugh and check them out in the rear-view mirror. The 5.0L V8 can generate 420 hp on 390 lb-ft of torque, serving up the vintage muscle that Ford (NYSE:F) Mustang fans have come to crave. News that the 2015 Mustang is getting several hundred pounds lighter should be enough to get buyers to the dealership this year.
Summer may be nearing its end, but there are plenty more opportunities to take a convertible out on the road. Whether feeling the thrill of a Mustang or enjoying the efficiency of a Mini, car shoppers can find an answer in any price range.
Like us on Facebook to get the latest from Wall St. Cheat Sheet right in your News Feed.
Don't Miss: Will this New SUV Turn Ford's European Business Around?