Be Clever, Not Cheap: 5 Ways to Make Date Night Less Expensive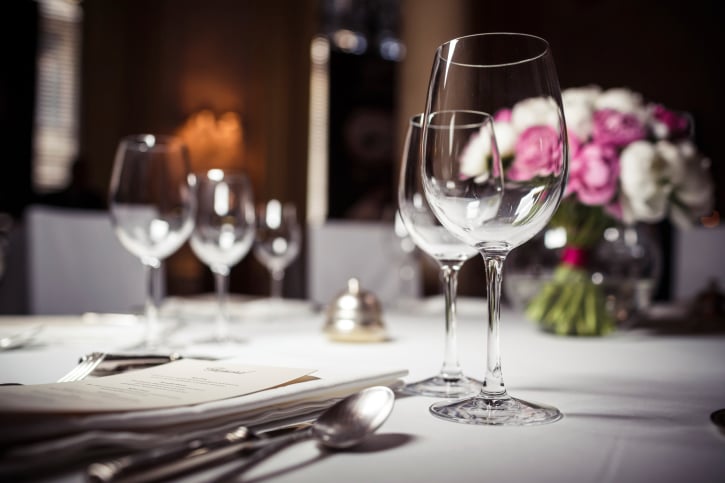 Date night is important to all couples, whether the relationship is new or they've been together for years. Making date night a priority can make the difference between a healthy relationship and a stagnant one, so carving out time from hectic schedules is essential. Date night helps couples focus on their relationship as a couple, instead of all the daily requirements such as bills, jobs, and so on; prioritizing date night encourages couples to remember their identities as individual people, but also as a couple. When couples get married and have children, money and time commitments often cause date night to be put on the back burner. However, couples without children have a hard time finding the time or money for date night as well. One way to encourage date night is to find ways to cut costs. Thankfully, there are many ways to do so.
1. Stay home
This is probably the most obvious way to save money on date night, but it needn't be boring. You can stay home and still do something fun; just setting aside the time specifically for a date should help. Try making an unusually nice dinner together, playing a game that you used to enjoy together but rarely have time for, or just devote the time to talking and checking in together. Staying home doesn't have to be a letdown. Date night at home can be especially fun if you have something specific to celebrate: carve a pumpkin for Halloween, decorate your Christmas tree, or make Valentine's cookies and then watch cheesy movies and laugh together.
Many activities you would normally spend a lot of money on can also be duplicated at home. You can purchase wines yourself and have a wine tasting night; you could even incorporate a theme to your night, or pretend you are out at a fancy restaurant by using candles at your table.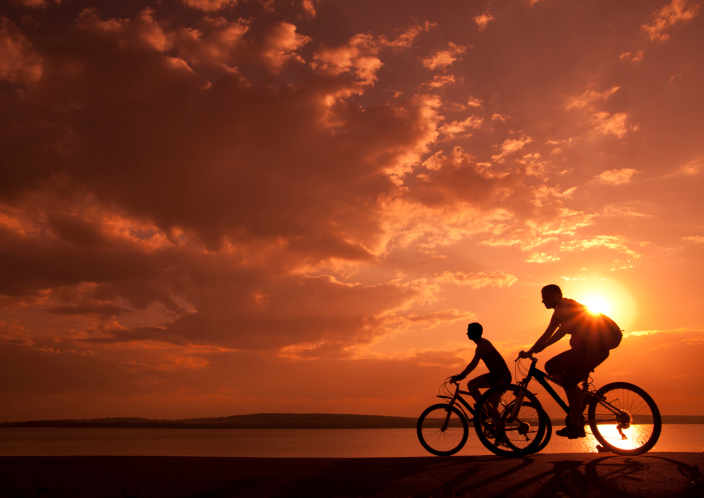 2. Do something outside
If you want to get out of your house, but you still want to save money, having an date outdoors can be a great way to do so. If it's nice out, consider bringing a picnic to a park or enjoying a free concert as part of a summer concert series (which many cities have). You could also pack a bag and go for a hike, or even go camping if you have all night. If it's fall, you could go leaf peeping. In winter, you could try cross country skiing. There are many fun activities to do outdoors that are cheap or free.
Romance can also be found outdoors; consider looking at stars, walking on the waterfront, or find a nice place that you can sit and read together. Many small towns have town centers where you can walk around and just enjoy being around people; for many daters, just being outside with a loved one can be a great date.

3. Plan something unusual
One of the best ways to secure a successful date without spending a lot of money is to do something new. This can be something as simple as visiting somewhere that you have never been to as a couple; just sharing in a new experience can be fun. If you're looking for more of a wow factor, consider planning a date in detail. Even if you spend no money at all, your hard work will be appreciated.
You could plan a romantic scavenger hunt (Pinterest has many good ideas), write a mysterious puzzle for your love to solve, including several clues that each lead to the next clue, or plan a trip to several cheap places (or free, even) around town that remind you of your significant other. As long as you are doing something that takes time and effort, your partner will appreciate it.

4. Make a unique gift
Although jewelry, expensive tools, and other pricey gifts are often appreciated, spending time to make something yourself can be even more special. If you are trying to plan for a particularly important date (say, an anniversary or birthday), consider making a gift instead of buying one. In addition to saving you money, it will probably score you points in the inventive and thoughtful category. You could write a sweet love note, frame a picture of the two of you, or try any number of other romantic DIY ideas like baking something or making a craft.
If you want to plan your special night together, consider how you could each contribute a homemade element. If one of you enjoys photography, bring a camera along to document your time together. Choose a special dinner that one of you happens to be a pro at, and let that be part of your gift. If you each contribute to making the night special, your date will be even better.

5. Save money with coupons and deals
Many restaurants send coupons weekly in the newspaper or just through the mail, and some offer coupons on their websites. Most people would agree that pulling out a coupon during an important date can be awkward, but it doesn't always have to be. If you pick a restaurant that you have a coupon for, and you really don't want your date to know, try to slip the coupon to your waiter when your date isn't looking. There is nothing wrong with using coupons, but if you worry that your date will think otherwise, be stealthy. Some restaurants also offer specific deals on particular days of the week, so you can always try to go on those days.
There are also many deal websites now that offer great deals, and sometimes they offer deals for activities you might not normally be able to afford (like hotel packages or fun activities like skydiving.) Some popular sites include Seize the Deal, yipit, and slickdeals, but there are many more as well.
There are many other ways you can save money on date night. The more you can make yourself, the better, and remember, if you have to go to a restaurant, save the drinks and dessert for home.
More From Wall St. Cheat Sheet: