5 Expensive Best Picture Winners 'Gravity' Hopes to Emulate
Warner Bros.' (NYSE:TWX) space epic Gravity took the box office by storm in its opening weekend, blowing past both studio and analyst projections en route to a record-breaking $55.6 million debut in North America. That number firmly positions the film as the best October opening and represents the best three-day box office performance for stars Sandra Bullock and George Clooney.
The raw box office numbers numbers for director Alfonso Cuaron's Gravity, which cost between $80 million and $100 million to produce, come as a surprise as projections for the film had been unusually conservative despite immense buzz from movie-goers and critical acclaim. Warner Bros. had projected a $35 million weekend take, citing typically slow box office business in the month of October, while industry analysts had estimated a $40 million to $45 million take. But no one had even raised the possibility of the film making upwards of $50 million until Friday returns showed significant momentum at the box office.
Now, an interesting article over at The Hollywood Reporter raises the question of whether the performance of Warner Bros.' Gravity puts the film in line for a strong Oscar push. While the film has been mentioned in early Oscar talk, it has recently been discussed more in regards to being in the Best Picture category, rather than seeing real discussion as to whether the film could be a contender. Big-budget, commercially successful films have won big at the Oscars, but the general trend seems to show smaller, lower-budget features taking the stature more often than not. According to THR writer Scott Feinberg, Gravity could be an exception.
Feinberg writes, "When big movies do live up to expectations, though — as Gravity appears to be doing — they can ride that momentum to a lot of nominations. And the best picture nominee that garners the most overall nominations… usually wins." He continues, "An obvious past example of this would be a film with a plot-structure and degree of technical ambition similar to Gravity's, Titanic."
So is Gravity an early front-runner for the Best Picture at this year's Oscars? Possibly, although a lower-budget star-studded film is already making waves among full-time award pundits — a film that seems to more closely resemble the majority of previous Best Picture winners. That film is Steve McQueen's 12 Years a Slave, which also happens to depict real events of historical significance.
Assuming there are no huge surprises this year, it appears as though this year's Oscar for Best Picture could be a battle of David and Goliath similar to when James Cameron's Avatar, from 20th Century Fox (NASDAQ:FOXA), lost out to The Hurt Locker in 2009. So what are some of the most expensive and commercially successful Best Picture winners?
Here's a list of the five most expensive Best Picture winners of the past 20 years, according to Box Office Mojo, and a look at how they performed at the box office.
5. Braveheart (Paramount Pictures) — $72 Million
Paramount Pictures' (NASDAQ:VIA) Braveheart took home the 1995 Oscar for Best Picture, along with a Best Director nod for Mel Gibson, despite being one of the more commercially successful films of the year. The $72 million film tells the story of William Wallace, a 13th-century Scottish warrior who led the Scots in the First War of Scottish Independence against King Edward I of England, and is based on Blind Harry's epic poem The Actes and Deidis of the Illustre and Vallyeant Campioun Schir William Wallace.
Despite some controversy surrounding the English media's accusations of anglophobia, the Paramount film was a critical and commercial success. The film went on to make $75 million domestic and $135 million overseas for a worldwide take of $210 million.
4. The Departed (Warner Bros.) — $90 Million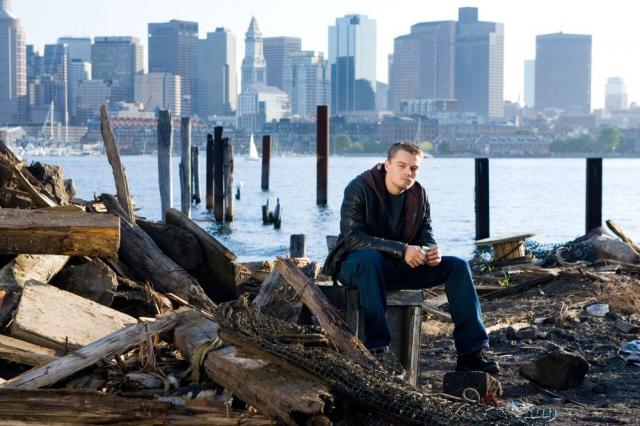 Warner Bros.' The Departed, directed by Martin Scorsese, was released in 2006 and went on to win several awards, including Best Picture, Best Director, Best Adapted Screenplay, and Best Film Editing. Both a critical and commercial hit, The Departed cost $90 million to produce and earned Scorsese a long overdue Oscar in a storied career.
Though it seems likely that Oscar-voters were keen to vote for Scorsese to atone for their sins of having missed opportunities to award him in the past, The Departed ending up being one of the director's best performing films at the box office. The film ended up grossing an impressive $132 million domestic and $157 million overseas for a worldwide total of $289 million. The film remains his most successful in North America and second most successful worldwide.
3. The Lord of the Rings: The Return of the King  (Warner Bros.) — $94 Million
The Lord of the Rings: The Return of the King is one of the most successful Best Picture winners of all-time, along with having one of the great Oscar runs in Academy Award history. The $94 million film won all eleven Academy Awards for which it was nominated, including Best Picture and Best Director for Peter Jackson.
The Return of the King is one of the most financially successful films of all-time, but it is actually the second most financially successful Best Picture winner of all-time (you can probably guess what will take the number one spot on the list). The final film in the Lord of the Rings trilogy went on to make $377 million domestic and $742 million overseas for a worldwide total of $1.11 billion.
2. Gladiator (DreamWorks Pictures) — $103 Million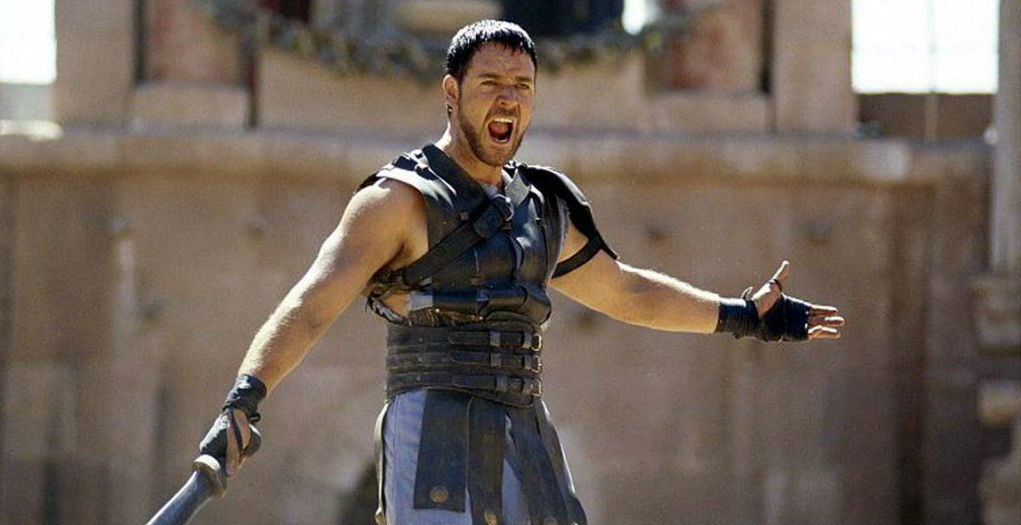 Gladiator, directed by Ridley Scott, is one of the more notable films on this list because the film's commercial success undoubtedly played a large part in its march to the Oscars. With a budget of $103 million, Gladiator went on to win five Academy Awards in 2000 including Best Picture and Best Actor for the film's star, Russell Crowe. Additionally, the film has been credited with a renewed interest in historical epics which, throughout the history of the Oscars, has been a popular genre for Oscar-voters.
While critical acclaim for Gladiator was solid, although not nearly as glowing as the kind of reception Gravity is currently enjoying, the film was a huge smash at the box office in the summer of 2000, making an impressive $187 million domestic and $270 million overseas for a worldwide box office total of $457 million. Unlike Return of the King, which at the time of its Oscar win had established a strong following and was likely awarded with the entire series in mind, Gladiator was a surprise win at the Oscars following in the footsteps of Braveheart — similarly a historical epic.
1. Titanic (Paramount Pictures and 20th Century Fox) — $200 Million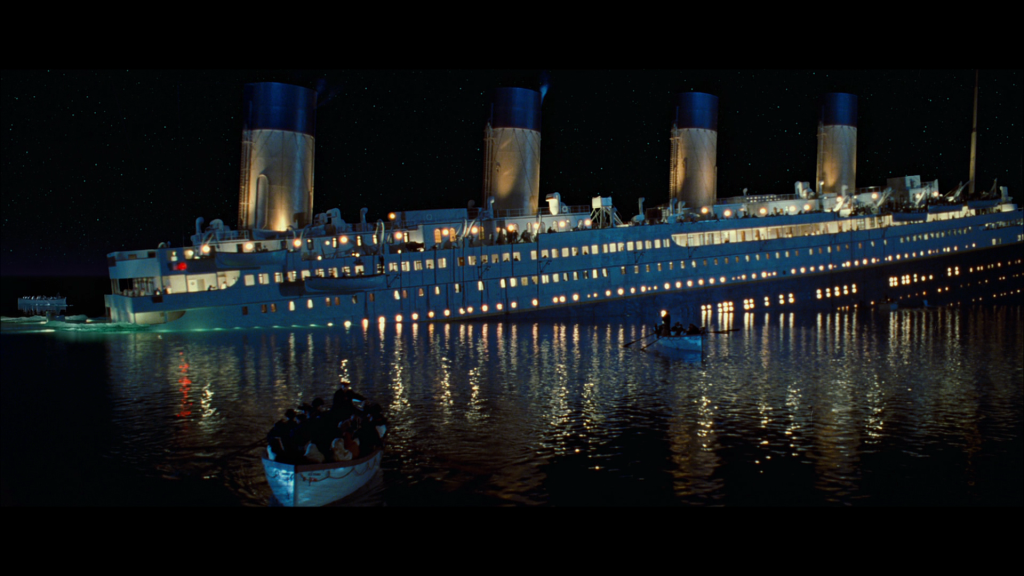 The distinction of most expensive Best Picture winner was never really in doubt, but the raw numbers for 1997′s Titanic nearly two decades later are still astounding. James Cameron's epic was, at the time, the most expensive film ever made by far, reaching upwards of $200 million for producers Fox and Paramount — a number that remains mammoth, even with Hollywood's increased reliance on tentpole films. Titanic would go on to be nominated for 14 Academy Awards, winning Best Picture and Best Director en route to tying the record for most Oscars won by a single film — a record the film shares with 1959′s Ben Hur.
Titanic is the most commercially successful Best Picture winner by far, with a domestic gross of $658 million and a foreign total of $1.52 billion. The film's worldwide total of $2.18 billion remains second all-time in actuals, bested only recently in 2009 by Cameron's next film, the sci-fi fantasy film Avatar. And in fact, Avatar's near victory for Best Picture over The Hurt Locker had been fueled by the film's fierce commercial success despite good, if not great, critical acclaim.
With predecessors as a guide, Gravity seems set to not only enjoy critical success, bringing home some trophies for the studio, but to also bring home an even heavier load of cash for Warner Bros.
Don't Miss: Top 5 Films to Watch This Weekend, Starting With 'Gravity'.