5 Films That Started at the Top and Never Let Up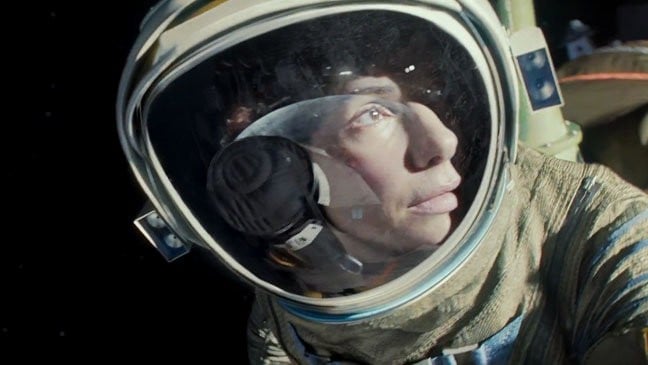 Warner Bros.' (NYSE:TWX) Gravity is set to take number one at the box office for a second straight week with an estimated $44.3 million gross, blowing past Sony Pictures' (NYSE:SNE) thriller Captain Phillips, which is set to generate a solid $26 million.
The $26 million projection for Sony's Captain Phillips, which stars Tom Hanks and tells the true story of the 2009 MV Maersk Alabama hijacking by Somali pirates, is actually slightly higher than what the industry analysts had expected from the film. Sporting sterling reviews and a CinemaScore of A, Captain Phillips is performing well despite going up against Gravity, which has become one of the year's biggest movie events.
But it is impossible to overstate the fierce attention that Warner Bros.' film has generated. Originally projected to take upwards of $35 million in its second weekend, Gravity continues to exceed industry expectations as the film is poised to outpace what appeared to be generous projections by almost $10 million. While the film will easily take first at the box office this weekend, it appears likely that the film could play number one at the box office for three, maybe even four straight weekends.
With this in mind, does Gravity have a shot to make the cut when it comes to the all-time list of films with the most consecutive weekends in a row at number one? Once you see the list, you'll understand why it's not very likely.  Though it may have a good run if it has hit on some of the traits the made the following films a huge success.
5. "Crocodile" Dundee (Paramount Pictures) — 9 Weeks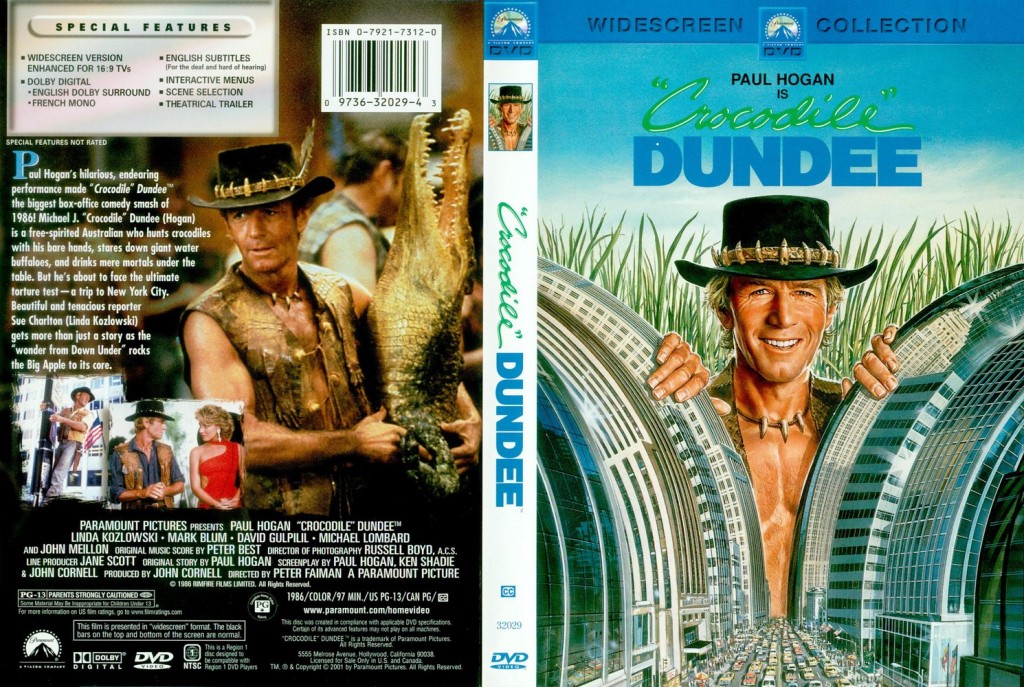 One of the more surprising films on this list, "Crocodile" Dundee was released in 1986 and took number one at the box office in its first weekend with $8 million. But to the surprise of the film's producers, the Paramount (NASDAQ:VIA) film went on to spend 9 straight weeks at the top of the box office while simultaneously becoming a worldwide phenomenon.
For the film's star and story-creator, Paul Hogan, the film was born when he visited New York City and wondered what it would be like if a Northern Australian bushman visited the city. With a budget just under $10 million and a desire to create a commercial Australian film that could appeal to American audiences, Hogan and the film's creators seemingly tapped into a very relatable story that found success far beyond its initial goal to simply be profitable in Australia and the United States.
"Crocodile" Dundee ultimately went on to gross almost $175 million domestic and $153 million overseas for a worldwide total of $328 million. The film would later go on to spawn two sequels: "Crocodile" Dundee II and Crocodile Dundee in Los Angeles.
4. Home Alone (Fox) — 12 Weeks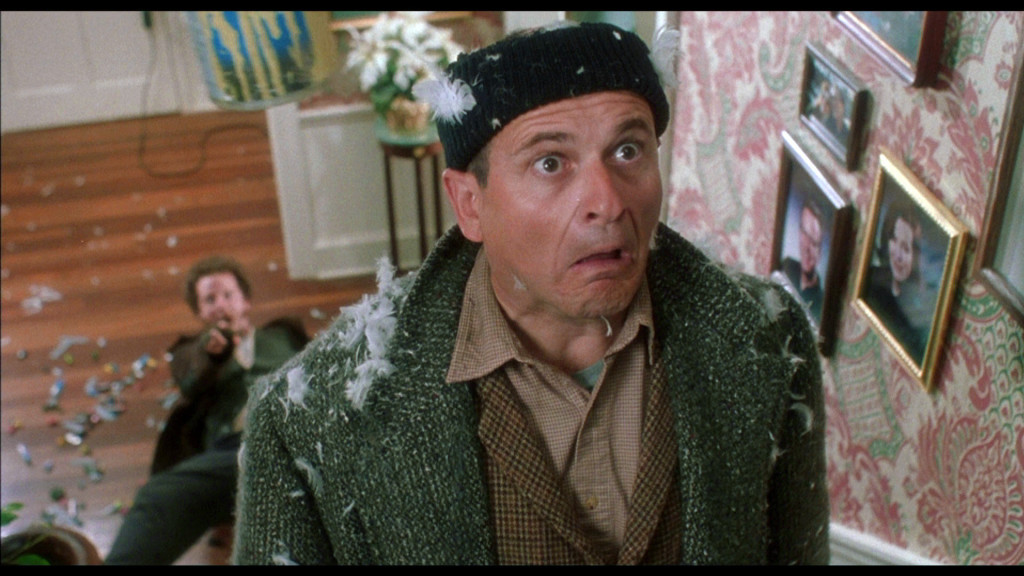 Fox's Home Alone remains one of the most enduring Christmas films of all-time, but it's easy to forget how much of a phenomenon the film was when it was first released. Opening November 16, 1990, Home Alone opened at number one with $17 million and actually increased its viewership by 22.9 percent in its second weekend to nearly $21 million. Altogether, the film ranked as the top film at the box office for 12 straight weeks.
Directed by Chris Columbus and written and produced by John Hughes, Home Alone was not given a warm reception by critics at the time of release — Roger Ebert notably wrote, "The plot is so implausible that it makes it hard for us to really care about the plight of the kid." But the box office for the film didn't suffer from a lukewarm critical reception, as younger audiences seemingly connected with the idea of holding power over adults and had a fascination with the various booby traps that are created throughout the film.
By the time Fox's surprise smash had finished its run in theaters, it had grossed nearly $286 million domestic and $191 million overseas for a worldwide total of $476 million. The film remains one of the highest-grossing comedies of all-time, spawning a successful franchise composed of four sequels and three video games. But in the end, Home Alone's success might come down to its brilliant concept that has yet to be successfully replicated in the same fashion.
3. Tootsie (Sony) — 13 Weeks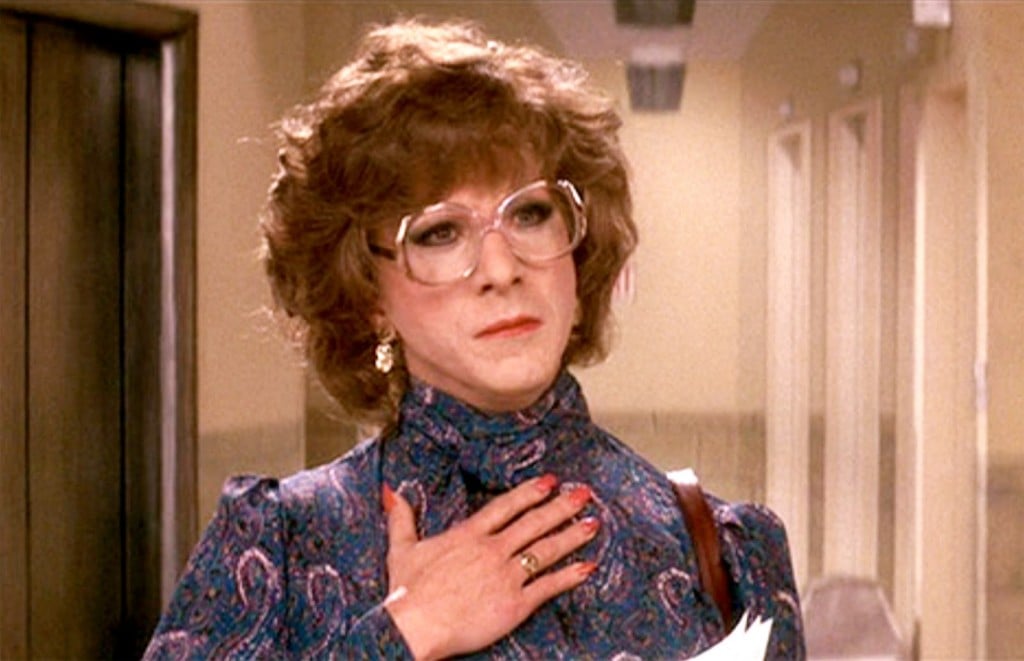 In another example of the power of releasing during the holidays, Tootsie was released by Sony's Columbia Pictures on December 17, 1982 and went on to make $5.5 million in its first weekend. But on the strength of tremendous word of mouth, the film wouldn't again gross less than that number for another 9 weeks. Altogether, the film landed at number one at the box office for 13 consecutive weeks.
Starring Dustin Hoffman and Jessica Lange in a comedy about a talented but volatile actor whose reputation forces him to take on a female identity to find work, Tootsie is one the most critically acclaimed comedies of all-time, and in 1998 was deemed "culturally significant" by the United States Library of Congress and selected for preservation in the National Film Registry. The film would also go on to be nominated for ten Academy Awards, including Best Picture, Best Actor, Best Director, and Best Original Screenplay.
Tootsie's final box office gross of $177 million domestic placed it second on the year only to Steven Spielberg's hugely popular film, E.T. the Extra-Terrestrial. As for the reasons for the film's success, much of it can be chalked up to the fact that it featured a great screenplay and concept, featured Hoffman at the height of his talent, and was filled with some of Hollywood's biggest names, both in front and behind the camera.
2. Beverly Hills Cop (Paramount Pictures) — 13 Weeks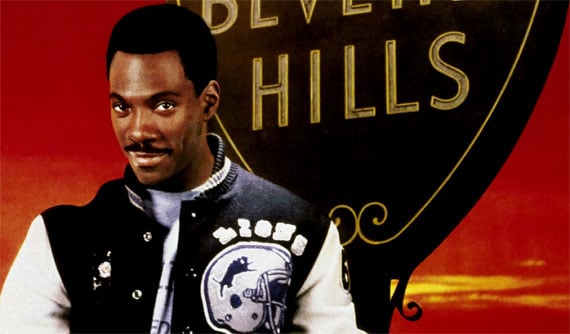 It's easy to forget just how powerful actor Eddie Murphy's box office pull was during the height of his career, and Paramount's Beverly Hills Cop might be one of the greatest examples. Released on December 5, 1984 and riding strong word of mouth through the holidays, Beverly Hills Cop ties Tootsie with 13 consecutive weeks at number one at the box office.
Like Tootsie, the success of Beverly Hills Cop can be attributed to a fantastic screenplay and concept along with a young Murphy working with a role that made perfect use of his talents as an actor. Word of mouth for the film spread quickly and the film would actually gross the highest amount in a weekend during its fourth weekend in release.
Beverly Hills Cop would go on to make nearly $235 million domestic and $81 million overseas for a worldwide total of $316 million. In the United States, the film became the highest grossing film of 1984, coming second worldwide to Indiana Jones and the Temple of Doom.
1. Titanic (Paramount Pictures) — 15 Weeks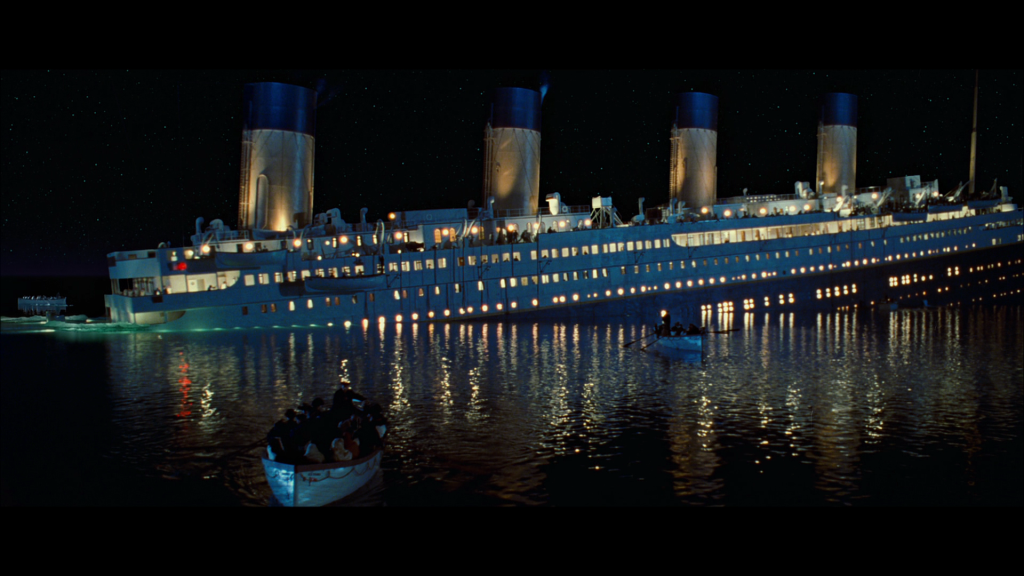 This probably isn't at all a surprise if you can remember the consistent box office success of James Cameron's Titanic when it was released in 1997. Released on December 19 that year, Titanic spent 15 straight weeks at the top of the box office, in a record that isn't likely to be topped anytime soon.

When it comes to Titanic's box office success, there's a huge list of reasons why the film performed at such a fevered pace. Besides Cameron's involvement and the film's technical marvels, which ballooned the production budget to $200 million, the film represented a star-making turn for Leonardo DiCaprio, who has since become one of Hollywood's most respected actors. While the film isn't likely to be noted for its writing or concept, the arrival of the film was very much a movie event like what we're currently seeing with Gravity. Warner Bros. space epic might not have the kind of box office might that Cameron's Titanic has, but they do share the same excitement and box office pull related to technical achievement.
As for Titanic, the film would ultimately gross $658 million domestic (including the $58 million related to the recent re-release) and $1.52 billion overseas for a worldwide total of $2.18 billion — a number that was only recently bested by Cameron's 2009 Avatar.