5 Foolish Credit Card Mistakes People Make While on Vacation
Fifty-eight percent of Americans take at least one vacation per year, according to a recent survey by FatWallet. And they'll spend a lot of money to do so. Forty-two percent said they planned to spend $1,500 or more on their next trip.
Many travelers who hit the road this summer will be paying with plastic for everything from plane fares to restaurant meals. Credit cards make travel easier in many ways. You don't have to worry about carrying large amounts of cash, finding an ATM, or fumbling with traveler's checks (remember those?).
But credit cards pose risks for vacationers as well. The biggest danger is overspending, a trap that 60% of people fall into, according to a survey by Citi ThankYou Premier. You may decide to splurge on extras while traveling, but you'll end up paying for it after the trip is over. Not fun. And that's not the only way that credit cards can trip up travelers. Here are five more credit card mistakes people should avoid while on vacation.
---
1. Forgetting to pay the bill
You're relaxing at the beach, margarita in hand. Credit card bills probably aren't top of mind. But they will be once you get back home and discover that you've been charged a late fee or that your interest rate has gone up because of a late payment. You may be charged as much as $25 for your first late payment, and more if you're previously neglected to pay your bill on time.
Setting up automatic bill payments can help you avoid those extra charges and penalties. If you don't autopay your credit card bill, make sure that you take a few minutes to schedule those payments before you depart.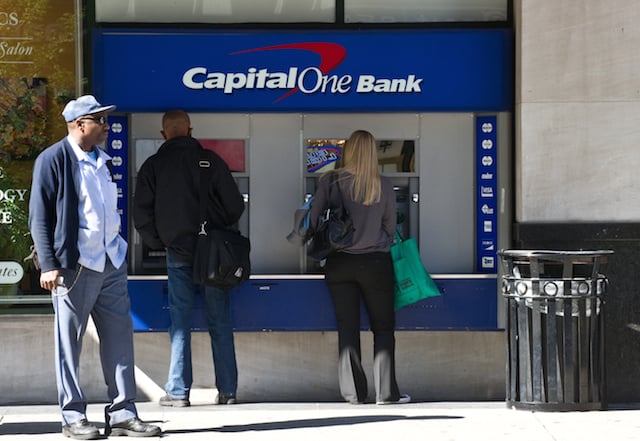 2. Taking cash advances
If you find yourself short of cash while traveling, it's tempting to use your credit card to hit up the ATM. Don't. This convenient source of scratch comes at a high price.
The average APR on cash advances is 25.33%, a recent survey by CreditCards.com found, 8.54% higher than the average interest on purchases. And that interest starts accruing immediately – there's no 30-day grace period. A $1,000 cash advance would cost an average of $69 in interest, even if you paid it back in full within a month. Plus, you'll be charged a fee on top of higher interest, usually 5% of the total advance, or $10, whichever is more.
Cash advances aren't bad in every situation. If you're at risk of overdrawing your checking account, a cash advance might be cheaper than overdraft fees. "But they're definitely something to avoid under normal circumstances," said Matt Schulz, CreditCards.com's senior industry analyst, in a statement.
---
3. Paying foreign transaction fees
Most credit cards tack on foreign transaction fees for purchases made abroad. Sixty-three percent of consumer cards charge these fees, according to a 2015 survey by CreditCards.com, usually around 3% of the total purchase.
Foreign transaction fees aren't a reason to avoid credit cards entirely. If you're traveling outside the U.S., there are good reasons to use a credit card. You won't have to worry about converting your cash to the local currency and you won't be on the hook for unauthorized purchases if the card is stolen. To avoid onerous fees, look for a card that doesn't charge extra for foreign transactions, especially if you travel frequently. More and more card issuers are offering this benefit, the CreditCards.com survey found.
"[M]any Americans don't have to settle for paying these unnecessary fees anymore," Schulz said in a statement. "The strong dollar has already made foreign travel less expensive, but if you shop around for the right credit card, you can slash your costs even further."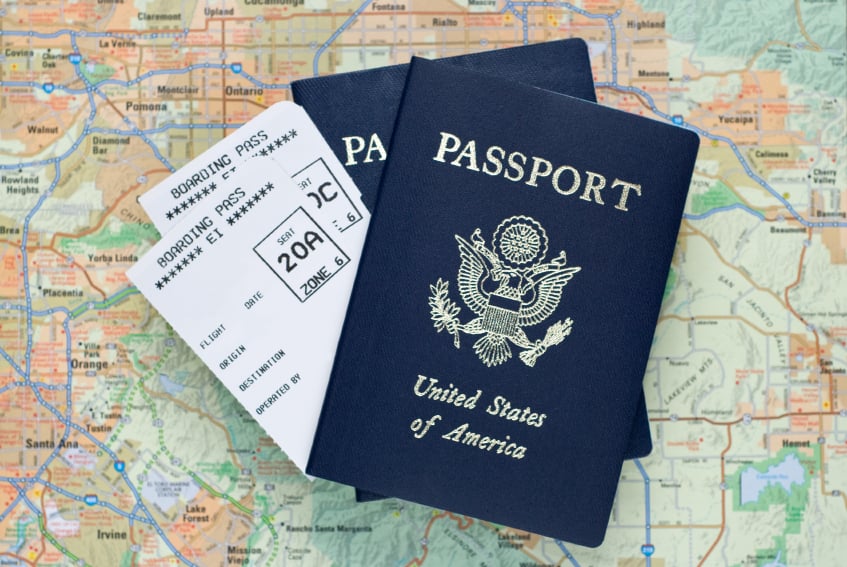 4. Not letting your credit card company know you're traveling
Foreign travelers should let their bank know about their travel plans to avoid having purchases declined because of a fraud concerns.
In addition to notifying your bank, make sure you know how to contact your card issuer both online and via phone in case you run into a problem. Carrying more than one card and having extra cash for emergencies can help you make sure you'll be able to cover costs while traveling.
Declined transactions can be a major hassle for travelers, which is why some companies are looking for a way to cut down on how often they happen while still protecting people from fraud. Visa recently launched a service called Mobile Location Confirmation that uses cellphone data to determine whether the cardholder is the person making the purchase.
---
5. Not taking advantage of all your rewards and perks
Many credit cards come with rewards and perks that can save you money when traveling. Rewards card holders may earn miles or extra points for certain types of purchases, so they'll want to be strategic when they pull out the plastic. Savvy travelers may also use rewards to cover the cost of the trip itself. But even non-rewards cards may come with some valuable benefits.
If you use your credit card to rent a car, you may get some additional insurance coverage. Concierge service is another fairly common credit card perk, which you can use to secure tickets or restaurant reservations. A few cards also offer trip cancellation coverage, emergency travel assistance, or lost luggage insurance. Contact your card issuer to find out what benefits you might be entitled to.
Follow Megan on Twitter @MeganE_CS
More from Personal Finance Cheat Sheet:
Want more great content like this? Sign up here to receive the best of Cheat Sheet delivered daily. No spam; just tailored content straight to your inbox.