5 Iconic Companies Shaken Up by Activist Investors
Activism is on the rise. According to Hedge Fund Research, an index of assets managed by activist shareholders — those who use an equity stake in a company to lobby for some sort of change, usually a merger, sale, or change in management — has more than doubled over the past five years from $32.3 million in 2008 to $84.2 million in 2013. This is to say nothing of the resources marshaled by individual billionaires with a good idea or grudge.
Investors such as Carl Icahn, Bill Ackman, and George Soros have become infamous for taking massive stakes in iconic companies and shaking the dust (read: management) out of them, a particular type of activism that is becoming increasingly popular compared to more traditional lobbying efforts like advocating a merger or sale.
Data compiled by Bloomberg shows that activist investors have won executive or director changes at at least 23 major companies over the past 18 months. All of this activity has not gone unnoticed by the markets. The following are some companies where activist investors are making waves.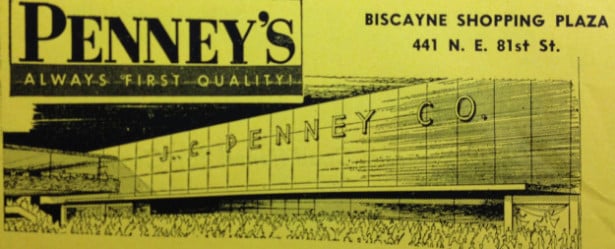 1. J.C. Penney (NYSE:JCP)
J.C. Penney may be Bill Ackman's biggest flop. Ackman — who manages Pershing Square Capital Management, a hedge fund with about $11.7 billion under management — is perhaps more well-known for his $1 billion short position on nutrient-supplement and network-marketing company Herbalife (NYSE:HLF) and the ensuing scuffle with Carl Icahn (a bet that has so far also not turned out so well, with Herbalife shares up nearly 100 percent this year to date). However, his involvement in J.C. Penney has ostensibly caused harm to more shareholders than just himself.
The retailer's struggle is no small secret. Shares are down 35 percent this year to date and are down nearly 50 percent over the past two-year period. Earnings have evaporated and the effort to right the ship has been anything but straight forward. Ackman, who until recently served on the company's board of directors, has advocated for numerous changes in management, including the ousting of CEO Myron Ullman and Chairman Thomas Engibous. But it's who he helped install at the company, not who he tried to remove, that earned him the most criticism.
Ackman hand picked former Apple (NASDAQ:AAPL) executive Ron Johnson for the CEO position — a decision that was pretty much a catastrophic disaster. Johnson was only CEO for a short period, he made a series of decisions that basically punched a series of new holes in the company's hull, and contributed to a 13 percent decline in customer traffic and a 25 percent decline in revenues in fiscal 2012.
2. Microsoft (NASDAQ:MSFT)
On Friday, Mr. Market threw Microsoft CEO Steve Ballmer a farewell party. Shares jumped as much as 9 percent intraday on news that Ballmer would retire within a year, and that the hunt for a new chief executive was on (the special committee includes Bill Gates). The news was a boon for many investors who felt that Ballmer was simply not the leader that Microsoft needs. Shares of the company have fallen 43 percent since 2000 when he filled Gates's shoes.
Like many iconic tech companies, Microsoft has struggled to keep up with the Joneses. While Ballmer navigated the company through two massive crises, each of which took a tremendous toll on the company, it's unclear that he's the CEO the company needs for the 21st century. Microsoft's fiscal fourth-quarter financial results were a tremendous flop, driving shares down as much as 12 percent, largely catalyzed by a $900 million charge — or 7 cents per share — related to Surface RT inventory adjustments.
The charge sent a loud and clear message to investors: Microsoft's expensive foray into the tablet market was not very successful. Many took this as a symbol of Microsoft's struggles. Not only has there been a lot of popular pressure on Microsoft from individual shareholders, but just four months ago Jeffrey Ubben's ValueAct Capital Partners disclosed a $1.9 billion stake in the company. People with knowledge of the matter have reported to Bloomberg that the firm was seeking a board seat and could have played a role in Ballmer's decision.
3. Yahoo (NASDAQ:YHOO)
Yahoo is a very different company today than it was just a year ago. CEO Marissa Mayer has helped revitalize a company that experienced several years of underwhelming growth and management shakeups in the wake of the financial crisis.
Mayer was the last in a series of fairly rapid-fire executive-level changes at the company, many of which were instigated by major shareholders such as Dan Loeb of Third Point who ousted her predecessor Scott Thompson.
However, Loeb recently announced he was resigning from the company's board. Loeb will be reducing his holdings in the company from about 5.15 percent of shares outstanding to less than 2 percent. Loeb used his position as the largest single institutional shareholder in the company to gain a seat on the board in 2012.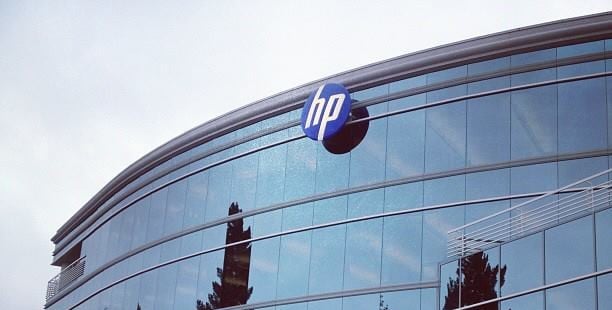 4. Hewlett-Packard (NYSE:HPQ)
Although HP has been trying to strengthen its board for years, it has experienced a round of leadership problems and board shakeups recently that have exacerbated the challenges it has faced in the market.
The company announced in July that it appointed three big-name directors to the board — former Microsoft software head Raymond Ozzie, former McDonald's CEO James Skinner, and former Liberty Media CEO Robert Bennett — a decision that came in the wake of an effort by shareholders to oust Chairman Ray Lane.
The attempted ousting was unsuccessful, but ongoing pressure prompted Lane to resign in April. Shareholders expected him to use his extensive experience in enterprise computing to breath new life into HP, yet his tenure — like his predecessor Léo Apotheker — came to be associated with the botched Autonomy acquisition, which shareholders argued was not vetted properly. The Autonomy acquisition resulted in an $8.8 billion accounting write down.
5. Dell (NASDAQ:DELL)
Thanks to the particularly acrimonious nature of the fight over Dell's future that has broken out between Michael Dell and activist investor Carl Icahn, the personal computer company's road to privatization has been filled with one obstacle after another. Icahn Enterprises (NYSE:IEP) recently launched a lawsuit against the company's board of directors to derail Michael Dell's plan to take the company private.
At the heart of Icahn's suit is the board's decision to amend the voting rule in return for a higher buyout offer. Specifically, he alleged that the board manipulated the shareholder vote on the buyout by pushing it to September 13 and that Dell's postponement of its annual meeting to elect directors is an undue delay under Delaware law. In general, Icahn — who is the second largest Dell shareholder with an 8.7 percent stake — contends that that Michael Dell's proposal to buy back the company he founded is "an insult to shareholders."
In response to Mr. Dell's proposal, Icahn and fellow shareholder Southeastern Asset Management have proposed a tender offer for 72 percent of the company's shares at $14 apiece, which would keep a portion of Dell a public company. Shareholders were also promised one warrant for every four of their shares, potentially give shareholders the right to buy one Dell share for $20 over the next seven years.
Don't Miss: Could Ballmer Have Made Apple More Profitable?