5 Major CEO Turnovers of 2013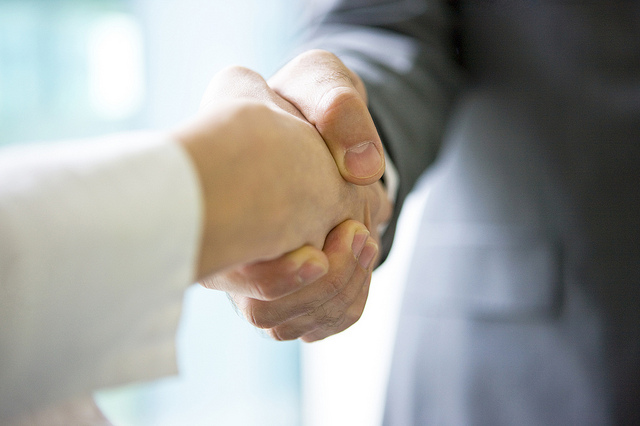 Following Wal-Mart's (NYSE:WMT) surprising news this past Monday, rumblings over the current CEO turnover rate have erupted again, and many consumers can't help but wonder why so many major companies have recently decided to hand over the reigns. Bloomberg reported Tuesday that U.S. corporations are switching CEOs at the fastest pace since 2008, and that reflects each industry's changing demands, changing sales, and changing products.
According to Bloomberg, this year through the third-quarter, 43 companies in the S&P 500 were working under new CEOs, and that means 2013 might be poised to surpass 2011′s record of 49, the biggest for turnover since 2008. According to Bob Benson, the head of Benson & Associates, executives are now forced to respond to quick technological evolution, and they're expected to foster a broader range of skills than in the past. He explains, "Companies in every industry are dealing with a new digital world where sales happen differently, the consumer is reached differently, and products have to be made and moved around the world in a new way. CEOs who don't have a digital orientation are worried. We're in a new world."
Many executives have learned that the hard way this year, but others have been praised for their abilities to keep up with the times and flex their broad expertise. The current CEO of Ford Motors (NYSE:F), Alan Mulally, for example, has been recognized by many companies for his skillfulness in company turnarounds, and also broad industry knowledge that expands from his time at the Boeing Company (NYSE:BA), Ford, and maybe even Microsoft (NASDAQ:MSFT).
Mulally is a good example of what companies expect from their executives these days — a wide breadth of knowledge and an ability to apply one's skills in a variety of areas. Ford isn't on our list of major 2013 company turnovers, but it may be in the future. For now, we'll concentrate on the big CEO changes that occurred in 2013′s first 11 months before we start into December. Here are five major U.S. companies which have had to navigate the difficulties of ditching their own CEOs, finding new ones, and changing under unfamiliar leadership.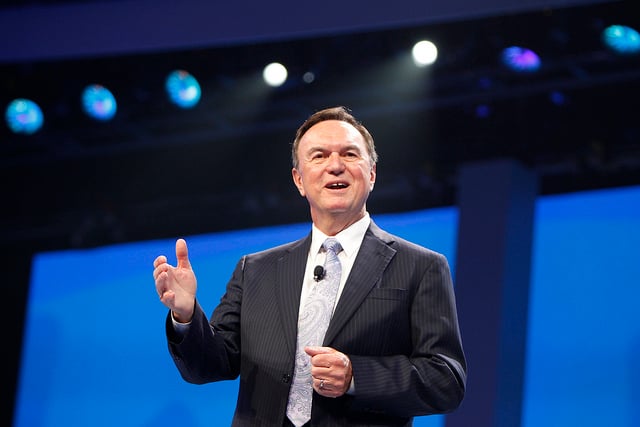 1. Wal-Mart
Starting with the most recent announcement, we come to Wal-Mart Stores, which just announced last Monday that current CEO Mike Duke will be replaced by Doug McMillon in February. McMillon currently serves as the head of Wal-Mart's international business, but he has been enlisted to help the retailer restore sales growth, which has struggled ever since Amazon.com (NASDAQ:AMZN) and other budget retailers successfully starting luring customers.
According to Bloomberg, the necessity of a new CEO also stems from Wal-Mart's need for better strategies, and improved performance in overseas markets. The Bentonville, Arkansas-based company is currently accelerating its expansion in China and other emerging markets, but it has faced charges of bribery in both Mexico and India, bruising its international reputation.
As a result, Wal-Mart, along with one of its main rivals, Target (NYSE:TGT), has been forced to release consistent underwhelming earnings reports, and things aren't exactly looking up for the retailer, considering some consumers launched a national Black Friday boycott. Duke will continue leading Wal-Mart until the end of 2013, but not long after.
2. Microsoft
Another major CEO announcement came in August when Microsoft's Steve Ballmer abruptly announced that he'd be stepping down within the year. Microsoft has yet to secure Ballmer's successor, but the CEO will retire within the upcoming months as his Redmond, Washington-based tech giant transitions from a major software maker into a company focused on devices and services. Just as Wal-Mart needs to broaden its retail scope and improve performance in overseas markets, Microsoft also has to shift its focus, and better respond to the evolving technological landscape if it doesn't want to fall further behind the likes of Google (NASDAQ:GOOG) and Apple (NASDAQ:AAPL).
Rumors over Ballmer's replacement have swirled ever since the CEO announced his retirement, and the front runners include the aforementioned Mulally, Oracle's (NASDAQ:ORCL) Mark Hurd, and former Nokia (NYSE:NOK) CEO Stephen Elop.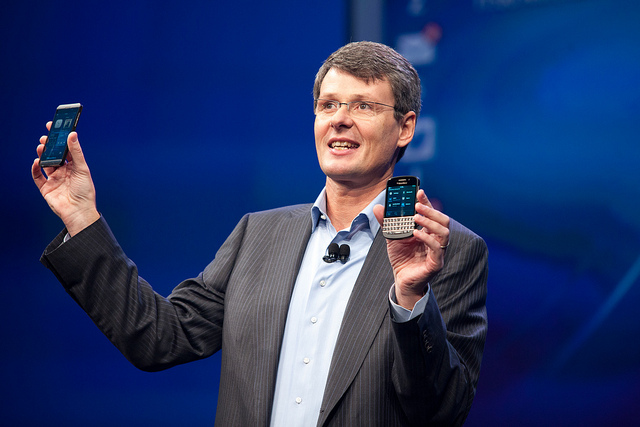 3. BlackBerry
Keeping with the trend of struggling tech giants, we come to BlackBerry (NASDAQ:BBRY), a company that would probably not mind staying under the radar for a while. After reporting consistently underwhelming earnings and admitting in August that the company's executives were reviewing options for a sale, BlackBerry announced early in November that its largest shareholder, Fairfax Financial Holdings, wouldn't be offering its initial $4.7 billion buyout, and BlackBerry would instead receive a $1 billion investment from Fairfax and a number of other institutional investors.
The surprises didn't stop there, though. That same day, BlackBerry told investors that its chief executive Thorsten Heins would step down immediately and be temporarily replaced by John Chen, who would serve as the company executive chair and interim CEO. Chen will now get $3 million in salary and bonuses, as well as restricted stock valued at $85 million, but he is also saddled with a new conundrum: how to to take a struggling smartphone maker and resurrect confidence in the company's consumers and shareholders.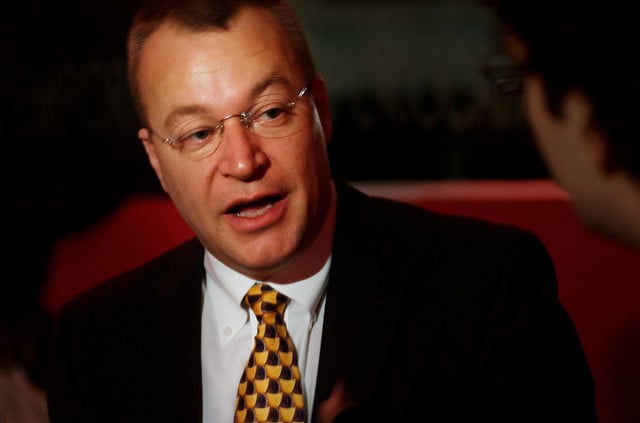 4. Nokia
Next up: Nokia (NYSE:NOK). This tech company has also navigated a leadership soap opera as of late, and Nokia's future remains up in the air after announcing in September that it would sell its phone and tablet business to Microsoft and CEO Stephen Elop would head up Microsoft's new devices team. Elop joined Nokia in 2010, but his tenure has been plagued with controversy ever since annual revenues fell almost 40 percent under his watch, while profits sunk 92 percent.
To compound issues, reports of Elop's $25 million payday and contract revision following the Microsoft deal have also spurned outcry, and now critics are endorsing just about anyone but Elop for the new role of Microsoft CEO. Risto Siilasmaa will replace Elop as interim CEO, but Nokia consumers are still searching for signs of a stable Nokia future.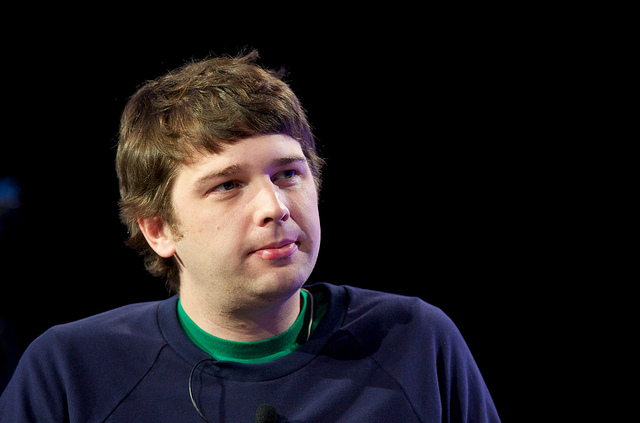 5. Groupon
Last but not least, a turnover that dates back to February 2013 when Groupon (NASDAQ:GRPN), the daily deals website, fired its quirky CEO Andrew Mason. The surprising dismissal came just one day after Groupon reported a quarterly loss that missed expectations and heightened scrutiny over its business model, and after Mason was asked to exit immediately, Groupon co-founder Eric Lefkofsky was named interim CEO.
Reports of a falling out between Lefkofsky and Mason, former business partners, have helped consumers understand the reasons behind Mason's sudden exit, but details still remain unclear even as Lefkofksy was officially named CEO in August. The new CEO remains the site's commander to this day, and now it is up to him to maintain Groupon's sales and fight off the competition of rival, LivingSocial.
Investing Insights: Can Google Continue to Trend Higher?