5 Major Effects of the Government Shutdown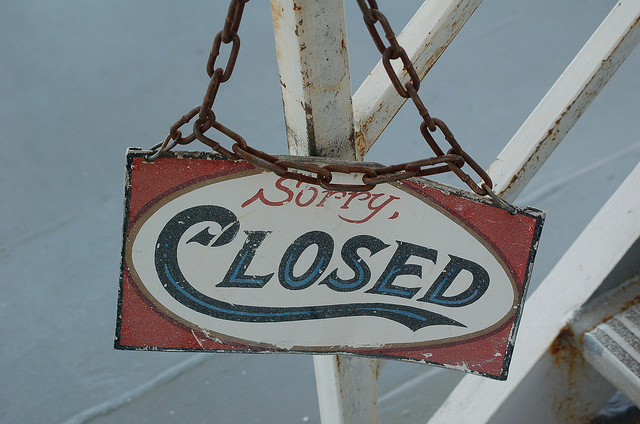 The present government shutdown is having significant effects on services and programs — resultant frustrations are only building as a result. A quick update on those hit hardest is in order with the U.S. dragging into the next week of closure.
1.  National Parks
According to NY Daily News, retired park service workers have compiled numbers showing a loss of 700,000 people a day that would have been visiting national parks, and more importantly for states in question — the loss of the $76 million they would have spent.
Not surprisingly, when the Obama administration gave states permission to reopen parks using their own funds, many — including the Grand Canyon and Rocky Mountain National Park — took advantage of the opportunity to regain some of that lost revenue.
Other attractions — including the Smithsonian museums, National Zoo, Alcatraz island, and Independence Hall — have been unable to do so. Add most National wildlife refuges to the list of closures, with a few small exception in the Midwest.
2.  Medical Research
On your average week, approximately 200 new patients are taken into studies at the National Institutes of Health. With the shutdown, only twelve new patients have been taken on — and those only because of the immediacy of need for certain diseases like cancer. Some studies have also been delayed, and research overall has been disrupted.
The Centers for Disease Control and Prevention have lost two thirds of their employees to furlough, and The Food and Drug Administration has ceased review of new medical output.
3.  The National Labor Relations Board and Equal Employment Opportunity Commission
According to NY Daily News, both of these government organizations have largely discontinued services. This means that any individuals seeking investigation into employment discrimination will be unable to get a response. With over 99 percent of NLRB employees out of work, hearings, investigations, and elections in unions are also out of the question.
4. Courts
Federal courts are scheduled to close on October 17 or 18, after which point all who are not deemed essential will be furloughed. According to Politico, Senior U.S. District Judge Richard Kopf had a number of strongly phrased reactions to the shutdown and impending loss of court jobs. "It is time to tell Congress to go to hell," he said. He also has encouraged his fellows to christen all staff members as essential, and see what Congress thinks of that.
"Given the loss of employees already suffered by the judiciary on account of the sequester and otherwise, why shouldn't every remaining employee of every federal district court be declared 'essential?'" he posed. Kopf went on to add that with a move like that "Congress could go batshit and the judiciary and Congress could have it out."
5. Safety of Consumers
Who doesn't appreciate knowing imported children's products aren't packed with lead?  Unfortunately for parents in the U.S., that's now a luxury they don't have. According to NY Daily News, the Consumer Product Safety Commission is not presently able to screen items at ports of entry. This means that some of the items flowing into the U.S. will go unexamined to retail shelves.
Don't Miss: 9 States That Are Tax Friendly to Businesses.