5 Movie Trailers Racking Up Buzz This Week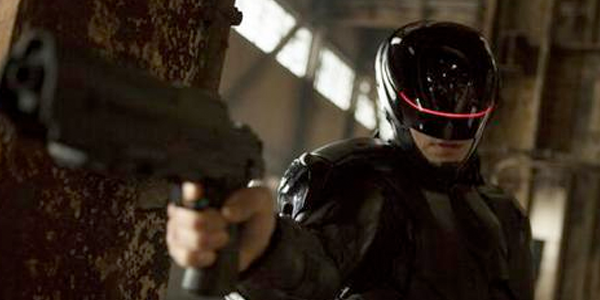 Last week, the first trailer for the remake of RoboCop premiered to an astounding amount of buzz. The sci-fi action flick from MGM and Columbia Pictures (NYSE:SNE), which stars Joel Kinnaman, Gary Oldman, Michael Keaton, and Samuel L. Jackson, has received over 16 million views in the past week — nearly six times the amount of views the second most-watched trailer received.
But while Columbia's RoboCop – along with mainstays The Hunger Games: Catching Fire and The Hobbit: The Desolation of Smaug – continue to dominate viewing numbers when it comes to movie trailers, there are a several other films beginning to pick up significant buzz in a normally slow transition period between the summer and fall movie lineups.
In fact, the charge is being led by the newest trailer from Warner Bros.' (NYSE:TWX) Gravity, which is set to release on October 4. Come check out the five movie trailers that are making rounds this week after the jump.
1. Gravity – October 4, 2013
On September 4, Warner Bros. released the fifth trailer for their hugely buzzed about sci-fi thriller Gravity – which is likely to be the last, given that it was released only a month before the film is set to premiere. Titled "Official Main Trailer," the preview shows more of the film's most intense action sequences as well as some of the film's more personal, intimate moments.
Gravity is directed by Alfonso Cuarón (Children of Men, Y Tu Mamá También, Harry Potter and the Prisoner of Azkaban) and stars George Clooney and Sandra Bullock as two astronauts forced to rely on each other to survive after debris from a satellite crash into their shuttle. Buzz for the film is already electric, with James Cameron (Avatar, Titanic) telling Variety, "I think it's the best space photography ever done, I think it's the best space film ever done, and it's the movie I've been hungry to see for an awful long time."
The newest trailer for Gravity focuses much more on on the individual struggle of Bullock's character as it begins, displaying the extreme anxiety and helplessness of the situation as she hurdles away from the shuttle with seemingly no hope of survival. The trailer gives Bullock a little room to shine as early reports have noted that the film relies heavily on her performance to carry the film and the trailer seems to reveal that her recent Oscar statue for The Blind Side was no fluke. Later, the viewer is thrown into the various action set-pieces that the film has in store before cutting to the title in the middle of a breathtaking sequence of destruction.
2. Rio 2 – April 11, 2014
Coming from Blue Sky Studios and 20th Century Fox (NASDAQ:FOXA), the 3D computer-animated musical Rio 2 is the sequel to the 2011 smash hit that made over $484 million worldwide and received an Academy Award nomination in the category of Best Original Song for "Real in Rio." The sequel returns with the entire cast of the first film, including Anne Hathaway, Jesse Eisenberg, Tracy Morgan, Leslie Mann, and Jamie Foxx.
Rio 2 finds Jewel, Blu, and their three children journeying to the Amazon where they encounter a group of characters much more wild than the group is accustomed to in the domesticated world of Rio de Janeiro. The situation is further complicated when Blu and Jewel's old nemesis Nigel the cockatoo returns seeking revenge and their daughter is too afraid to fly.
Rio 2′s new cast of characters include the voice talents of Andy Garcia, Rita Moreno, Bruno Mars, and Tony winner Kristin Chenoweth. The film is set for a release on April 14, 2014.
3. The Counselor – October 25, 2013
20th Century Fox's The Counselor, like Gravity, is another film with a trailer out for a while now, but its started to get more and more buzz as its October 25 released date draws near. The newest trailer is short and to the point, never revealing too much information while being sure to focus on the film's director, Ridley Scott (Prometheus, Gladiator, Blade Runner), and the film's author-turned-screenwriter Cormac McCarthy (No Country for Old Men, The Road) as huge selling-points.
With an all-star cast including Michael Fassbender, Penelope Cruz, Cameron Diaz, Javier Bardem, and Brad Pitt, Pulitzer-Prize winner McCarthy makes his screenwriting debut in a thriller about a lawyer (Fassbender) who finds himself in over his head after he becomes involved in the dangerous world of drug trafficking.
The Counselor is said to interweave McCarthy's trademark wit and dark humor in a story where a respected lawyer becomes embroiled in a nightmarish scenario beyond his control. The trailers reveal lavish homes and parties, all interspersed with dark scenes of violence and an overall feeling of impending doom. Respected director Scott gets a chance to put McCarthy's first original screenplay to good use when it's released later next month.
4. Grudge Match – December 25, 2013
Grudge Match is an upcoming sports comedy from Warner Bros. about two aging boxers who step into the ring for one last bout. Starring Robert De Niro and Sylvester Stallone, neither are strangers to the sport of boxing, having acted in the classic films Raging Bull and Rocky, respectively. Set for a release on December 25, 2013, the film also features actors Alan Arkin, Kevin Hart, and Kim Bassinger.
When two retired boxers, Billy "The Kid" McDonnen (De Niro) and Henry "Razor" Sharp (Stallone), have an opportunity to even the score after thirty years of a seething grudge, they fail to realize the interest the match will receive on social networks and how much work goes into getting back in shape after thirty years of retirement.
5. Runner, Runner – October 4, 2013
The buzz for 20th Century Fox's Runner, Runner has ramped up significantly as it's October 4 release date quickly approaches. Starring Justin Timberlake, Gemma Arterton, and Ben Affleck, Runner, Runner is a crime-thriller about a Princeton student who becomes a protégé to a corrupt owner of a online poker site.
Runner, Runner is directed by Brad Furman (The Lincoln Lawyer, The Take) and includes actor Leonardo DiCaprio among its producers. Reception for the trailer is decidedly mixed at the moment despite the amount of times its been viewed, and the film is set to face-off against Warner Bros.' Gravity which is gearing up to be no easy feat.
However, given director Furman's well received, under-the-radar The Lincoln Lawyer, which is seen as one of the films responsible for Matthew McConaughey's resurgence, the film might impress despite going against Warner Bros.'s sci-fi titan Gravity.
Like us on Facebook to get the latest from Wall St. Cheat Sheet in your News Feed.
Don't Miss: 7 Movies that Scored in the Living Room at Summer's End.