5 Of the Best Stock Picks Made By Hedge Funds This Year
The world of finance is complicated, filled with industry specific jargon, dozens of areas of specialization and marketplaces in constant shift. It's a field usually reserved for those with either the know-how to successfully navigate through, or with the capital to hurdle the high barrier to entry usually required to put money to work through savvy investing. One of the more well-known but still nebulous terms often heard on television news or thrown around at the occasional social gathering is that of the hedge fund.
Hedge funds are an abstract investment tool; they are designed to provide a return on investment regardless of what happens with the markets. How exactly that works is left up to a hedge fund manager, or the individual put into an advisory and oversight position, in charge of making the call of where and when to invest, and when to short sell stocks in order to still secure a return in the case of dropping values. Many hedge fund managers have becomes some of the most wealthy people in the country, leading to a growth in hedge fund popularity, but also infamy from the view of many in the general public.
When investors look for a place to put their money to work, they, like anyone else, look for the firm or individual who is most likely to give them the highest rate of return on their money. There is an upper echelon of fund managers who have become known for their financial prowess, often earning their clients millions and if not billions of dollars through huge rates of return. As investors not directly involved look on from the sidelines — often called mom-and-pop investors — they are able to gauge their own investing decisions based on the trends and strategies being implemented from those at the top. This is referred to as following the "smart money" by mimicking the market movements of the most well-connected fund managers.
Employing this strategy does involve risk, but it can also be highly beneficial. By following the "smart money," armchair investors can reap the rewards of those under the wing of professional fund managers, but still have control over exactly what moves they make in the market. Over at The Wall Street Journal, Goldman Sachs (NYSE:GS) put together a list of stocks that hedge fund managers typically love. Here, we take a look at three of the best stock picks from this year as compiled from that list.
Read on to see three of the best picks made by hedge fund managers this year.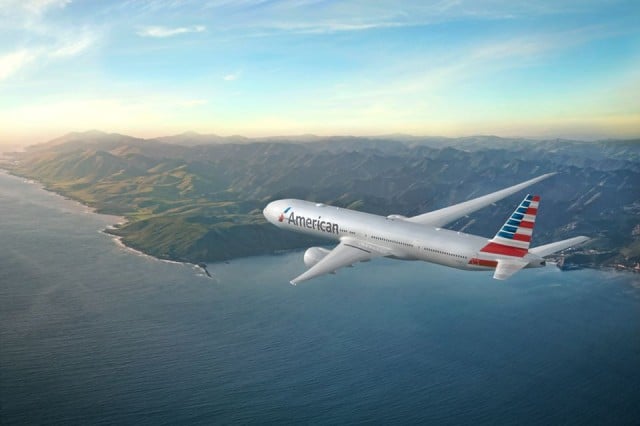 1. American Airlines Group
Even as Americans become more disenfranchised with airline carriers, American Airlines Group (NASDAQ:AAL) has seemingly become a darling of fund managers, posting a year-to-date return so far of 53 percent. Pushed up by lower fuel costs and increased passenger numbers, the airline industry as a whole has a had a very good year. American Airlines has led the group, with big jumps in share value almost daily.
According to Bidness Etc., the Dow Jones USA Airlines Index was up 86 percent in 2013, and has outperformed other industries by seeing a jump of 26 percent so far this year as opposed to only 0.5 percent for the S&P 500. With airline industry insiders expecting more than three billion air travelers in 2014, there's plenty of reason to seem optimistic about American Airlines' shares shooting even higher.
2. Forest Laboratories, Inc.
An unknown name to most, Forest Laboratories, Inc. (NYSE:FRX) has shown one of the highest rates of return this year, boasting an impressive 55 percent. Forest Laboratories is a pharmaceutical manufacturer based in New York City, and has quietly been posting impressive earnings for many years, growing since its initial founding in 1954. Today, the company has a $25 billion market capitalization and 26 funds have the stock as a top ten holding.
The year 2014 has been a good year for the company, as the are climbing the ladder in the marketplace. Investors should definitely take note that they just recently gained even more ground in the S&P 500, jumping to the number 174 spot. As the pharmaceutical industry continues to emerge and grow into the one of the world's largest, look for Forest Laboratories to be on the forefront, and for shareholders to reap the benefits.
3. Halliburton
Although a money making machine, Halliburton (NYSE:HAL) has been bearing the brunt of public scorn for many years now. Seen as a major influence on foreign wars in Afghanistan and Iraq, Halliburton has been able to set up shop all over the world and secure lucrative contracts, leading to massive profits. Though out of the news for the most part lately, the company has posted a 24 percent rate of return so far in 2014, making it one of the better picks for investors to get their hands on.
As an energy company specializing in oil, there really hasn't been a better time to be a Halliburton share holder. The future is uncertain, as solar, wind, and natural gas energy are quickly becoming viable and economic alternatives to fossil fuels. Analysts have pointed to a slow first-quarter this year as actually hampering growth due to extreme weather conditions, but business is expected to pick up. This may be a stock to jump on quickly, so be sure to watch what the "smart money" does concerning Halliburton.
4. Cheniere Energy
Another energy company, and another company with a name most may not recognize, Cheniere Energy (NYSEMKT:LNG) has been having an impressive year in 2014. So far, the year to date return has managed to reach 34 percent on the back of increased natural gas production across the country. A major player in pipelines and terminals throughout natural gas markets in North America, Cheniere has positioned themselves for explosive growth over coming years if natural gas can continue to grow industry wide.
With recent events surround the Crimea peninsula in Europe, Cheniere may also be in a good position to start exporting to European markets. As the future of natural gas remains uncertain overseas, Cheniere and others have started building the infrastructure necessary for worldwide distribution. Fund managers made a wise choice by adding the company to portfolios, and with things looking bright for natural gas, there's still time to capitalize.
5. Actavis
The final entry on our list is Actavis (NASDAQ:ACT), a pharmaceutical giant that develops, produces and distributes many brand-name and generic medications. Actavis was able to post a rate of return this year of 24 percent, putting them in the upper-echelon of solid picks made by hedge fund managers. As Actavis is more or less in the same camp as Forest Laboratories, it's easy to see that pharmaceuticals is an exploding industry, along with energy production.
Perhaps the most newsworthy item to come from the Actavis neck of the woods lately is the controversy surrounding its Sizzurp cough syrup product. The product was yanked from the market, according to TMZ, due to its reputation as a drug being widely abused by rappers and pop stars including Soulja Boy and Justin Bieber. If a company like Actavis has somehow managed to penetrate the music world with its products, who knows where it might end up next? Look for fund managers to keep Actavis shares within close reach, as so far this year it has paid off.
More From Wall St. Cheat Sheet: