5 of the Most Useful College Degrees of 2014
These days, college students are tasked not only with finding an educational path they will enjoy, but also finding one that's practical — one that will lead to success in the job market. About fifteen years ago (in 1998), the unemployment rate among bachelor's degree holders was only 1.9 percent.
Back then, it was a fairly commonly held belief that if you obtained a college degree, you would more than likely be successful. Although most people still think education helps you on the path to success, some people have started to wonder whether or not the benefits of a college degree outweigh the costs. Pew Research recently addressed this topic. The think-tank found that "on virtually every measure of economic well-being and career attainment—from personal earnings to job satisfaction to the share employed full time—young college graduates are outperforming their peers with less education." So, getting a degree is better than not getting a degree — all things considered. But, then, there's still the million-dollar question: What is the best degree to go after?
Data published by the University of La Verne indicates that 50 to 70 percent of college students change their major at least once, and some, well, they change majors two, three, or even four times before deciding on a course of study they really enjoy. The key is finding the most useful degree for you — the degree that will not only help you get a job, but one that will help on you a variety of career paths. On the same token, it's ideal to find something in-demand, so people with your degree are not "dime a dozen."
Using Labor Statistics data on the fastest growing occupations, coupled with information from Payscale's College Major ROI report and a study performed by NBC, we determined a list of useful college majors to provide a few ideas. Some of these degree options don't necessarily guarantee the most money, but they do provide a solid foundation, decent career prospects, and a bit of variety.

1. Computer Sciences
Computer science and technology remains one of the most useful, in-demand fields of study. With technology changing constantly, there continues to be a need for people who can develop the tools and new methods to foster such change.
Many of the career fields associated with computer science degrees, like computer systems analysts and software developers are expected to grow much faster than average occupations over the next eight years. Additionally, the return on investment for computer science degrees is close to 15 percent at some schools, and 28 percent of employers say a computer science degree is among the most in-demand fields of study.
This field of study also offers a variety of certification options after graduation. IT certifications generally come with a low cost, yet they help a great deal with career advancement.

2. Health and Related Clinical Services
As far as we know, as long as there are sick people, there will always be a need for health care professionals and, more than likely, the workers who assist them as well. A number of jobs on the Bureau of Labor Statistics' list of the fastest growing occupations are in this or a similar field. A few examples of such occupations are occupational therapy assistants (median annual salary of $53,240), physical therapists (median salary of $79,860), physical therapist's assistants (median salary of $52,160), genetic counselors (median salary of $56,800), and medical secretaries (median salary of $31,350).
Fourteen percent of employers say health and related services is among the most in-demand fields of study and when it comes to a return on your investment, you could be looking at a return as high as 12 percent annually.

3. Economics
An economics degree offers versatility. With an economics degree, you can work in an office environment, lean more toward the financial world, work in management, or you could even move over to the field of law. With a career as a financial analyst, for instance, you have a stable job outlook and a median annual salary of around $77,000.
With an annual return on investment as high as 14 percent, economics degree holders generally get their money back on their educational investment fairly quickly.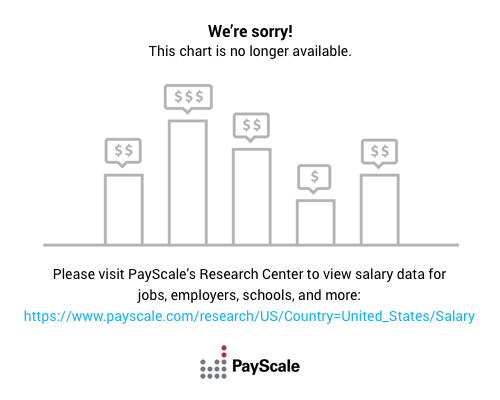 Methodology
Annual pay for bachelor's graduates without higher degrees. Typical starting graduates have two years of experience; mid-career graduates have 15 years. See full methodology.
4. Engineering
Engineering is a broad field, offering a wide variety of career options. While many engineering grads go into fields like electrical or mechanical engineering, some become entrepreneurs, and some enter fields like marketing, banking, or consulting.
The chart above is from Payscale. It displays the top ten best-paying undergraduate majors, and six out of ten of the majors on the top ten list are in engineering disciplines. Also, 18 percent of employers name engineering as one of the most in-demand college degrees.

5. Math and Statistics
Math and statistics majors go into careers ranging from education to sports to the financial field. This degree could eventually lead you to working on census data, or you could end up calculating the probability that a new football draft pick is going to perform well.
Statistics was named No. 10 on Payscale's top ten "majors that pay you back," and 18 percent of employers agree that math and statistics are among the most in-demand college degrees.
More from Personal Finance Cheat Sheet: