5 Potential Thrift Shop Treasures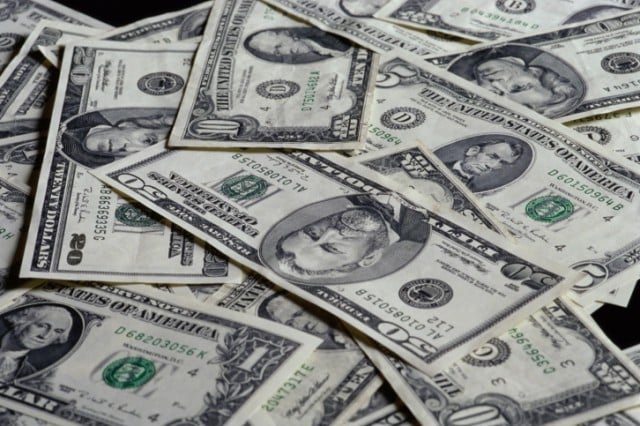 Industry insiders call it the resale industry. You may call it bargain hunting, goodwill hunting, consignment cruising, or whatever other crafty term you may have come up with. But if you visit thrift shops, you're not alone. Data published by the Association of Resale Professionals indicates that around one out of every six Americans (16 to 18 percent) goes thriftin' within a given year.
On the hunt for a great deal and maybe to help contribute to a good cause, shoppers find clothing, shoes, electronics, and home goods at thrift stores across the country. First Research estimates that there are around 18,000 used merchandise stores in the U.S., together bringing in revenues of $12 billion annually.
Thrift stores, like yard sales, have become a site not only for value hunting but for treasure hunting. Television shows like American Pickers, Baggage Battles, and Storage Wars have publicized the knowledge of locating rare and valuable items in odd places. Thrift stores are yet another place where treasures hide.
A few years back, a student is said to have bought a pull-out couch at a local flea market in Berlin. When she arrived home, she found a small painting by Carlo Saraceni worth nearly $28,000. Then there was the woman who was said to have bought a $10 painting at Goodwill. Upon entering the information on the back of the painting into a Google search, she found that the painting was valued at $20,000.
In addition to paintings, which are one of the more valuable thrift shop treasures, there are a few other items to keep an eye out for while you're out thrifting.

1. Records
If you're a vinyl collector, you already know certain records are worth big bucks. Thrift stores like Goodwill and even local stores often have record collections donated to them. They then put these items out for sale in bulk without necessarily examining each individual album. The terms "vinyl record" and "vintage" are often paired due to the age of most records. If you find a record by Led Zeppelin, The Beatles, The Temptations, or Elvis, for instance, it's likely that you've found a treasure. According to CBS Local, The Freewheelin' Bob Dylan (Withdrawn Version) is worth between $20,000 and $30,000. Even if you find records by a lesser-known artist, there a chance it's worth more than its price, so look it up and check out its value.
2. Sports memorabilia
Sports cards, antique-style sports equipment, photos, and anything signed by a professional player may be undervalued by a thrift store. A Yahoo Sports publication reported on a Bay Area thrift store that sold an authentic Earl Weaver jersey for $3. If you were to seriously luck out and find a treasure like a Hank Aaron autographed baseball bat, that's worth around $4,500, and if you find one signed by Honus Wagner, it's worth around $100,000. With signed merchandise, though, there is a high probability of inauthenticity, so a few dollars may be worth the investment, but it's unwise to put out hundreds (or more) unless you are certain you are receiving something truly valuable.
3. Historical documents and weapons
A Nashville man purchased a nearly 200-year-old copy of the Declaration of Independence for $2.48 at a thrift store.  The document sold for nearly half a million dollars. Although this is an extremely rare find, considering that some of the things donated to thrift shops are old, boxed-up items that have sat in people's closets for years, it's no surprise that something like this was overlooked.
Additionally, old swords, rifles, and military gear may also have value well above the store's asking price. Items associated with a certain era in history, such as the Civil War, for instance, are more likely to have value.
4. Books
Books across many genres can be valuable. According to Abe Books, a book's value increases if it is in good condition, if it's a first edition, and if it's rare, as well as for those published during and after the 20th century if it has a dust jacket. For example, the original The Lord of the Rings, first U.K. edition, first impression, with dust jackets and a custom clamshell case is priced at $28,000. While you most likely will not find that book, if you keep an eye out, you may find others of value.
5. Antiques
These are perhaps the most common types of valuables people find at thrift stores. You may find small treasures ranging from a porcelain figurine to an old chair to jewelry. Many antique hunters encounter old and rare coins at thrift shops, as well.
Next time you're at the thrift store, look a little closer through the old books, paintings, and furniture — you may just find something worthwhile.
More From Wall St. Cheat Sheet: