5 Power Players Who Could Replace Ben Bernanke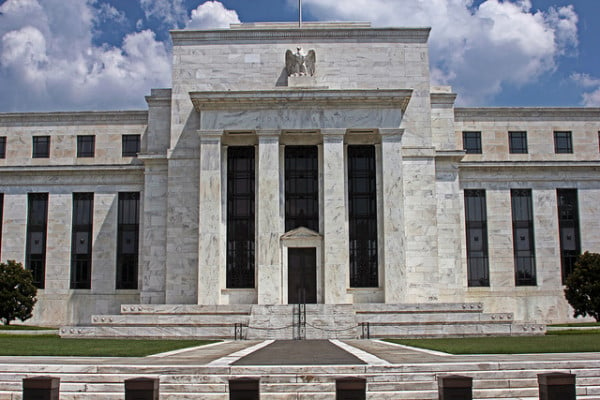 A highly accommodating monetary policy has been the cornerstone of the economic recovery. Over the past five years, the Federal Reserve has kept interest rates at record lows and purchased an unprecedented amount of bonds. Fed Chairman Ben Bernanke has been at the helm of the central bank during the process, but speculation continues to build about his possible replacement.
President Barack Obama recently suggested that Bernanke's days at the Fed are numbered. In a recent interview with Charlie Rose, Obama said, "He's already stayed a lot longer than he wanted or he's supposed to, but he has been an outstanding partner, along with the White House, in helping us recover much stronger than, for example, our European partners, from what could have been an economic crisis of epic proportions."
Bernanke was originally nominated to become Fed chairman by President George W. Bush in October 2005. He was then renominated by President Obama and confirmed for a second four-year term in January 2010.
Former Fed Gov. Larry Meyer claimed Obama "basically fired Ben Bernanke on the spot…I almost fell off my chair when I heard the president's remarks." Other reports indicate that Bernanke told close friends that he probably will not stand for a third term at the central bank.
Here's a look at five possible power players that could replace Bernanke:
Janet Yellen:
Already one of the most powerful people at the Federal Reserve, Yellen is the vice chair of the Board of Governors. She joined the central bank in 1994 and served as president and chief executive officer of the Federal Reserve Bank of San Francisco. Yellen graduated summa cum laude from Brown University with a degree in economics and received her Ph.D. from Yale.
In a recent poll conducted by Bloomberg, Yellen was the favorite to replace Bernanke, receiving 26 percent of the vote. If she is selected for the position, she would be the first woman to run the central bank in its 100-year history.

Timothy Geithner:
Despite saying he does not want the job, many consider Geithner to be on the short list of candidates. He was president of the Federal Reserve Bank of New York from 2003 to 2009, and served as the Secretary of the Treasury under Obama. He also played a major role in guiding the government's response in the financial crisis.
Geithner holds a bachelor's degree in government and Asian studies from Dartmouth College and a master's degree in international economics and East Asian studies from John Hopkins University.
In the Bloomberg poll, 11 percent of respondents said Geithner would be the best person to replace Bernanke.
Lawrence Summers:
Mentored by Robert Rubin, Summers was the Treasury Secretary under President Bill Clinton from 1999 to 2001. More recently, he was the Director of the White House United States National Economic Council for Obama until November 2010. He received a Bachelor of Science from the Massachusetts Institute of Technology and was awarded a Ph.D. from Harvard in 1982.
Summers is infamously known in finance as the Treasury Secretary in office when the Glass-Steagall Act was repealed and the Commodities Futures Modernization Act of 2000 passed. The act exempted regulatory oversight on financial derivatives — or financial weapons of mass destruction, as Warren Buffett calls them. These policies were said to have inflated the size of the financial crisis.
Six percent of respondents in the Bloomberg poll said Summers would be the best person to replace Bernanke.
Roger Ferguson:
Currently the president and CEO of the Teachers Insurance and Annuity Association, Ferguson is another possible candidate. He previously served as vice chairman of the Board of Governors in the Federal Reserve from 1999 to 2006.
Ferguson received a bachelor's degree in economics and graduated magna cum laude in 1973, receiving a judicial degree cum laude in 1979. He also received a Ph.D. in economics in 1981. All three degrees came from Harvard.
Three percent of respondents in the Bloomberg poll said Ferguson would be the best person to replace Bernanke.
Christina Romer:
Typically considered to be a long shot compared to other candidates on the list, Romer is a close associate to Obama. She was the former chair of the Council of Economic Advisers and co-authored stimulus measures during the financial meltdown.
Romer earned her bachelor's degree in economics from the College of William & Mary in 1981, and her Ph.D. from the Massachusetts Institute of Technology in 1985. After completing her doctorate, she worked as an assistant professor at Princeton University. Romer joined the University of California at Berkeley in 1988 and became a full-time professor in 1993.
Follow Eric on Twitter (@Mr_Eric_WSCS)