5 Signs You're Ready to Retire Early
Retirement is something we all work toward. We save, we plan, and we dream knowing that one day we'll reach a place in our lives where we can retire. But when exactly is the right time? Simply put, it can be whenever you're ready for it. And, if you have a solid pension or hefty 401(k) and a plan, your time may come a lot sooner than you think. Here are five ways to tell if you're ready for early retirement.
1. You've crafted and followed a retirement budget
Yes, you can expect your expenses to drop a little bit when you retire, but they won't drop as much as you might think. This is why it's extremely important for you to create a post-retirement budget and then live off that budget for six months before you retire, writes Bankrate. Following a post-retirement budget will let you know whether it's realistic and if you'll be able to stick to it. If you're unable to stick with it for six months, it's time for you to take a step back and reassess your situation.
Before putting your budget together, get an understanding of what your cash flow will be like after retirement. Determine how much you'll need every month, including quarterly and annual expenses, per Bankrate. And, while you're budgeting, make sure you factor inflation in as well. After fifteen years, inflation can really start to impact your budget.
2. Your health care is covered
You're not eligible for medicare until you're 65. So, until then, what are you planning to do? According to Forbes, there are a couple of options. First, the Affordable Care Act makes it much easier to purchase health insurance – you can apply for tax credit subsidies through your state-based exchanges.
Another account worth taking a look at is a health savings account, because you can take tax-free distributions to pay for health care, no matter what your age. One thing to keep in mind with HSAs: Don't take distributions for non-medical expenses before you're 65 or you could face a 20 percent penalty, says Forbes.
3. You have a plan
Unfortunately, too many people retire for the wrong reasons, such as being bored at work. "When they leave the workforce, they find that they're bored at home too. They planned for the savings side of retirement, but they didn't come up with a strategy for how they were going to fill their days," according to USA Today. You're probably ready for retirement if you want to leave the workforce to pursue a passion, preserve your health, or take on something new. Having a passion or something to drive you can help keep the hours at home from seeming tedious. And, if you're in a job that requires hard labor, it makes sense to leave and preserve your health (if you're financially ready to do so.) But, if you want to retire early to travel the globe, spend more time with your spouse or because you're bored at work, you may not be ready for retirement, per USA Today.
Many people want to spend time traveling, but it's expensive. Frequent vacations can quickly eat away at your savings if you're planning on doing it non-stop for years. And, proceed with caution when your ultimate goal is to spend more time with your spouse. If one or both of you have been working full-time, you may begin to get on each other's nerves after spending so much time together, warns USA Today.
Finally, don't retire if your main reason is due to boredom. If you're bored at the office, you can easily become bored at home. When you're retired, boredom at home can lead to you spending a lot on entertainment – not great for your retirement budget.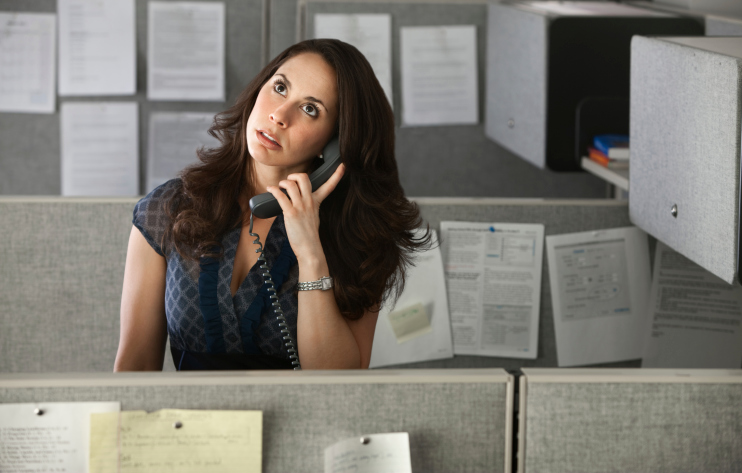 4. You're looking forward to retirement
If you're ready to retire, you should be genuinely excited about the prospect of no longer having a 9-to-5 job. Retirement shouldn't be used as a way out of a job you hate. If you don't like your job, look for a new one. When you're ready to embrace retirement, it'll be because you have lots of activities lined up and are ready to spend time with family and friends, per U.S. News.
Something to keep in mind: Make sure you actually have people who are available to spend time with you on the weekdays. If you decide to retire early, many of your friends may still be working full time. Will that change your social circle? Do you have a friend who will have a similar schedule to yours? If you're hoping to have an exciting and fulfilling retirement, make sure you're 100 percent ready to appreciate life without working, U.S. News writes.
5. You have very little debt
Debt should be a major red flag for anyone who's considering retirement. If you still owe money to creditors, you're not ready to retire early, writes Bankrate. If you're using your retirement money to pay off debts, it's cutting into what you can spend. You won't be able to enjoy any of the activities you have planned for retirement if you're scrimping by each month paying off debt. What happens if your debt payments begin to impact necessary items, such as utilities, taxes and food?
"My guidelines for early retirement include asking clients first whether their home is paid off," Curtis Chambers, a financial adviser, told Bankrate. If you still owe money on it, retirement will have to wait. The same goes for any other debt you may have. If it's there, you're not quite ready to leave the workforce.
More From Wall St. Cheat Sheet: