Investing in 2014? These Are Your 5 Best Bets
After a historic rally in 2013, market watchers are expecting relatively modest returns from equities in 2014. Kiplinger suggests "A reasonable range to expect would be 8% to 12% returns, including dividends," and Kohlberg Kravis Roberts & Co. (NYSE:KKR) expects to see the S&P 500 close the year at a level of about 2,000.
There's a lot of vapid conversation to be had about which stocks will do well and which won't in 2014, but behind all the hype, there are really only a few basic principles prospective investors should keep in mind. Chief among them is earnings growth. Here are five top stocks compiled by Statistic Brain that are favored by market gurus as 2014 picks because of strong expected annual earnings growth.
5. General Motors (NYSE:GM)
America's largest car maker has experienced a surge of growth in the wake of the financial crisis as the auto market recovers alongside the economy. No longer Government Motors, GM is expected to post annual earnings growth of about 16 percent over the next five years, slightly higher than growth of about 15 percent over the past five years.
Newly appointed CEO Mary Barra summed up her plans for the next few years in one word: "accelerate." Under the leadership of Dan Akerson, General Motors launched its initial public offering, posted record profits, and established a leading foothold in China's increasingly important auto market. Barra has promised more of the same, swearing to uphold the company's fortress balance sheet and increasing returns to shareholders.
During his last few weeks as chief executive, Dan Akerson said, "The end of the 'Government Motors' era has cleared the runway," and added that at the time, GM suffered from out-of-control costs, wasteful complexity, diminished quality, and had lost sight of its customers. Now, though, under Barra's leadership, the company is looking forward to at least half a decade of growing earnings.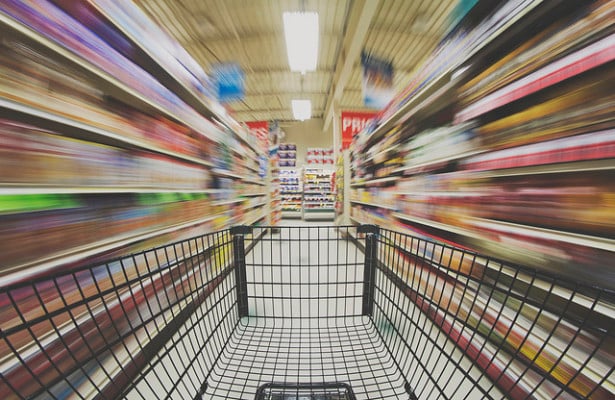 4. Fresh Market (NASDAQ:TFM)
Shares of Fresh Market, a specialty grocery retailer, have had a rough year. The stock is down nearly 28 percent over the past 52-week period as post-IPO enthusiasm for the company fades. The company went public in 2010 at $22 per share, climbed above $62 per share in November 2012, and has since fallen to about $35.
With a trailing price-to-earnings of 24.56, shares of Fresh Market are cheaper than Whole Foods Market (NASDAQ:WFM), the largest competing retailer, but still arguably overpriced. Fresh Market doesn't have the reach or scale of the larger retailer and is currently being outpaced for sales growth by Sprouts Farmers Market (NASDAQ:SFM), which began trading publicly in August.
Statistic Brain puts annual earnings growth for Fresh Market at 18 percent of the next five years. This is actually more modest than the 19.5 percent growth rate forecast by Finviz and compares against 15 percent growth over the past five years. Whole Foods, by comparison, is expected to grow annual earnings by 17.93 percent over the next five years but has increased annual earnings by 29.1 percent over the past five.
One area in which Fresh Market shines is its return on invested capital, which can be used as a measure of profitability. Fresh Market boasts an ROIC of about 29 percent, which far exceeds an ROIC of 14 percent for Whole Foods.
3. Sherwin-Williams (NYSE:SHW)
Sherwin-Williams is one of the largest painting and coating companies in the world, and Statistic Brain pegs annual earnings growth over the next five years at 18.45 percent. This compares against more modest five-year annual earnings expectations of 15.63 percent, via Finviz, and annual earnings growth of about 5 percent over the past five years.
Earlier in January, stock pundit Jim Cramer said that he likes Sherwin-Williams "as a play on the recovery in housing." At the beginning of the month, an analyst at KeyBanc upgraded the stock from Hold to Buy for the same reason, setting a $220 price target on shares that currently trade around $190. The mean analyst price target is $200.42 per share.
The company and competitor PPG Industries (NYSE:PPG) together control two-thirds of the architectural coatings market in North America, according to the Financial Times, and it is looking to expand its operations overseas. Progress to that end, though, was delayed when regulators did not allow the firm to acquire leading Mexican paint maker Comex.
Sherman-Williams did find itself in some trouble recently when a judge ordered it and several other companies to pay $1.15 billion in damages related to the sale of lead paint in California. Bonnie J. Campbell, a spokeswoman for the paint manufacturers, told Bloomberg that the companies will appeal the ruling, but it looks like Sherman-Williams could find itself with a onetime charge impacting its bottom line in the near future. The company has just about $1 billion in cash on hand.
2. Angie's List (NASDAQ:ANGI)
Angie's List is one of the more dubious members of the list. The company operates like Yelp (NYSE:YELP), except it sits behind a pay wall. People pay a fee to become members and gain access to existing reviews as well as the right to review the companies they do business with. The idea behind the pay wall is that making members pay will help increase the overall quality of the service as well as limit how much Angie's List relies on advertiser support. The company bills itself as consumer-driver and member-supported.
According to Statistic Brain, the company is expected to post 30.5 percent annual earnings growth over the next five years. This is a somewhat awkward expectation, though, given that the company currently claims a negative 15 percent profit margin and has a net income of -$33.4 million over the past 12-month period.
Analysts do appear to favor the company — it has a mean price target of $22.85 per share, about 39 percent above its trading price on January 28 — but there are a few clouds surrounding it. Earlier this month, class-action litigation was brought against the company "on behalf of all purchases of the common stock of Angie's List" by law firm Lieff Cabraser Heimann & Bernstein.
The lawsuit alleges the company of issuing "materially false and misleading statements regarding the strength of the Company's business model and its financial performance and future prospects and failed to disclose" several salient and adverse facts about its business.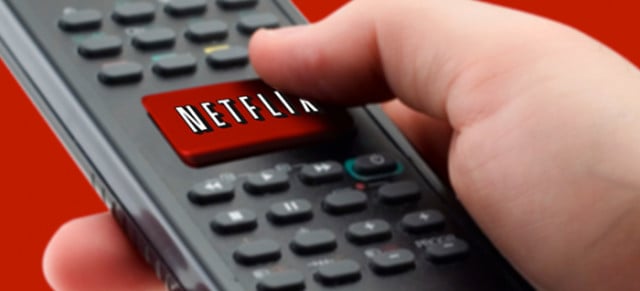 1. Netflix (NASDAQ:NFLX)
To say that Netflix stock has performed well over the past few years would be putting it lightly. Shares are up nearly 1,000 percent since January 2009, a period that includes one major selloff (between July and November 2011). Shares are up nearly 450 percent since that trough as the video-streaming service acquires members like mad, posting record subscriptions in the fourth quarter.
By the end of 2013, Netflix claimed 44 million subscribes, adding 2.3 million in the U.S. and 1.7 million overseas in the fourth quarter. Alongside fourth-quarter subscriber growth, revenue rose 24 percent, year over year, to $1.18 billion, while profit increased to $48.4 million, or 79 cents per share, an increase from the $7.9 million, or 13 cents per share, Netflix earned in the year-ago quarter. Statistics Brain puts five-year annual earnings growth at 56.65 percent.
Much of the company's success has been born on the back of its original content. After a single season, Netflix-produced programs have garnered "over 80 major award nominations and wins, including Emmy and Golden Globe recognition of House of Cards, Orange is the New Black, Arrested Development and Hemlock Grove," CEO Reed Hastings wrote in his fourth-quarter letter to shareholders.
As Kevin Spacey — star of the Netflix-produced House of Cards – said during an August speech at the James MacTaggart Memorial Lecture at the Edinburgh Television Festival, original content has more than broadened the company's reach: It has made Netflix's service original and breathed new life into television.
More from Wall St. Cheat Sheet: